NPTC 2023 Headquarters Hotel: Hyatt Regency Orlando
The Hyatt Regency Orlando is located on International Drive in the heart of Orlando's entertainment, dining and shopping district, all within a two-mile radius of the hotel. The popular Sunday evening Gala Reception & Dinner, for all attendees and sponsored by the Allied Committee for the Trucking Industry (ACT-1), will be held at the Hotel in the Plaza Ballroom and Atrium Foyer on the Lower Level (Convention Level).  The Saturday Board luncheon and meetings will also be held at the Hotel in the Barrel Room on the Lobby Level.
Located immediately across the street from the Hyatt is the Orange County Convention Center, a state-of-the-art convention and networking center and the location of the NPTC registration desk, exhibit hall (West Hall D), educational workshops, general sessions and awards ceremonies, and Monday and Tuesday meal functions.
Travel
All major airlines service Orlando International Airport (MCO) . For information regarding transportation options from the airport, click here.
Parking
Self-parking in the Hyatt's on-site garage is $30 + tax/per night. Valet parking is offered at an additional charge. Click here for more information.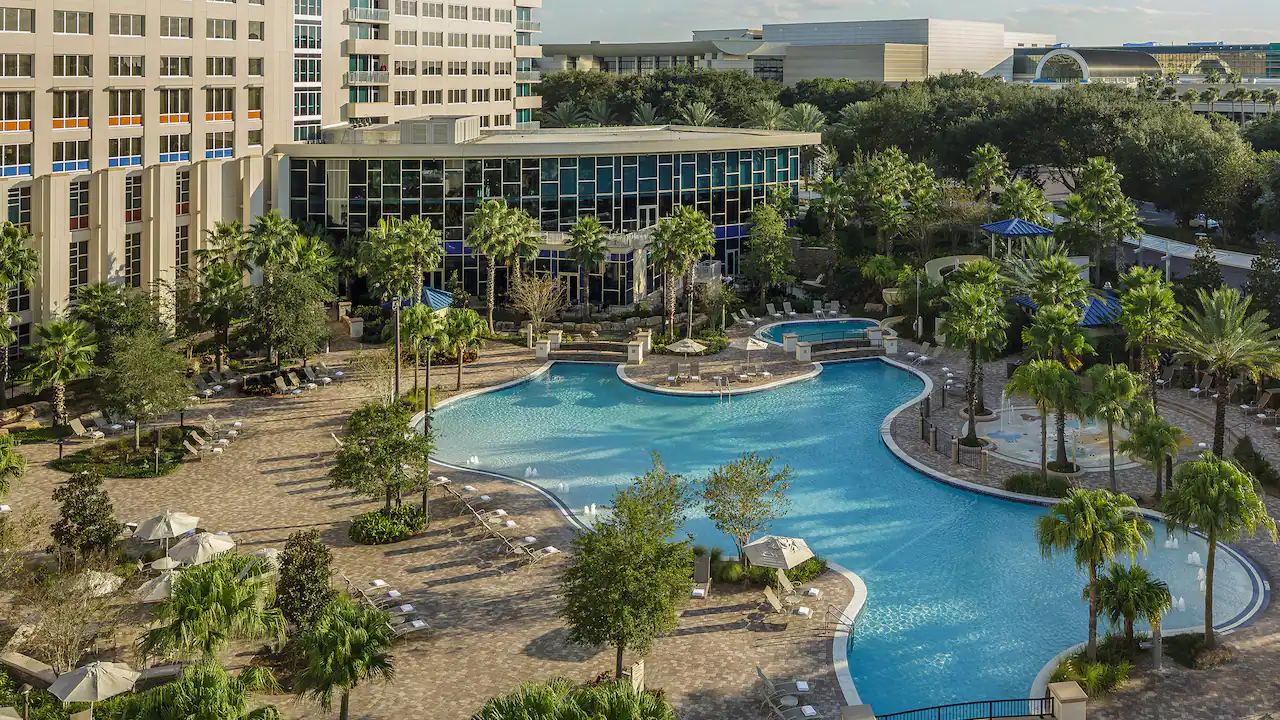 Protect Yourself From Potential Scammers: It has come to our attention that some NPTC members and/or attendees have received emails or phone calls from individuals claiming to be associated with NPTC and/or the Hotel who are offering reduced room rates for the 2023 Annual Conference. Please be advised that neither the Hyatt nor NPTC would ever contact you to discuss, increase, or lower your room rate or adjust your accommodations in any way.
Attendees should only use the links above to make hotel reservations. If you have any questions, please email support@nptc.org or call (703)683-1300.
* Note about the Group Room Rate: NPTC negotiates the lowest possible room rates with guaranteed room blocks to accommodate the largest number of likely NPTC attendees; however, for NPTC to obtain a sufficient block of rooms, hotels will not reduce the room block rate to the rock bottom levels often available shortly before or the day of the event. Therefore, NPTC has no control of actual room rates which may be available at the time of room registration. Based on demand and changing market conditions, such rates may be lower or higher than NPTC's official special rate. Further, once the NPTC room block cut-off date has expired, members are at risk of finding no rooms available, available but at a higher rate, and sometimes available and at a lower rate. If warranted, NPTC may increase its room block commitment to accommodate demand.