Each month NPTC President and CEO Gary Petty writes a column in Fleet Owner magazine that focuses on the individuals, companies, best practices, and resources that make private trucking the force that it is in the American economy. Reaching more than 100,000 subscribers, three-quarters of whom are private fleet professionals, this column provides an excellent forum to communicate the value of the private fleet. Click here to view the archive.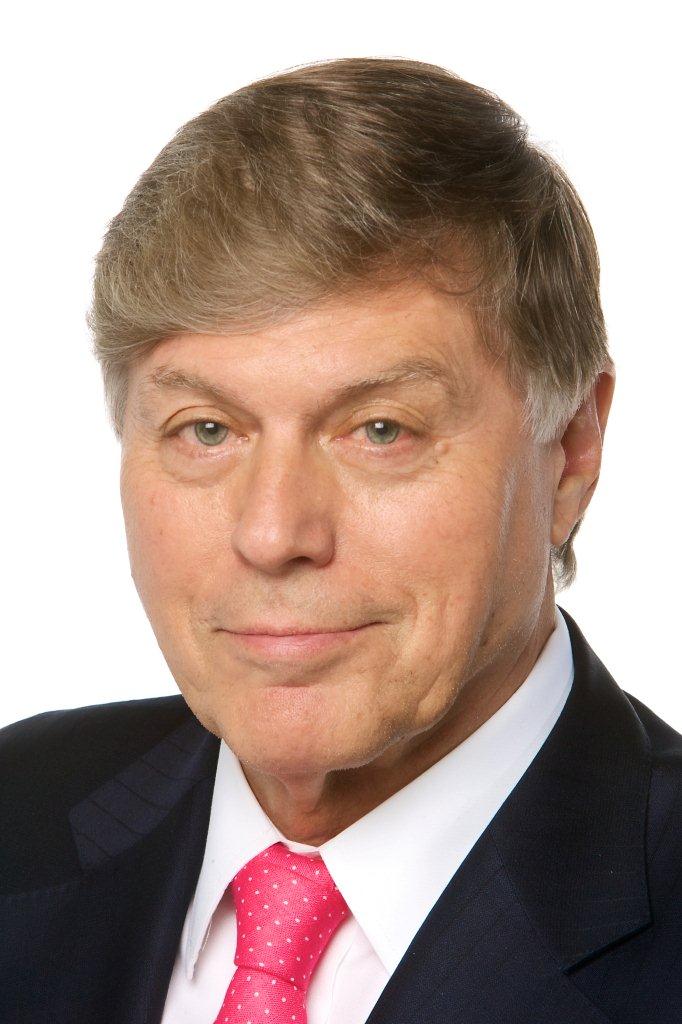 Gary Petty | gpetty@nptc.org | Private Fleet Editor for FleetOwner Magazine
Gary Petty has more than 30 years of experience as CEO of national trade associations in the trucking industry. He has been the president and CEO of the National Private Truck Council since 2001.

A Driver's True Value
True Value Co.'s private fleet consists of 310 leased tractors, 776 trailers, and 342 full-time drivers traveling 27 million mi. per year. Working out of 12 distribution centers, the drivers make five to eight stops per route, assist in the unloading of two to eight pallets per delivery, and all together serve some 5,300 hardware store retailers throughout the U.S. Almost 100% of the store deliveries made are by the private fleet. "Our private fleet drivers are the front-line face and personality of customer service," says Gary Palmer, senior director of transportation. "The driver is the trusted and reliable professional who can be counted on by retailers to make consistently on-time deliveries and fill accurate orders week in, week out, all year round."
True Value drivers are typically the source for some 50 to 60% of a retailer's inventory; therefore, having products and goods on the store shelves when customers want them begins with deliveries made at or before the specified time of arrival. "Retailers score the fleet for quality customer service," says Palmer. "This scoring is a critical component of how we measure our success. The driver is also a channel of communication and information—our 'ear on the ground' to resolve any problems quickly and find new opportunities of service."
Accordingly, when it comes to priorities, the True Value driver is at the top of the list. "Much is given, but much is expected," explains Palmer. Driver satisfaction is generally very high. Company tenure ranges from 10 to 30 years; annual turnover is at the low end of the private fleet industry's 12 to 16% average range. The company fleet has three key objectives: maintaining quality customer service, maintaining high safety standards, and controlling operating costs. Use of technology has become a major factor in helping the company keep track of all three.
Driver monitoring is handled via electronic onboard recorders. Metrics scored are hours-of-service compliance; speed monitoring; on-time pickup and delivery; route mileage compliance; accident data recording; driver communications; equipment locator tracking; fuel consumption; and payroll information.
Driver meetings usually include True Value sales consultants. This relationship helps facilitate a coordinated and seamless level of customer service, an important core value because True Value retailers are free to pick other sources for goods and products placed in their store inventories. Thus, the role of the driver helps ensure that each retailer makes for a happy customer.
Recognition of drivers is a high priority. Each fleet operating from the 12 distribution centers competes for the company's "Pinnacle Awards." These awards are based on comparative "best" scores received from the retailers. Each distribution center has a driver rodeo that culminates in a national rodeo at the company level. Driver pay consists of cents per mile and dollars per event for select activities such as pre- and post-inspections, deliveries, fueling, and unloading returns. Defined times are assigned for each activity. Incentive programs are available for improving fuel consumption, safe driving performance, and personal safety.
What's the future of a True Value private fleet? "Continuous improvement is a core essential," Palmer says. "Staying on the leading edge of technology usage will keep our drivers performing at optimal levels. The private fleet is important to our success — a 'true value' in every sense of the word."