Each month NPTC President and CEO Gary Petty writes a column in Fleet Owner magazine that focuses on the individuals, companies, best practices, and resources that make private trucking the force that it is in the American economy. Reaching more than 100,000 subscribers, three-quarters of whom are private fleet professionals, this column provides an excellent forum to communicate the value of the private fleet. Click here to view the archive.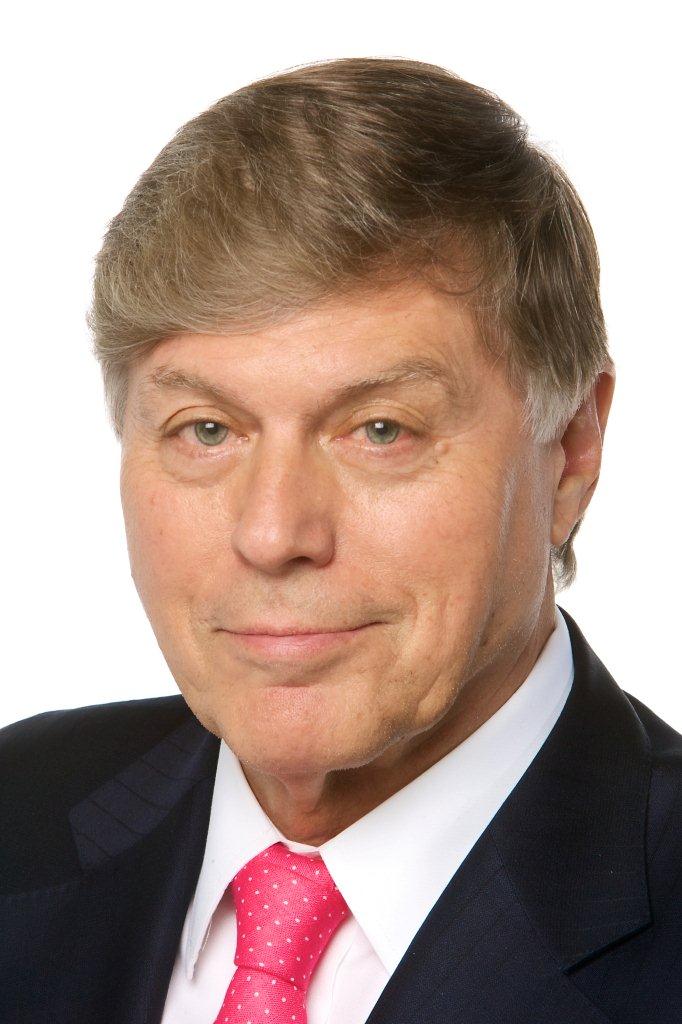 Gary Petty | gpetty@nptc.org | Private Fleet Editor for FleetOwner Magazine
Gary Petty has more than 30 years of experience as CEO of national trade associations in the trucking industry. He has been the president and CEO of the National Private Truck Council since 2001.

NPTC honors Hall of Fame and National All-Star drivers.
Twice a year, the National Private Truck Council recognizes the best and most distinguished professional truck drivers in the private fleet community. In the spring, NPTC's Driver Hall of Fame program, co-sponsored by Lytx Inc., inducts four drivers each year at the NPTC Annual Education Management Conference and Exhibition and also gives "honorable mention" certificates to an additional four drivers.
In the fall, NPTC's National Driver All-Star Awards program, co-sponsored by International Truck/Navistar, recognizes up to two dozen top drivers nominated by their companies as part of a recognition and award ceremony luncheon held at NPTC's National Safety Conference.
To qualify for Driver Hall of Fame recognition, the minimum standards which must be met are 3 million miles, 20 years, or 50,000 hours of consecutive driving without a preventable accident. Since the program was founded in 1987, some 128 drivers have been inducted into the Hall of Fame.
To qualify for National Driver All-Star recognition, candidates nominated by their companies meet the highest customer service and safety performance standards among their peer company drivers, demonstrate an exceptional commitment to company rules and regulations, show at or near "perfect" regulatory compliance records, and exhibit leadership in community service. Since this program began in 2009, some 195 drivers have earned National Driver All-Star status.
Driver Hall of Fame winners for the 2019 round of competition far exceeded the qualification standards and have among the most impressive driving records ever presented in competition for NPTC national awards. Along with such long and successful performance records, these drivers have remarkably similar traits of integrity and job mastery with unique combinations of character, skills and attitude, which make them premium ambassadors for their companies.
Larry Johnson, Messer LLC, has 41 years behind the wheel and has driven 4.1 million miles with only one accident and no moving violations. The only blemish on Larry's stellar record occurred while he was legally stopped at a red light and another driver who had fallen asleep crashed into the back of his rig. He began his truck driving career while still in high school and has racked up 3.1 million miles while driving with Linde hauling cryogenic liquids in 42-ft. tankers, driving 56 hours a week. Larry is a dedicated trainer and a member of the company's safety, health, environmental, and quality committee. He volunteers at the local food pantries in his community and the County Pregnancy Care Center, as well as being very much involved with animal rescue organizations.
Dana Alitz, John Deere Shared Services, assigned by CPC Logistics Inc., has driven over 4 million miles during his 42-year career as a driver. He has worked 29 years for CPC Logistics and during his service to the company has driven 3.2 million accident-free and moving-violation miles. Dana learned to drive hauling produce, fruits and vegetables, and restaurant supplies in Wisconsin. He was twice elected to the drivers' committee to work with management and drivers on policies and discipline. Dana serves as a driver trainer and is active in his community raising money for public parks and recreation facilities.
Joe Choplin, Unifi Manufacturing Inc., has achieved 4.2 million miles without an accident or a moving violation in a driving career that has spanned 44 years. His last 31 years and 3.1 million miles have been with Unifi, where he averages 460 miles per day hauling tankers in North and South Carolina. Joe began driving at the age of 16 hauling tobacco to Dillon, SC. When he turned 18, he earned his Class A license and started driving a tractor-trailer. Joe is a member of the company's accident review committee and participated in Unifi's truck driving championships. He sings in a church choir and teaches Sunday school.
Kenny George, Hy-Vee Inc., has been driving for 42 years and during that time has racked up 3.5 million miles without an accident or a moving violation. He joined Hy-Vee in1990 and has driven more than 2.4 million accident- and violation-free miles. Kenny learned how to drive working on a farm back in high school; he drove a tractor before graduating to a 14-wheel flat bottom livestock truck. His first job was with Swanger Farms. In1983, he joined Cloverleaf Cold Storage and then joined Loucks in 1985 for five years before joining Hy-Vee.
Applications are now being accepted until June 28 for the next driver recognition event—the National Driver All-Star competition. Winners this year will be honored on Sept. 13 at the Omni Orlando Resort at Championsgate in Florida, the new venue for NPTC's National Safety Conference.