Each month NPTC President and CEO Gary Petty writes a column in Fleet Owner magazine that focuses on the individuals, companies, best practices, and resources that make private trucking the force that it is in the American economy. Reaching more than 100,000 subscribers, three-quarters of whom are private fleet professionals, this column provides an excellent forum to communicate the value of the private fleet. Click here to view the archive.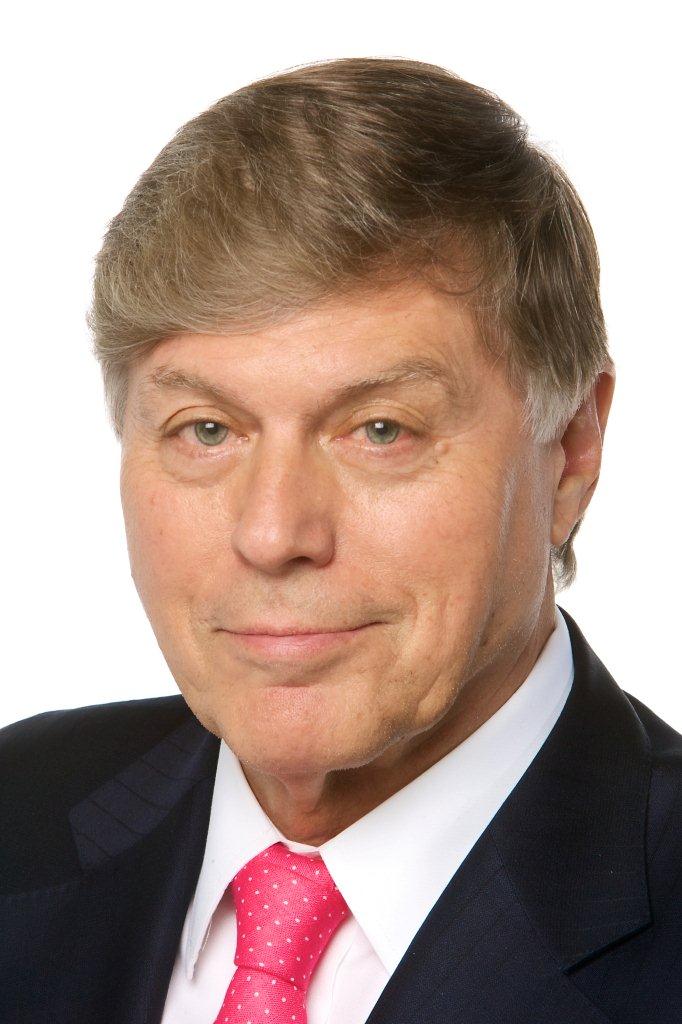 Gary Petty | gpetty@nptc.org | Private Fleet Editor for FleetOwner Magazine
Gary Petty has more than 30 years of experience as CEO of national trade associations in the trucking industry. He has been the president and CEO of the National Private Truck Council since 2001.

Marzetti's private fleet drivers are highly regarded by management and work under a pay-for-performance program.
Patrick Toler, CTP, member of NPTC's National Advisory Board—Fleet representative on the NPTC Board of Directors, has worked for T. Marzetti Company for over 22 years. He currently holds the title of Logistics Execution Leader working on special projects and acting as a service leader for staff and customers. Until 2019, his title was Director of Freight & Warehousing.
He was born on an Army Base in Fort Irwin, Calif., and soon moved with his family to the Cleveland/Akron area where he grew up. In high school, he was a three-sport athlete in football, wrestling, and baseball. He enrolled at Youngstown State University, a Division 1AA school, where after qualifying as a walk-on candidate, he played four years of football as a mid-dle linebacker, earning All-American honors.
Toler was later invited to tryout camps in the Canadian Football League and NFL. He finished his academic eligibility at Malone College where he graduated with a B.A. degree in Business Administration and Management. Married for more than 30 years, Toler and his wife have children and grand-children.
Toler's first job out of college was as a warehouse manager for a fast food distributor servicing national account restaurants. He later worked in distribution warehouse management for the Marriott Corporation. In 1998, he joined T. Marzetti Company as Distribution Center Manager and helped build a 200,000 sq. ft. facility.
Over his more than two decades with the company, Toler has served as private fleet manager, plant manager, distribution warehouse manager, director of freight & warehousing, and since 2019, as Logistics Execution Leader—special projects.
T. Marzetti Company is the Specialty Food Group of the Lancaster Colony Corporation. It is a publicly traded business with $1.3 billion in annual sales with 16 manufacturing locations and 2 distribution centers. Marzetti produces a long list of salad dressings, fruit and vegetable dips, frozen bread and baked goods, noodles, and croutons—to name a few products. It is the largest food and beverage company headquartered in Central Ohio.
The company started out as an Italian restaurant in Co-lumbus, Ohio, by Teresa and Joseph Marzetti, recent Italian immigrants who arrived in America in the late 1800s. Marzetti became a local favorite especially among Ohio State University students and grew to become a four-star restaurant.
By 1955, the Marzetti's upstairs kitchen of the restaurant became a full-scale factory, and the Marzetti brand of salad dressings found its way into grocery stores throughout Ohio. After Teresa's death in 1972, the restaurant closed, but the company and factory continue to today. The company also makes private label products for retail & foodservice national brand chains.
The company's private fleet consists of 33 drivers—21 over-the-road and 13 handling city runs. Toler says the Marzetti customers are best serviced by the private fleet. Their drivers are highly regarded by management and are well paid under a pay-for-performance program which includes meeting exceptional safety standards. "We have done a good job keeping up our fleet," says Toler. "As a team, drivers average 16 years of tenure with
the company. The fleet itself is on a course of continuous upgrade and improvement."
Toler got involved with NPTC about 10 years ago. "I found NPTC on my own, searching the internet for private fleet training. The Private Fleet Management Institute caught my eye. After getting approval from my boss, I enrolled in the 2011 PFMI. The sessions were excellent and the net-working was really good with people from strong private fleet backgrounds. Over the years, I've kept up with dozens of managers I met at PFMI and see regularly at the annual conference. We hope to have more of our transportation people go through the program in future years."
Toler graduated with the CTP Class of 2011, and has been actively involved with the Council ever since. He has been a regular speaker at the NPTC annual conference which he describes as a "great resource."
"The NPTC Annual Benchmarking Report is a remarkable document and extremely useful in assessing how well your fleet is doing against national standards across the country." He was elected to the NPTC Board of Directors in 2019.