Each month NPTC President and CEO Gary Petty writes a column in Fleet Owner magazine that focuses on the individuals, companies, best practices, and resources that make private trucking the force that it is in the American economy. Reaching more than 100,000 subscribers, three-quarters of whom are private fleet professionals, this column provides an excellent forum to communicate the value of the private fleet. Click here to view the archive.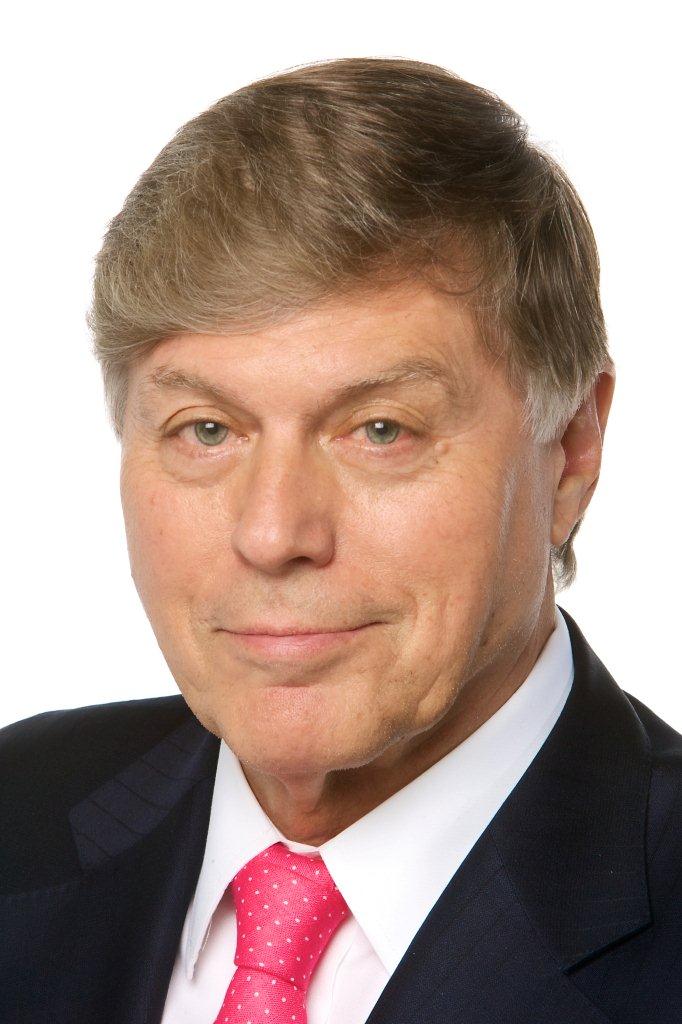 Gary Petty | gpetty@nptc.org | Private Fleet Editor for FleetOwner Magazine
Gary Petty has more than 30 years of experience as CEO of national trade associations in the trucking industry. He has been the president and CEO of the National Private Truck Council since 2001.

Cover the Earth
For more than 25 years, the private truck fleet of paint retail giant Sherwin-Williams has distinguished itself as an "invaluable piece" of the company's value proposition, says Richard Ashton, director of transportation. Ashton began his career with Sherwin-Williams some 20 years ago as a master production scheduler and later managed a paint plant. With manufacturing production in his background, he has the internal customer's perspective on the value of the company's private fleet.
"Our private fleet proves itself beyond question," says Ashton. "We have looked at outsourcing as an option probably three times in the past 25 years just as a 'gut check,' but the results are always the same. The exercise helps us reaffirm again and again that our private fleet costs less money and offers far superior service as compared with an outsourced alternative. And, it provides many intangibles — like the drivers' commitment to the company as longstanding employees — that cannot be readily purchased over the counter from outsiders."
The Sherwin-Williams fleet operates about 350 leased tractors (with another 50 to 100 during peak seasons) and 1,200 trailers. With around 400 driver employees and turnover running at a low 6 to 7% annually, the company has a seasoned and dedicated team (paid by the mile and weight) highly regarded as front-line customer service representatives. Drivers, whose runs are usually 500 mi. or less, are home two to three days a week and almost always on weekends.
"Our drivers assist in the unloading of the products and have excellent reputations for reliable, on-time deliveries," says Ashton. The customer is the company-owned and -operated retail store located in thousands of cities and towns across the country. Drivers typically make four or five stops per day, some stops taking longer than others due to equipment and manpower availability. The smaller stores tend to require more time and work on the driver's part as they typically have fewer employees and fewer pieces of labor-saving equipment. Most stores get two deliveries per week from the private fleet drivers. Expedited and special deliveries, where necessary, are handled by outside carriers.
The private fleet operates as a profit center. While the retail store is the primary customer, the fleet fills backhaul capacity with raw materials from suppliers to the plants. Onboard technology has played a key role in building more efficiency in the private fleet. "We have the latest technology in all our trucks, and this has helped us immensely with automated driver payroll, driver logs, fuel tax and dispatch," Ashton says. "With fuel economy a continuing challenge, driver-friendly technology allows us to find more effective routes requiring fewer miles and, ultimately, realizing better fuel economy."
Being a Six Sigma lean manufacturing company, Sherwin-Williams looks to apply manufacturing "best practices" principles to all segments of the company including transportation. "We're pretty successful running a Six Sigma shop but, of course, not everything on the transportation side is a Six Sigma project," Ashton notes. "One area we stay focused on is to make sure the outstanding services of our drivers get an appropriate level of recognition and appreciation. We don't micro-manage driver operations. We have a high level of trust in the professionalism and integrity of our drivers — and their performance over the years proves this trust has served the company well."