Former Army Exec Sets High Bar
Each month NPTC President and CEO Gary Petty writes a column in Fleet Owner magazine that focuses on the individuals, companies, best practices, and resources that make private trucking the force that it is in the American economy. Reaching more than 100,000 subscribers, three-quarters of whom are private fleet professionals, this column provides an excellent forum to communicate the value of the private fleet. Click here to view the archive.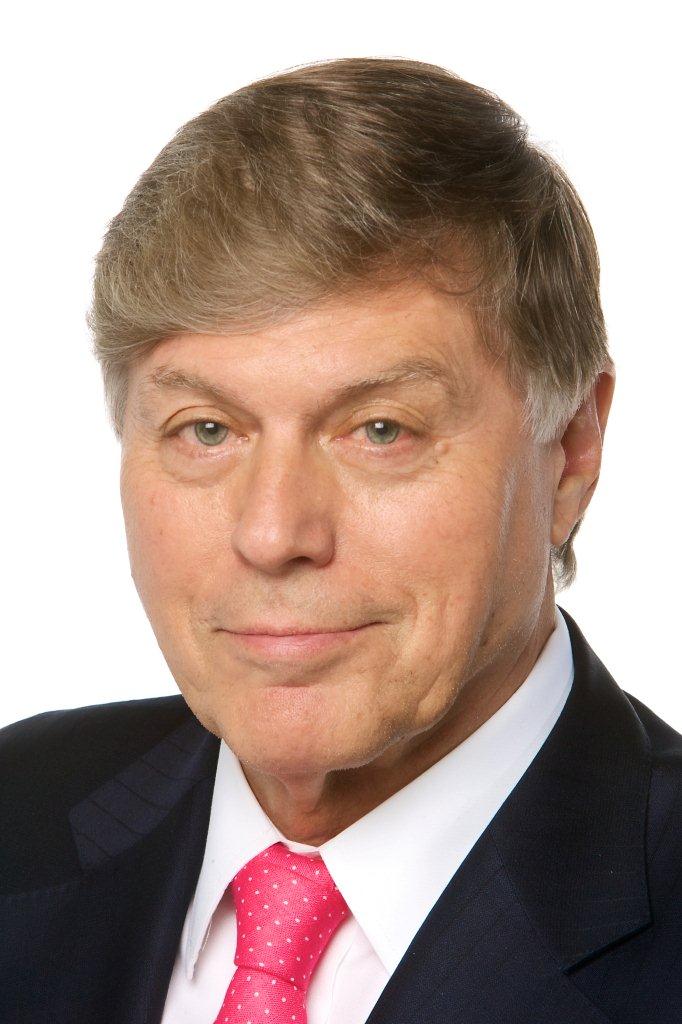 Gary Petty | gpetty@nptc.org | Private Fleet Editor for FleetOwner Magazine
Gary Petty has more than 30 years of experience as CEO of national trade associations in the trucking industry. He has been the president and CEO of the National Private Truck Council since 2001.

NPTC is a resource for networking with top fleet managers
Founded in 1955 as a supplier of lumber to the manufactured housing industry, UFP Industries, formerly Universal Forest Products, is a U.S.-based global corporation with $4.4 billion in sales and 14,000 employees serving three markets: retail, industrial, and construction. The company operates a 350-truck private fleet dispersed between 59 separate plant locations through-out the U.S. with over 1,000 trailers ranging from flats, b-trains, curtain sides, roll off truss trailers and vans.
The private fleet executes about 80% of outbound customer deliveries and 20% inbound raw material shipments. The UFP fleet grew 3.5% in 2019 as two small, third-party dedicated fleets were transitioned to private fleets. The fleet's focus in 2020 is on safety and technology improvements.
CSA results have continually improved over the previous three years as accident frequency has dropped. The safety team has taken an aggressive role improving the quality and timeliness of proactive and post-accident training. The fleet also added forward-facing video technology in 2019, and new ELD technology is allowing for immediate proof of delivery (POD) uploads to speed up the invoicing process. Scanning technology with driver tablets will be deployed this year, allowing for even faster and more accurate POD execution.
The UFP private fleet is a significant competitive advantage for the company in serving customers in a fluid and demanding industry especially in times of unprecedented world and industry challenges. Overseeing the leadership of the fleet is Larry Ogg, CTP, director of transportation.
Ogg was born and raised in southeast Ohio near Parkersburg, W.Va., in the coal mining area of Athens, home of Ohio University. He has an older brother and sister. While Larry was quite young, his father and mother divorced, and his mother went to work full-time as a county employee.
Ogg attended Logan High School and joined the U.S. Army after graduation. He served four years with the rank of sergeant, then enrolled at Ohio University as an R.O.T.C student and later graduated as a second lieutenant. He was commissioned as an infantry officer and assigned to the 82nd Airborne Division. Ogg was soon promoted to first lieutenant and infantry platoon leader with 40 men under his command.
During his active-duty service of five years, Ogg deployed as an executive officer in three armed military conflicts: U.S. invasion of Panama, known as "Operation Just Cause;" Desert Storm; and Desert Shield. While still on active reserve status, he deployed to Iraq for 18 months. He led his platoon in both Kuwait and Iraq. After the active-duty phase of military service, Larry transitioned into reserve status and civilian life. After a full 20 years of service, he retired with the rank of lieutenant colonel.
His first job in the trucking industry was with Schneider National as service team leader. Company CEO Don Schneider, a Korean War veteran in the 1950s, started a tradition of recruiting former military personnel in leadership positions. After more than three years in that role, he took a job at Advanced Drainage in private fleet management, then moved on to Target Distribution in Sacramento and held positions as regional transportation manager and senior distribution manager.
Early in 2011, Ogg joined Perdue Farms as senior transportation manager, then later was promoted to director of transportation. He was introduced to NPTC by former NPTC board member Ed Welch, CTP, who worked in fleet management at Perdue for many years and was himself a former U.S. Army officer. Ogg went through the Private Fleet Management Institute (PFMI) in 2014 and graduated with the CTP Class of 2014.
"I was not sure what to expect at PFMI," Ogg said, "but it turned out to be a good mix of people from various positions and levels of experience. The culture of NPTC is a great resource for networking and connection to some of the top fleet managers in the industry. The Benchmarking Report and the Washington Report are especially valuable services by the Council."
While at Perdue, Ogg sent staff colleagues through PFMI and the CTP program, and he participated as a speaker and moderator at NPTC events. Ogg encourages his fleet managers to go through the CTP program and otherwise get engaged with the Council at various levels.
In recognition of his leadership contributions to the council over several years, Larry was elected in 2019 as a member of the NPTC Board of Directors.