Each month NPTC President and CEO Gary Petty writes a column in Fleet Owner magazine that focuses on the individuals, companies, best practices, and resources that make private trucking the force that it is in the American economy. Reaching more than 100,000 subscribers, three-quarters of whom are private fleet professionals, this column provides an excellent forum to communicate the value of the private fleet. Click here to view the archive.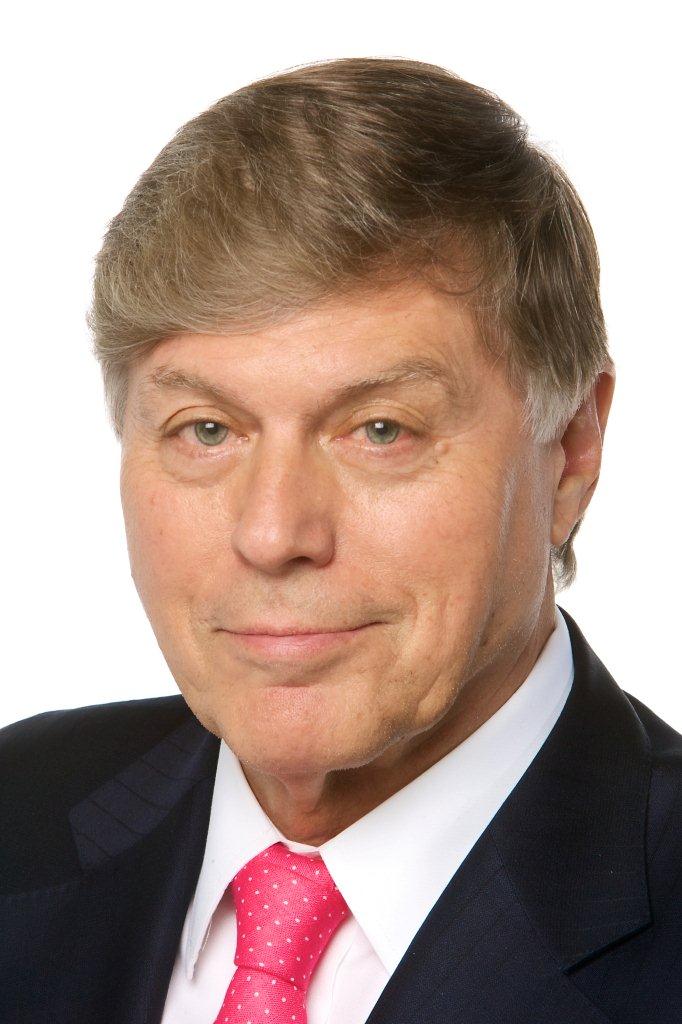 Gary Petty | gpetty@nptc.org | Private Fleet Editor for FleetOwner Magazine
Gary Petty has more than 30 years of experience as CEO of national trade associations in the trucking industry. He has been the president and CEO of the National Private Truck Council since 2001.

Hats off to the men and women drivers keeping America going
For almost 90 years, Merchants Distributors Inc. (MDI) of Hickory, N.C., has prided itself in delivering excellent customer service. MDI is a privately owned wholesale grocery store distributor serving some 600 retail stores with food and non-food items to more than a dozen states mostly located in the Southeast. Many customers are independent, family-owned grocery stores.
Michele Azar, the company's president, noted, "We support the food stores of Hometown America with essential expertise, infrastructure and scale, so that they can thrive and grow in a changing world Our private fleet drivers are vital to helping us fulfill this promise. They are the front line of our relationship with our customers. They are our everyday ambassadors."
Perhaps never in the company's history have its resources been more challenged to meet high customer demand for services than with onset of the COVID-19 pandemic. The importance of company drivers has never been better demonstrated than their collective response to this crisis beginning in March. "Shortly after the virus spread into the communities we serve, our business increased 50% almost overnight," Paul Miller, CTP, said. "Several months on, business is still up 25%."
Miller is director of transportation at MDI and has held this position since 2002. He has nearly 40 years of management experience in transportation and warehouse distribution. He graduated with the NPTC's Certified Transportation Professional Class of 2004, and last year was elected to a seat on NPTC's Board of Directors.
He has strong empathy with MDI drivers because he has a driver in the family and was a driver himself. During his high school years in Buffalo, N.Y., he worked for supermarkets making deliveries. Later on, this experience led to a full-time job "on the road" as a truck driver delivering merchandise to rock concerts featuring the Eagles and Billy Joel. One of Paul's three sons is a truck driver, and another son is considering trucking as a career.
This increased demand for essential items demanded new ways of thinking and working. So, when MDI found a local 95-year-old, family-run business was suffering due to COVID-19, MDI gained a new partner. Cheney Brothers usually dis-tributes to the foodservice industry. The government's closure of restaurants significantly shrank Cheney Brothers' business, and they were looking at layoffs—something they wanted to avoid at all costs.
These two family-owned companies devised a partnership to warehouse and transport produce for Lowes Foods, a sister company to MDI. This involved some nimble integration; in just two weeks, Cheney Brothers was ready to warehouse and distribute MDI's produce. This partnership was critical to the employment and retention of Cheney Brothers' drivers.
"I'm so proud of the over 300 drivers in our fleet," Miller said. "Their average tenure with the company is 10 years, and many have been with the company 20-25 years. While we solicited help from our outside carriers, it was our driver team that stepped up and answered the call. They are enthusiastic about taking care of our customers. The drivers are making a tremendous difference for us and the communities we serve. We are getting phone calls from customers congratulating our drivers for exceptional service and attention to their needs.
"We wanted to recognize them in a special way to let them know how much they mean to our customers, our company, and to the country in helping bring the economy back," Miller continued. "With the help of the company's human resource department, we came up with the idea of placing a 'Hero on Board-Feeding Communities' decal on the side of each company driver's truck."
"With the COVID-19 virus impacting our communities, we want the public and our customers to see that we honor our drivers in a special way for going above and beyond expectations," he noted. "It is simple and inexpensive, yet meaningful. Drivers are volunteering for extra assignments, longer overtime hours, and doing whatever is required to serve our customers under stressful conditions of the pandemic and the sizable volume increase in shipments. Their work makes sure people get fed."
Miller points out that his drivers unselfishly put themselves in danger by going into areas with high levels of COVID-19 infections, as the impact of the pandemic was much greater in many communities served by MDI compared to other parts of the country. As Azar said, "Our driver's role is about so much more than getting product from point A to point B. It's about truly serving our customers and their communities. We couldn't do our business without them."