Each month NPTC President and CEO Gary Petty writes a column in Fleet Owner magazine that focuses on the individuals, companies, best practices, and resources that make private trucking the force that it is in the American economy. Reaching more than 100,000 subscribers, three-quarters of whom are private fleet professionals, this column provides an excellent forum to communicate the value of the private fleet. Click here to view the archive.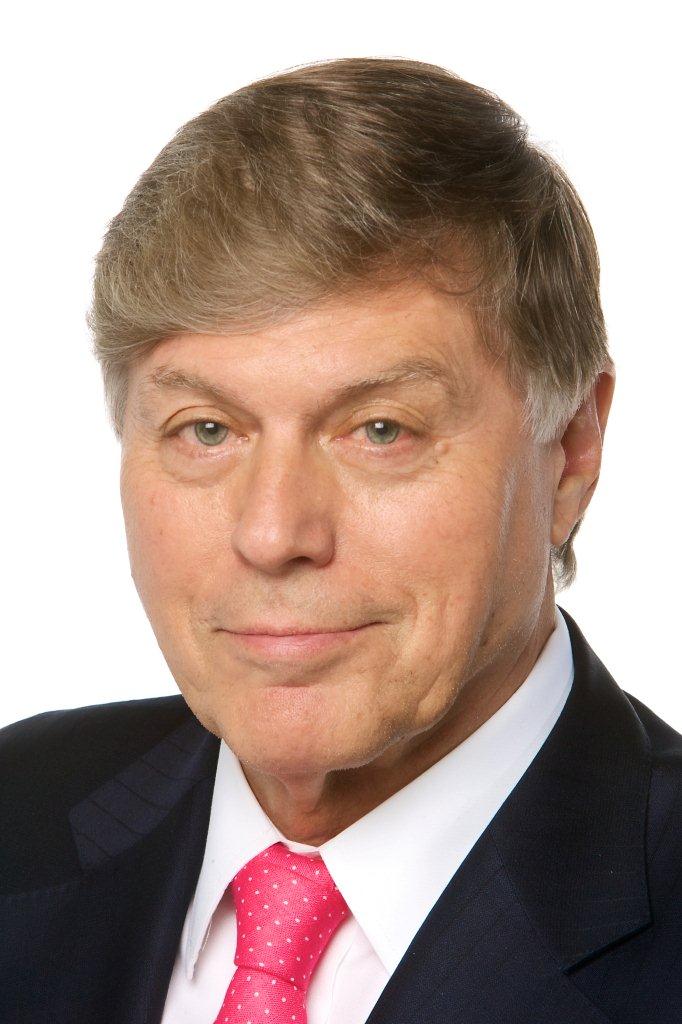 Gary Petty | gpetty@nptc.org | Private Fleet Editor for FleetOwner Magazine
Gary Petty has more than 30 years of experience as CEO of national trade associations in the trucking industry. He has been the president and CEO of the National Private Truck Council since 2001.

Service and reliability the foundations of Brakebush Brothers.
From the early years of its founding in the 1920s, privately owned and U.S.-operated Brakebush Brothers Inc. has been a value-added processor of great-tasting chicken. Founders William and Otto Brakebush started as a single-truck business hauling calves, cows, and pigs to major markets in Madison and Milwaukee, WI. Service and reliability were the foundations of their business.
As the business grew, they bought eggs from local grocers and sold them in places where greater demand existed. As a logical extension of the business, the brothers began picking up live poultry, dressing, and freezing it as a service to customers.
The company has grown substantially over the years and today has facilities at its headquarters in Westfield (WI), Wells (MN), and Irving (TX) that employ state-of-the-art operations to create over 200 products for customers ranging from food-service providers to large national restaurant chains.
Last June, Brakebush purchased the House of Raeford Farms Inc. manufacturing facility in Mocksville, NC. The 72,000-sq.-ft. plant has state-of-art processing equipment and will be updated to handle three production lines by the spring of this year.
The Brakebush Transportation subsidiary profit center services a majority of the inbound and outbound shipments. These are largely handled by the company's private fleet, which has taken over substantial control (now 75-80%) of all inbound corporate shipments. Outbound shipments of the private fleet have grown as well and total 60% of annual shipments. The private fleet, which continues to grow each year, is up to 45 trucks and drivers, 7 shop staff, and 15 office administrators.
Mike Schwersenska, CTP, director of transportation and logistics at Brakebush Transportation, and vice chair/chair-elect of the NPTC board of directors and chair of the Membership Committee, said his first contact with NPTC was learning about benchmarking data information. "It was so useful to our fleet; my reaction was this is exactly what we need," he said.
Schwersenska and his boss, Carey Brakebush, attended the full program of the Private Fleet Management Institute. Mike went on to take and pass the CTP examination and "walk" at the graduation ceremony of the Class of 2014. Since graduation, Schwersenska has been a speaker, panelist, or moderator at several NPTC events. After coming back to NPTC events over the past four years, Mike and the leadership team at Brakebush have made several strategic changes in the company's logistics because of what they learned from NPTC and its unique membership culture.
"We can trace about $3.5 million of improvements and savings from our transportation and logistics operation because of our involvement with NPTC over the past five years," he said. "Backhaul opportunities for the fleet – some key ones found through NPTC – have grown significantly in recent years as the private fleet also hauls beef and cheese for other Wisconsin-based companies."
Networking through the Council proved especially helpful this summer. With the assistance of another NPTC member, Schwersenska's team was able to navigate the regulatory hurdles necessary to qualify as a hazardous materials hauler in less than five days. A fire at a supplier's production facility led to daily delivery loads of liquid nitrogen to Brakebush to be cut in half. Given the fact that Brakebush runs a just-in-time business with perishable commodities, and the cost of shutting the plant averages $15,000 per hour, this shortfall had the potential to turn into a serious crisis. To make up for this shortage, gas had to be obtained at another facility many miles away in Indiana.
With its newly obtained hazardous materials hauling authority, the private fleet was able to legally haul the essential industrial gas from Indiana on the supplier's trailers to the Brakebush plant, thus saving significant downtime and ensuring the on-time delivery of products to customers.
"This is one among numerous examples of NPTC value," Schwersenska said. "I appreciate that so many members are all open to learning. We've proven it's a great investment."
Brakebush plans to build upon its in-house transportation expertise by sending staff members through the Certified Transportation Professional program and getting engaged in the NPTC learning culture.
Mike and the leadership team at Brakebush have made several strategic changes in the company's logistics because of what they learned from NPTC and its membership culture.