Keep Up with your Education
Each month NPTC President and CEO Gary Petty writes a column in Fleet Owner magazine that focuses on the individuals, companies, best practices, and resources that make private trucking the force that it is in the American economy. Reaching more than 100,000 subscribers, three-quarters of whom are private fleet professionals, this column provides an excellent forum to communicate the value of the private fleet. Click here to view the archive.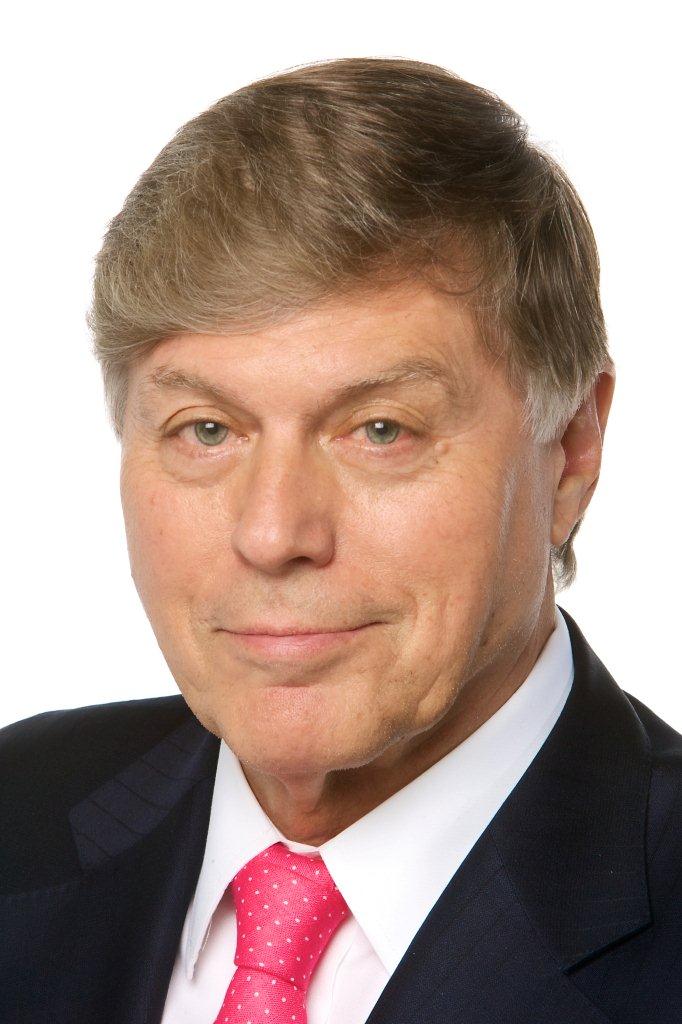 Gary Petty | gpetty@nptc.org | Private Fleet Editor for FleetOwner Magazine
Gary Petty has more than 30 years of experience as CEO of national trade associations in the trucking industry. He has been the president and CEO of the National Private Truck Council since 2001.

ADM Trucking realizes the value of a safe private fleet.
The Village of Lovington in Central Illinois, population 1,000, is the hometown of Keith Frantz, CTP. Keith's father and uncle were carpenters and ran their own business; his mother worked in a physician's office. Both grew up during the Great Depression and knew hard work and sacrifice.
"My parents were great role models," he said. "They attended and participated in school activities, and dad always had time to take us fishing after work and on weekends."
Keith and his wife of 26 years have two children who have completed their bachelor's degrees and are employed full time "with benefits."
After high school, Keith enrolled in a local community college, then hired on with a nearby printing company. He stayed with the company for 20 years and earned two journeyman cards within printing. The work was hard and dangerous with grinding hours. For 16 years, Keith worked in rotating shifts that alternated every three months from days to nights, second to third shifts, and on and off weekends.
Staircases on the printing presses often ran three stories high and printing in general always posed some risk for injury. The company realized that more focus was needed to reduce personal injuries. They expanded the company's Environment, Health and Safety Group, and he then moved to a safety role for the remaining four years.
When not working, Keith took his late mother's advice to "keep up on your education" by taking classes in business and environmental health and safety. Seeing the printing business rapidly changing because of the Internet, Keith's education on the side helped him switch fields and land a job at a small, family-owned for-hire trucking company as a safety director.
"I felt really able to connect with our drivers because of my background as a skilled laborer in a productivity-based hourly job. By working rotating shifts, I knew what it was like to be away from my family," he explained.
Keith then partnered with a small consulting group providing FMCSA regulatory compliance advice to carriers undergoing a DOT audit. After a few years, Keith replied to an ad for a safety supervisor at long-standing NPTC-member ADM Trucking and was hired in September 2010. "ADM Trucking has a solid reputation for safety and compliance, and that's where I wanted to be".
In 2013 Keith became the DOT Compliance Manager for ADM and oversees compliance and safety protocols of the company's 900-truck private fleet and 8,000 outside third-party carriers. His introduction to NPTC began in 2012 when he attended his first annual conference and quickly "got a good handle" on private fleets and their differentiation from for-hire carriers. After attending a few more years of annual meetings and safety conferences, Keith signed up for the Private Fleet Management Institute and graduated with the CTP Class of 2017.
"I learned many things and got a more broad perspective on trucking. The Institute gave me a level of comfort in subjects I knew well, like safety and operations, and subjects I needed to know better, like finance and leasing. I left feeling more relaxed and confident in my preparation for the CTP exam," he said.
Since passing the CTP, Keith has served as CTP examination proctor for two back-to-back years of testing cycles. "I tell candidates that this is the quickest two hours in trucking," he said. "To answer the questions thoroughly, you will find yourself going down to the wire on time and will need every minute of the two-hour session for essay questions and another two hours to complete the case study."
Over the past two years, Keith has earned a well-respected reputation for safety expertise in his presentations at the Private Fleet Management Institute, Annual Conference, and National Safety Conference. He serves as a member of the NPTC Institute Board of Governors and the NPTC Safety Committee, and he was recently elected to the NPTC Board of Directors. At the NPTC 2019 Annual Conference, Keith was honored as Private Fleet Safety Professional of the Year, one of the Council's top professional leadership awards given annually.
"When I participate in NPTC, I am looking into the future of trucking. This helps me bring back new value to the ADM Trucking fleets. I feel a sense of pride and honor to be a Certified Transportation Professional. It says you know what you're talking about. To prove it, you must 'keep up on your education' with training and networking," he said. "The credit goes to our driving colleagues who work in a very stressful environment with conditions they cannot always control, and they still provide an excellent level of service to our customers."