Each month NPTC President and CEO Gary Petty writes a column in Fleet Owner magazine that focuses on the individuals, companies, best practices, and resources that make private trucking the force that it is in the American economy. Reaching more than 100,000 subscribers, three-quarters of whom are private fleet professionals, this column provides an excellent forum to communicate the value of the private fleet. Click here to view the archive.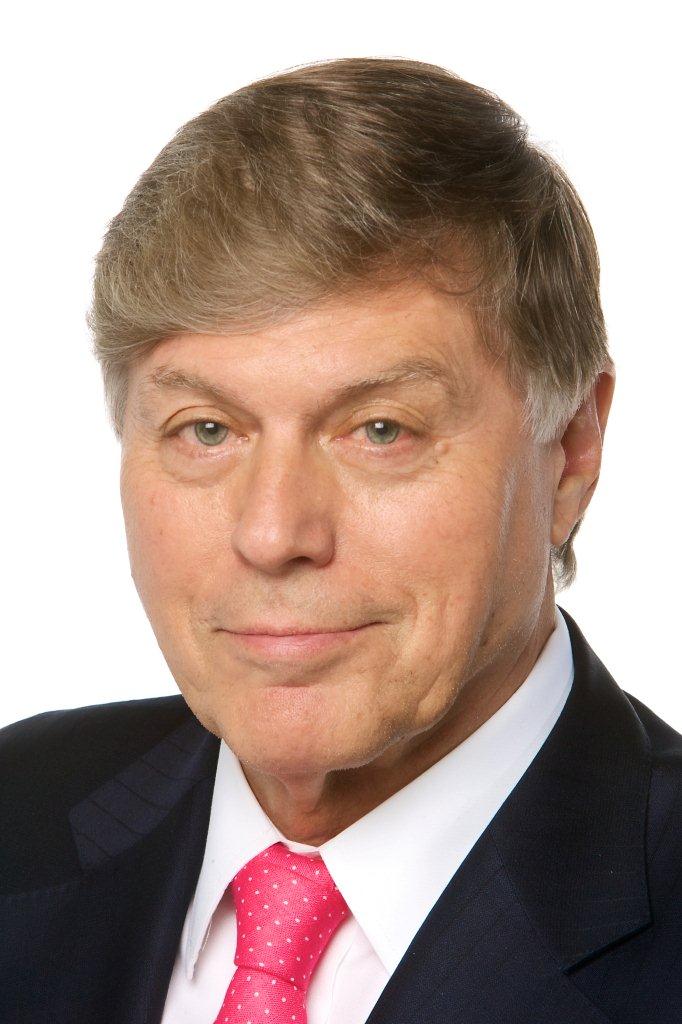 Gary Petty | gpetty@nptc.org | Private Fleet Editor for FleetOwner Magazine
Gary Petty has more than 30 years of experience as CEO of national trade associations in the trucking industry. He has been the president and CEO of the National Private Truck Council since 2001.

"Logistics and transportation present enough challenges on a daily basis, but our great team works miracles." — John Robbins, CTP, senior director of operations
STANDARD LOGISTICS, a fleet and logistics leader and a Standard Industries company, has doubled the size of its business in the last 12 months, now utilizing more than 300 drivers across 17 locations. Amid current global supply chain challenges, Standard Logistics is providing customers with stability and flexibility through reliable, versatile logistics solutions, all while building an inclusive, com-munity-centric culture for its drivers.
"Our growth over the past year has proven that our logistics and transportation services are in high demand and that our focus on our drivers and company culture are what set us apart," said Volker Bargenda, president of Standard Logistics. "Our people are our greatest asset, and our future success will be fueled by the power of our united, centralized fleet as we continue to invest in our capabilities as a full-scale logistics provider."
Previously known as Hawk Logistics, Standard Logistics has been the partner of choice for GAF, a Standard Industries company and North America's largest roofing and waterproofing manufacturer. With continued expansion and investment, Standard Logistics can now make its solutions available to additional shippers.
The focus on an employee-driven culture has led to some of the lowest turn-over in the industry. In addition to engaging contractors, the company hires and retains drivers as full-time employees and maintains a strong commitment to employee safety, quality of life, inclusion, and career advancement. With a roster of full-time employees, Standard Logistics can leverage solutions like relay networks to improve well-being for drivers, who traditionally face demanding and stressful working conditions.
"Sustainability is a fundamental business practice," Bargenda said. "We strive to transport goods in a manner that bene-fits our communities and the environment by finding ways to reduce fuel and energy consumption and use creative and innovative ways to minimize waste through recycling and reuse."
"Safety is a major priority," he continued. "To ensure greater performance, we use advanced fleet technology like in-cab cameras, adaptive cruise control, and collision avoidance systems. We also monitor key metrics, benchmark best practices, and customize cargo securement training."
In addition to its 300 drivers, the Standard Logistics fleet consists of 280 tractors (30% are sleepers) and 460 trailers. "We've doubled the number of drivers hired just in the past 12 months," said John Robbins, CTP, senior director of operations, logistics expert, and retired U.S. Army senior noncommissioned officer. "We are aggressively growing the business. Our drivers are executing inbound raw material movements, outbound customer orders, and other commercial for-hire business. We are fortunate to have recruited so many new drivers in an extremely tough labor market because our culture is a competitive advantage."
"The care and respect we accord our drivers is a differentiated selling point," Robbins explained. "We compensate drivers well, provide great benefits, ensure high-quality work environments, and pay for in-service training. These factors help our driver recruiting team attract the best prospects, with expectations of high standards beginning on day one. A mentor is assigned to help each new driver get off on the right foot."
"A key to our success is an amazing team," Robbins said. "The way our team comes together to help each other or boost others is just incredible. Logistics and transportation present enough challenges on a daily basis, but our great team works miracles. We have doubled our business in the last year, and we've only gotten closer as colleagues as the work volume grows. Diversity is part of our value proposition, and a significant number of our candidates come from underrepresented communities."
Standard Logistics' managers participate in NPTC to stay current with industry regulatory affairs and be part of its dynamic network of leading private fleets. Seven team members have completed the Certified Transportation Professional pro-gram and two others are planning to join the CTP Class of 2023.
"We're building a great future at Standard Logistics," Robbins concluded. "If someone is looking for that next-level opportunity to be part of a professional family, please keep your eyes on us."

Part of the ever-expanding employee team from Standard Logistics. Photo: Standard Logistics