Each month NPTC President and CEO Gary Petty writes a column in Fleet Owner magazine that focuses on the individuals, companies, best practices, and resources that make private trucking the force that it is in the American economy. Reaching more than 100,000 subscribers, three-quarters of whom are private fleet professionals, this column provides an excellent forum to communicate the value of the private fleet. Click here to view the archive.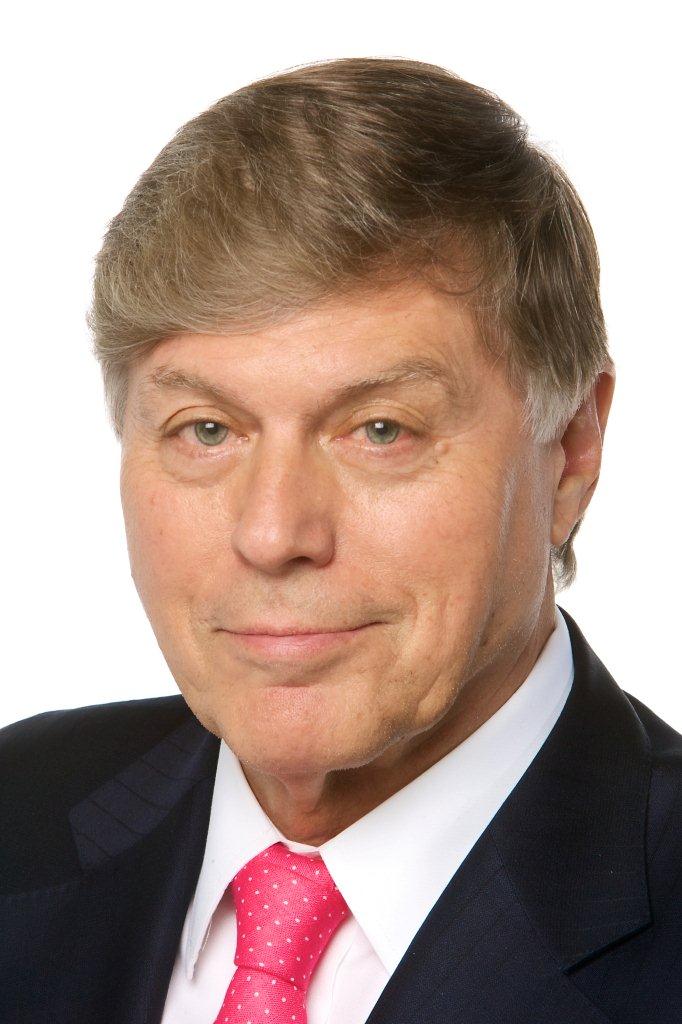 Gary Petty | gpetty@nptc.org | Private Fleet Editor for FleetOwner Magazine
Gary Petty has more than 30 years of experience as CEO of national trade associations in the trucking industry. He has been the president and CEO of the National Private Truck Council since 2001.

Oldcastle APG data analytics proves private fleet value.
"I don't believe in having a private fleet. You have one year to prove me wrong." Those were the words on day one from Oldcastle APG's business unit president to Randy Maddox, CTP, regional fleet manager, after it had, through acquisition, inherited the fleet. That was six years ago. Oldcastle APG North America is the architectural products division of the company, with 600 Class 7-8 trucks and 1,100 pieces of equipment.
"After one year, the fleet earned well above a passing grade and has met or exceeded expectations ever since," Maddox said. "The driving success factor is data analytics to measure performance. This includes metrics which quantify our customer service as a differentiated value. Costs get special attention. Over time, the cost of running our private fleet dropped from 11.3% of sales to 7.3%. With a budget of over $148 million, this works out to 4 cents per $1."
Maddox noted that without data, as a fleet manager, "I'm just another person with an opinion." He brings to his job at Oldcastle over 31 years of service in the transportation industry, including service as a driver and dispatcher. "I have a passion for fleet management that I inherited from my father, who was a master mechanic with General Motors." Part of Randy's job involves developing specs and negotiating prices based on specific company needs.
Fleet measurement begins with finding out what upper management's goals are for the private fleet. Maddox said the company expects to know the total, true cost of ownership per year and how the fleet positively impacts customer service. "Understanding these goals, I know what to look for to support, achieve, and exceed those expectations," he said.
His advice? Don't measure everything. "Which data is the right data to help make the greatest impact?" he asked.
"We identify no more than a half-dozen or so KPIs and focus on them. We learn what metrics and measurements are driving the data," he continued. "This helps identify weaknesses and set goals for improvement. We probe into how many factors actually touch each data point, then do a deep dive in that specific metric."
On the freight costs side, these include cost per mile; miles per gallon; repair and maintenance costs; and average cost per pallet, skid, and unit, along with IFTA, IRP, CDLs, etc. With miles per gallon, assessment is by OEM and model year, plus comparisons by location to see who is doing a better job. On the customer service costs side are on-time delivery accuracy, on-time pickup percentage, dwell time, out-of-network shipments, and order fulfillment accuracy.
Repair and maintenance costs are measured by OEM, engine type, model year, and VMRS code. "We also arrive at maintenance CPM by model year. Maintenance invoice total average costs are broken down into some 28 different categories of repairs. Opportunities for improvement stare us in the face with these details," Maddox explained.
"Our data analysis vendors have open API sourcing. This allows our transportation team to aggregate data in a full dashboard of information. We share this in open communication with drivers and mechanics. This transparency encourages candid feedback and incentive to make improvements," he continued. "Drivers can help you, and they can hurt you. They know how to skew the data. We work to earn their trust by sharing the data and the reasons for the data before presenting to upper management."
On a cost-per-day basis for drivers and equipment, the private fleet beats outside carrier costs. This is because of better purchasing and savings through aftermarket buying
of parts. "Even with the sometimes higher cost of superior customer service, which customers are willing to pay a little more to get, our private fleet is at or better than outside carriers," Maddox said. "Also, great customer service translates into an increase in business. Our drivers know and work hard to please customers. Customers will often buy lunch for drivers in appreciation for great service."
Outside help is important to continuous improvement. Maddox said that networking with other companies through NPTC helps validate the private fleet. "Through numerous connections I have made, I have learned about new ways of measuring success and optimizing resources," he noted. "I attended the Private Fleet Management Institute in 2016 and 2017 and earned the Certified Transportation Professional designation. This year, I spoke at the annual conference and was a featured fleet expert presenter at a J.J. Keller/NPTC webcast in May."