Each month NPTC President and CEO Gary Petty writes a column in Fleet Owner magazine that focuses on the individuals, companies, best practices, and resources that make private trucking the force that it is in the American economy. Reaching more than 100,000 subscribers, three-quarters of whom are private fleet professionals, this column provides an excellent forum to communicate the value of the private fleet. Click here to view the archive.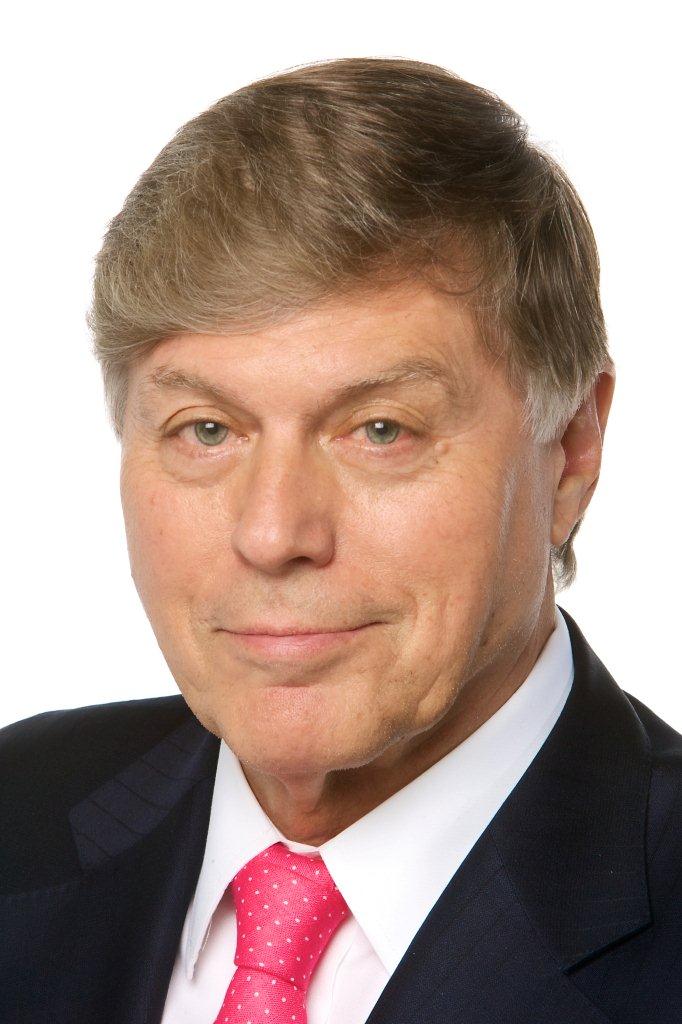 Gary Petty | gpetty@nptc.org | Private Fleet Editor for FleetOwner Magazine
Gary Petty has more than 30 years of experience as CEO of national trade associations in the trucking industry. He has been the president and CEO of the National Private Truck Council since 2001.

NPTC Awards Program
The purpose of NPTC's awards and recognition programs is to affirm the importance of high standards. Winners for 2001 represent the best of the best among private fleet professionals.
Winners of the F.L.E.E.T. Awards (For Leadership, Enterprise, and Excellence in Trucking):
Private Fleet Executive of the Year — Jeffrey Jaeger, CTP, regional logistics manager, Dean Foods, Rosemont, IL; Fleet Safety Professional of the Year — Rick Preston, vice president, Safety & Environmental Affairs, Sentinel Transportation, Wilmington, DE; Fleet Member of the Year — Ron Tart, CTP, senior manager, Private Fleet, Bridgestone/Firestone, Nashville; Allied Member of the Year — Mark Hampshire, CTP, vice president, General Car & Truck Leasing Systems, Powell, OH; Membership Development Award — Charles Rottmund, director of fleet safety and the national training center, BOC Gases, Butler, PA.
Each year, NPTC and Trailmobile sponsor the Safety Awards program and the Driver Hall of Fame. The safety awards are given to companies with the lowest company-wide vehicle crash rate in each of three categories. This year's winners: Barnes & Noble, Jamesburg, NJ, local operations/small fleets; Jerico Services, Indianola, IN, regional operations/small fleets, first place; Clinton Ditch Coop, Cicero, NY, second place; and ACH Food Companies, Jacksonville, FL, third. For regional operations/large fleets, first place went to Milliken & Co., Spartanburg, SC, and second to Southern States Co-op, Richmond, VA. For mixed operations/small fleets, first place went to Printpack, Atlanta; second place to Rocco, Edinburg, VA; and third to Trendway, Holland, MI. For mixed/large fleets, first went to EOTT Energy, Houston; second to Dynegy, Houston; and third to Cenex Harvest States, Inver Grove Heights, MN.
Hall of Fame winners were Roger Horling, Meijer, Grand Rapids, MI; Charles McKenna, Petco Animal Supplies, Portland, OR; John Palmer, BOC Gases, Cortes, CO, and Frank Watson, Giant Foods, Landover, MD. Honorable mention went to Willis Bridge Jr., Sentinel Transportation LLC; Paul V. Gochenaur, The TFE Group; and Vernon Rankens, Donnelly.
For safety performance, several companies were given the Gold Seal award for zero accidents in 2000: Archer Daniels Midland; Cooper Tire & Rubber; Dynegy; Hittmann Transport Services; Jerico Services; Moen; Orgill; Praxair; Printpack and Treadway. Silver Seal awards were given to ten companies that reduced crashes by more than 40% over 1999: Archer Daniels Midland; Barnes & Noble; Clinton Ditch Coop; Cooper Tire & Rubber; EOTT Energy; Orgill; Pendleton Woolen Mills; Pfizer; Praxair; and Walgreen. Bronze Seal awards went to companies that reduced crashes by 20%-39% from 1999: ACH Food Companies; Archer Daniels Midland; Boise Cascade Office Products; Carrier Trucking Service; Cenex Harvest States; Milliken & Co.; Praxair; Rocco; and Schwan's Sales Enterprises.
The Fleet Graphics awards are divided into two groups. This year, the "Day" category awards went to Calistoga Mountain Spring Water, Brea, CA (first); National Fruit Product Co., Winchester, VA (second); Flowerwood Trucking, Loxley, AL (third); and Glacier Mountain, Whippany, NJ (honorable mention). In the "Night" category, first place went to Yorktowne, Red Lion, PA, and second place to Quest, Thornton, CO.
Why not place your own candidates in nomination for 2002? It lets your employees know that you care about them and their dedication to quality performance.