Each month NPTC President and CEO Gary Petty writes a column in Fleet Owner magazine that focuses on the individuals, companies, best practices, and resources that make private trucking the force that it is in the American economy. Reaching more than 100,000 subscribers, three-quarters of whom are private fleet professionals, this column provides an excellent forum to communicate the value of the private fleet. Click here to view the archive.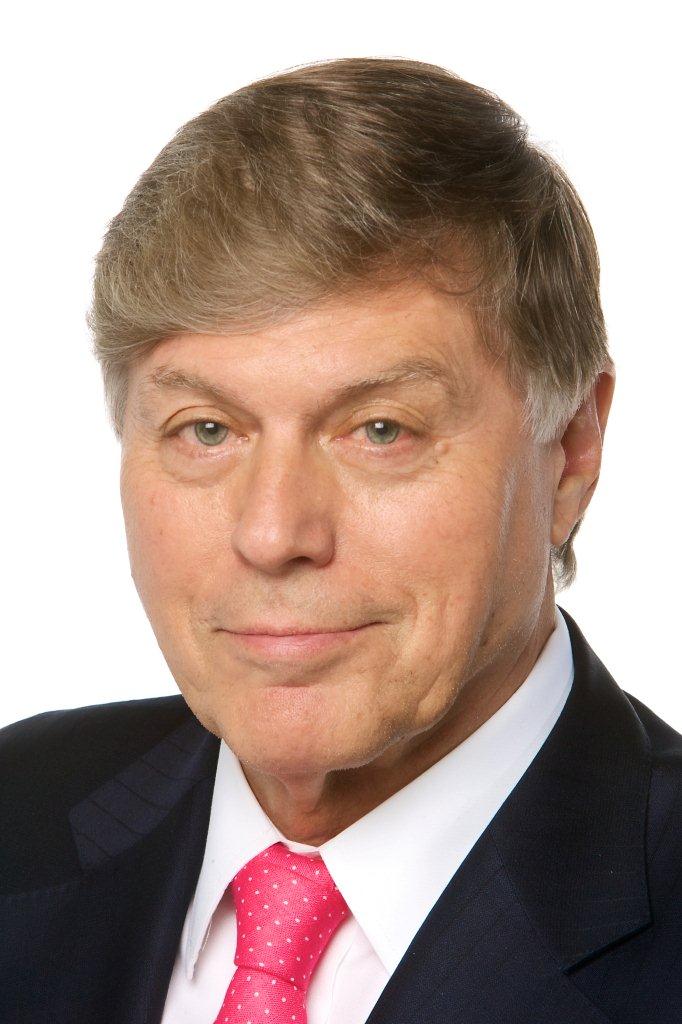 Gary Petty | gpetty@nptc.org | Private Fleet Editor for FleetOwner Magazine
Gary Petty has more than 30 years of experience as CEO of national trade associations in the trucking industry. He has been the president and CEO of the National Private Truck Council since 2001.

Poultry in Motion
"It takes a tough man to make a tender chicken."  This was the signature marketing slogan of the late Frank Perdue of Perdue Farms, third largest poultry producer in the United States, and purveyor of premium chicken in the eastern half of the country.
Perdue Farms was founded by Frank's father in Salisbury, MD. The old family farm where the  company's first birds were raised is located across the street from corporate headquarters, and is a constant reminder of Perdue's long standing heritage of quality, integrity, trust and teamwork.
Perdue's private truck fleet — 230 power units, 780 reefers, 135 owner-operators, some with small fleets — provides a competitive differentiation in meeting exacting customer service standards expected by the leading grocery, club and warehouse stores that are the company's core business. "We're old school," says Transportation Manager Ray Hall, the private fleet manager with 41 years of service to the company. "Our family and farm tradition is always in our hearts, but our innovative spirit pretty much defines our future. Continuous improvement and technological investment help drive our business forward."
The role of the private fleet begins literally with the egg: "We carry eggs to our hatcheries," says Hall. In about three weeks, the eggs hatch and the day-old chicks are transported in crates to one of 2,400 independent family farms located in 11 states east of the Mississippi River.  
After about eight weeks, the birds are caught, caged and transported to processing centers on flatbed trailers. From there, they go to the final customers in multi-temp trailers that handle fresh and frozen products. Some 12.5-million birds are processed each week.
The private fleet generally provides service within a 500-mile radius of Perdue's 14 processing plants. "On-time service to customers is the key reason for our private fleet," says Hall. "We have many customers who want yesterday's processed products on the shelves today. In order to meet those expectations, we sometimes will send out units that are not fully loaded to give them the freshest product possible."
Each truck unit is equipped with satellite tracking to provide up-to-the-minute, on-time deliveries with extensive exception monitoring.  Hall says, "We track every load to make sure it's on time. We track the amount of time from when we arrive…to the time we are unloaded. There is no window — one minute late is a late load."Last year the fleet operated with a 30-minute window, but no longer.  A growing base of customers had no tolerance for late deliveries, so instead of different standards for different customers, the company adopted the more stringent one-minute target for all of its business.  Currently, Perdue's private fleet has an on-time delivery record of 99.1%."
Third generation owner Jim Perdue no doubt still believes it takes a "tough man" to make a quality product in today's market, which, if anything, is more demanding and competitive than even in his father's day.  But, like his father, he believes strongly in their private fleet.  Perdue recognizes its drivers every year during National Driver Appreciation Week.   
"Jim is a fixture at driver appreciation nights and often rides along with drivers, as does Perdue's senior management team," says Hall. "He recognizes and appreciates that the first and last face our customer sees is the driver."