Each month NPTC President and CEO Gary Petty writes a column in Fleet Owner magazine that focuses on the individuals, companies, best practices, and resources that make private trucking the force that it is in the American economy. Reaching more than 100,000 subscribers, three-quarters of whom are private fleet professionals, this column provides an excellent forum to communicate the value of the private fleet. Click here to view the archive.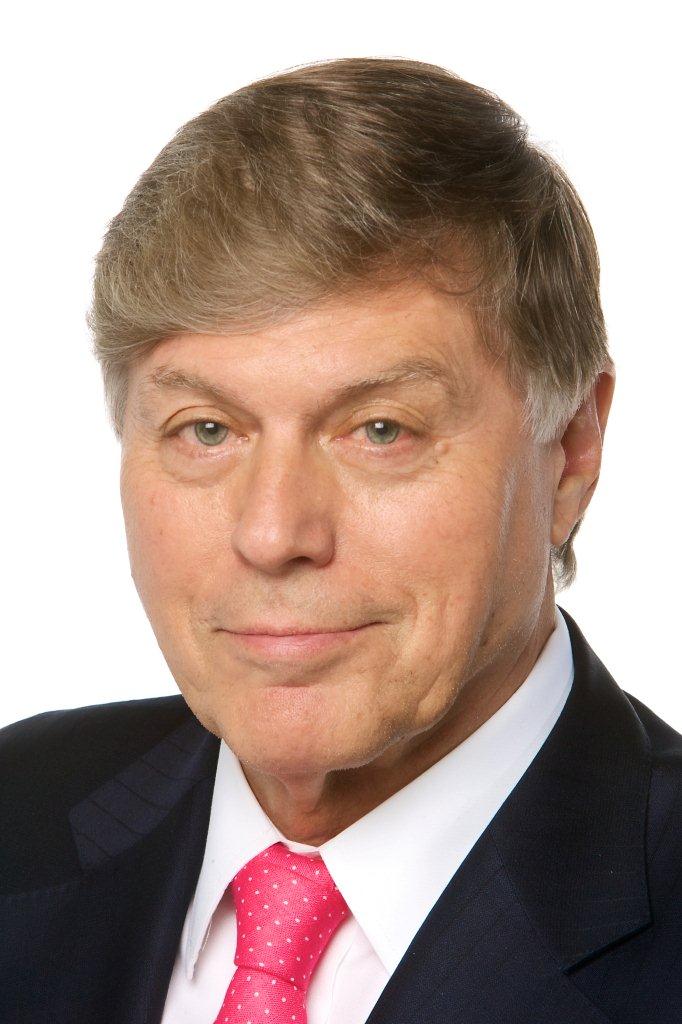 Gary Petty | gpetty@nptc.org | Private Fleet Editor for FleetOwner Magazine
Gary Petty has more than 30 years of experience as CEO of national trade associations in the trucking industry. He has been the president and CEO of the National Private Truck Council since 2001.

'CTP' designation begins next 25 years of excellence.
"Transportation expertise now carries a higher premium within corporations. The CTP credential is more relevant, more valuable, and more critical than ever," said Mari Roberts, CTP, senior director of transportation for Frito-Lay.
NPTC's Certified Transportation Professional (CTP) national certification program is the only one of its kind and is designed just for private fleet practitioners. Founded in 1993 and now officially sponsored by J.J. Keller & Associates, the CTP community is made up of 629 active certified fleet practitioners focused on high standards and continuous improvement. Through active engagement in NPTC's networking system of peer-to-peer benchmarking and shared best practices, these CTP managers gain exceptional ROI value year after year. 
A best-case example is Roberts. She has worked her entire 18-year career in progressively more responsible transportation management roles for PepsiCo (Frito-Lay) and was recently promoted to her current position.
For most of the past 10 years, she has been a volunteer NPTC board and committee member, speaker, CTP examination grader, and mentor for CTP candidates. Under her leadership, 10 managers from Frito-Lay have earned their CTP designation.
Roberts is chair of the NPTC Institute Board of Governors, a member of NPTC's board of directors, and last year was the recipient of the Private Fleet Executive of the Year, NPTC's highest professional leadership award. In 2009, she attended the Private Fleet Management Institute as a student, gave her first general session speech at an NPTC event, and graduated with that year's class of CTPs.
"When I first got involved, I knew NPTC and the CTP program were exactly the industry connections I needed because they focus on priorities that fleets face day-to-day," she said.
"At Frito-Lay, optimization is a major priority. This means hauling more volume of products on our private fleet at a lower percentage of total transportation spend, not exceeding lanes better suited for outside carriers, and doing all of this under enormous cost pressures of driver retention, safety performance, and outside carrier capacity."
Roberts said learning about the optimization experiences of other NPTC members helps immensely. "A company of PepsiCo's size obviously has great resources, but it's not feasible to discover every innovation on our own," she said. "I have taken away some amazing ideas from CTP fleet managers in many different industries, some with as few as 20 trucks. The networking power of CTPs is just incredible.
"I was on a call recently with three CTPs from food companies—all of us dealing with a driver crisis like nothing we've ever seen before," she said. "We concluded there is no substitute for professionally trained transportation specialists, preferably CTPs, with successful experience working directly with drivers.
"True transportation expertise now carries a higher premium within corporations because transportation itself demands greater priority and commands laser-like focus," Roberts explained.
At the same time and as is the case with many companies, she adds, "we are looking to continue to operate more efficiently and reduce overhead expense. And the work itself is changing with more complexity and ever-greater responsibilities. My calendar is double or triple booked all the time." 
Roberts says the CTP program has actually become even more relevant, valuable, and critical than 10 years ago. "Fortunately, we have the support from our senior executives who understand the need for transportation expertise within our organization.
"Today, so much is going on simultaneously that it's hard to keep up without outside resources," she continued. "My core CTP network of a dozen helps me work smarter, find proven solutions at a lower cost and in less time, and gives me capacity to take on additional responsibilities required in my job. 
"Becoming a CTP and actively connecting with the culture is a 'win-win' for company and manager!" Roberts said.