Each month NPTC President and CEO Gary Petty writes a column in Fleet Owner magazine that focuses on the individuals, companies, best practices, and resources that make private trucking the force that it is in the American economy. Reaching more than 100,000 subscribers, three-quarters of whom are private fleet professionals, this column provides an excellent forum to communicate the value of the private fleet. Click here to view the archive.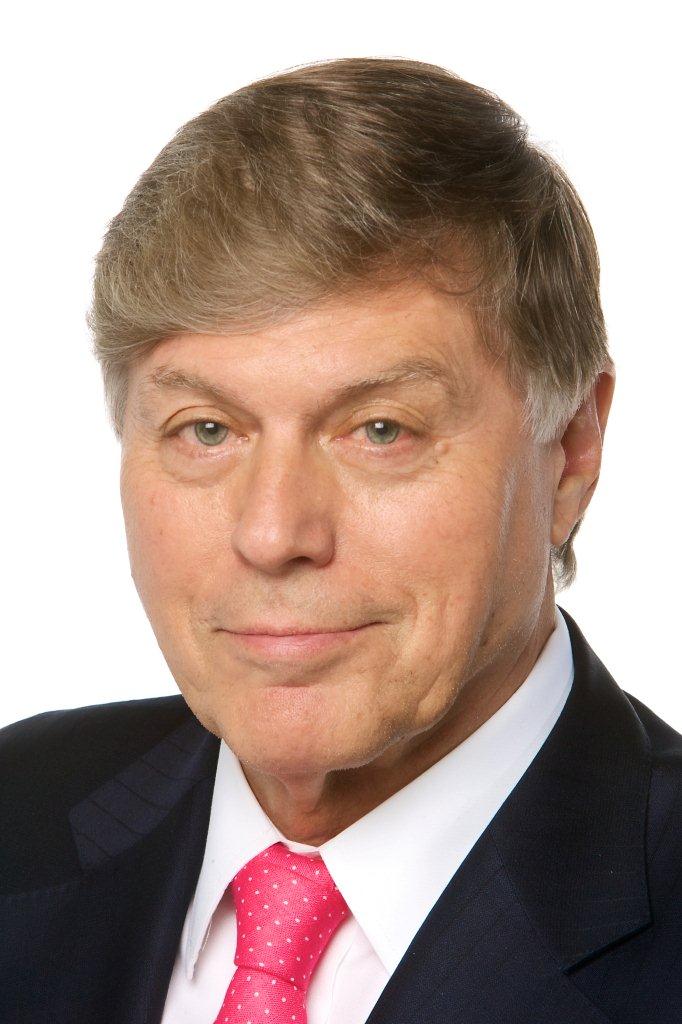 Gary Petty | gpetty@nptc.org | Private Fleet Editor for FleetOwner Magazine
Gary Petty has more than 30 years of experience as CEO of national trade associations in the trucking industry. He has been the president and CEO of the National Private Truck Council since 2001.

The Gold Standard
For over fifteen years, the National Private Truck Council has sponsored a Driver Hall of Fame program to recognize the best drivers in the private fleet industry. In 1987, James R. Anderson of Milliken and Co., Spartanburg, SC, was the first driver inducted into the NPTC Driver Hall of Fame. During his 18 years with Milliken, Anderson was never involved in an accident and had no hours-of-service violations or traffic citations. During his 44-yr. career as a commercial truck driver, he logged over 3.75-million miles without a preventable accident. In 1985, Anderson was named Driver of the Year in South Carolina. James Settles, also a Milliken driver, joined the Hall of Fame in 1997.
The tradition continued this year when Milliken's Billy H. Gilbert was one of four commercial truck drivers named to the 2002 NPTC- BRIDGESTONE/FIRESTONE Driver Hall of Fame. During a 29-yr. career at Milliken, Gilbert accrued 2.2-million miles without a single accident or moving violation in a commercial vehicle. Gilbert serves on the Milliken safety sub-committee that performs audits of safety conditions and driver behavior. In 2000, Gilbert was named the South Carolina Trucking Assn.'s Driver of the Year.
Donnelly Corp.'s Vernon L. Rankens was also inducted into the Driver Hall of Fame this year. As a boy, Rankens drove farm tractors and pulled hay wagons. In his 32-yr. career as a professional driver, he has logged over 3.3-million miles. Donnelly depends on Rankens to model safe and efficient driving skills, as well as communicate the Donnelly commitment to safety and excellence to other drivers. He frequently attends the company's safety training sessions, as well as those given by lease suppliers.
The third inductee is Virgil L. Deck, a professional driver for 38 years, including 31 as a driver for BOC Gases. Deck has logged 3.5-million accident-free miles, most of them driving hazmat tankers of industrial gases. Deck is active in local safety committees and has participated in regional and national meetings for BOC. No new driver is hired without Virgil's recommendation. A practitioner of the Smith System of defensive driving, one of Virgil's greatest strengths is keeping his composure at all times. According to Deck, "a true professional is one who can keep his head in a tight spot."
Kenneth Bayron Whaley has been driving for WestPoint Stevens for almost 30 years, and has a total of 44 years as a commercial truck driver. He has driven an incredible 4- million miles with no accidents and no moving violations. Whaley believes that a good safe driver can inspire others to be the same. In 2000, he was named the South Carolina Trucking Assn.'s Driver of the Year; he has been recognized by the Governors of both South Carolina and North Carolina for upholding the highest standards of safety and professionalism on the highways. Bayron is the third driver from WestPoint to be selected for the Hall of Fame.
Together, the 2002 Hall of Fame inductees have over 120 years of professional truck driving experience, with 13-million accident-free miles of commercial driving. It would be hard to imagine performance-based work in any industry getting any better than this.
Thousands of trucking companies around the country have driver turnover rates of 100% to 200%. In contrast, many private fleets have drivers with 12 to 25-plus years of service. Top quality drivers with extraordinary safe driving records are the gold standard of the American highway.