Each month NPTC President and CEO Gary Petty writes a column in Fleet Owner magazine that focuses on the individuals, companies, best practices, and resources that make private trucking the force that it is in the American economy. Reaching more than 100,000 subscribers, three-quarters of whom are private fleet professionals, this column provides an excellent forum to communicate the value of the private fleet. Click here to view the archive.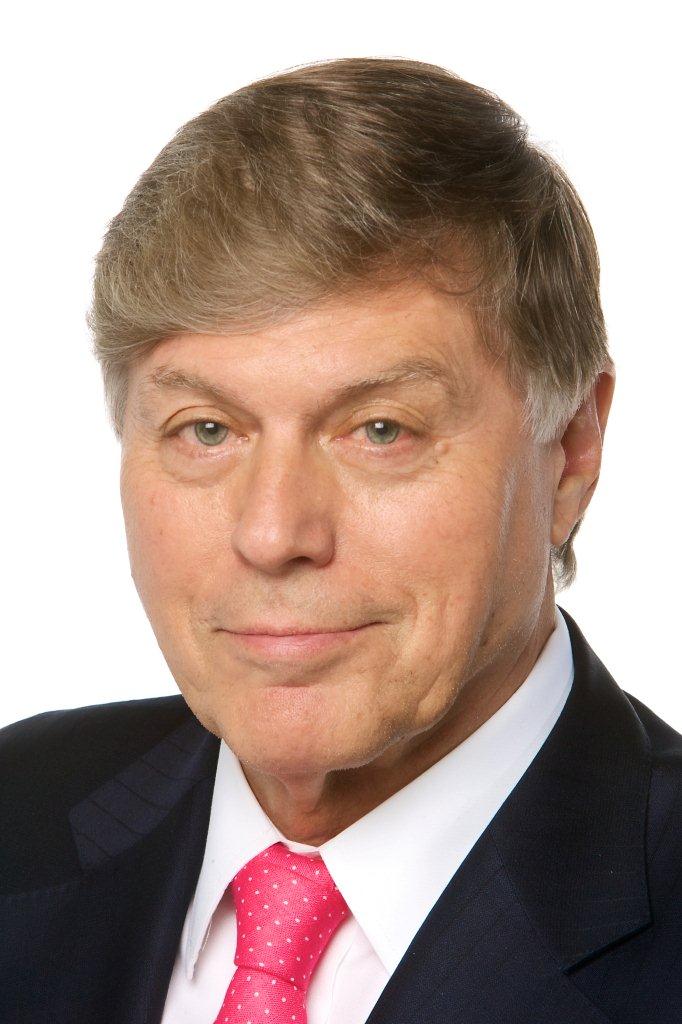 Gary Petty | gpetty@nptc.org | Private Fleet Editor for FleetOwner Magazine
Gary Petty has more than 30 years of experience as CEO of national trade associations in the trucking industry. He has been the president and CEO of the National Private Truck Council since 2001.

What a Ride
For many who grew up in the '50s, carnivals represented brightly lurid worlds of forbidden fantasy and adventure. Who can forget the bejeweled doe-eyed fortune teller, Pall Mall dangling from her dark-red lipstick painted mouth; the weighted milk bottles and softball pitches of chance; the grinding calliope organ noise and painted horses with monstrous, yellow teeth; the ghoul-faced cotton candy hawker with sulfuric breath; and the seedy one-eyed barker in a pastel zoot suit, reeking of yeast and whiskey, herding the wide-eyed and gullible into the Haunted House of Mirrors?
Who can forget the wobbly and worn-down contraptions like the Loop-de-Loop, full of screaming bodies; and tired Mexican donkeys, sides infected with mange, carrying happy faces around and around? Who can forget the whole woe-be-gotten cast of ticket-takers, ride operators, confidence men and misfits lurking around the tattered carnival tents?
Who can forget the busted up and broken-down clunker trucks and trailers, emblazoned in faded clown faces, gasping, wheezing and swaying as the whole garish show rolled out of town?
Over time, however, these worlds slowly vanished into thin air. In their place emerged the modern carnival, models of good wholesome family fun, safe and secure practices, and professional drivers moving shows from town to town in safe, new equipment.
One such company is Luehrs' Ideal Rides of Belleville, IL. Operated for over 50 years as a mid-sized, family-owned business employing 80-90 workers at a time, Luehrs contracts for events in Indiana, Illinois and Missouri. Clients, typically counties or cities, are often long-time customers. The fleet has 20 up-to-date trucks and 12-15 professionally trained drivers.
"We're not in the trucking business and don't want to be," said owner Andy Schoendienst, "but trucks are the only way we can transport our equipment and personnel from show to show. We take our fleet and drivers very seriously since we travel 8,000 miles a year. Just as important as ride safety on the midway, the safety of our trucks and equipment on the road is a high priority."
"Transportation is a growing problem as an expenditure for carnivals," said Schoendienst. "We're getting killed on soaring diesel fuel costs. Our contracts for events have no provisions for surcharges. This is a serious challenge for the outdoor amusement industry."
[Andy Schoendienst heads up the Transportation Committee of the Outdoor Amusement Business Association, the largest trade association for the carnival industry and a member of NPTC.]
What's unique about a carnival fleet is the ride dissembles into a trailer and wheels are put under it. A tractor backs up and pulls the ride to the next event. An 80-ft. high, four-gondola seat Ferris wheel packs on a single trailer. These rides, says Schoendienst, are not really designed for transport, but their fixed loads are safety secured once on the road. Rides are a huge investment – $600,000 to $1-million – ensuring careful attention to safety and security in transport.
What's the carnival's future? "Special festivals are sources of new business, but our concern is the trend of large conglomerates buying up small family carnivals," said Schoendienst.
He also worries about the changing culture. "This is very hard work and a lifestyle more than a job. Our crews work round-the-clock, live in close proximity in mobile trailers, and become family to one another. Some call it the most memorable experience of their lives."
Who can forget?