Each month NPTC President and CEO Gary Petty writes a column in Fleet Owner magazine that focuses on the individuals, companies, best practices, and resources that make private trucking the force that it is in the American economy. Reaching more than 100,000 subscribers, three-quarters of whom are private fleet professionals, this column provides an excellent forum to communicate the value of the private fleet. Click here to view the archive.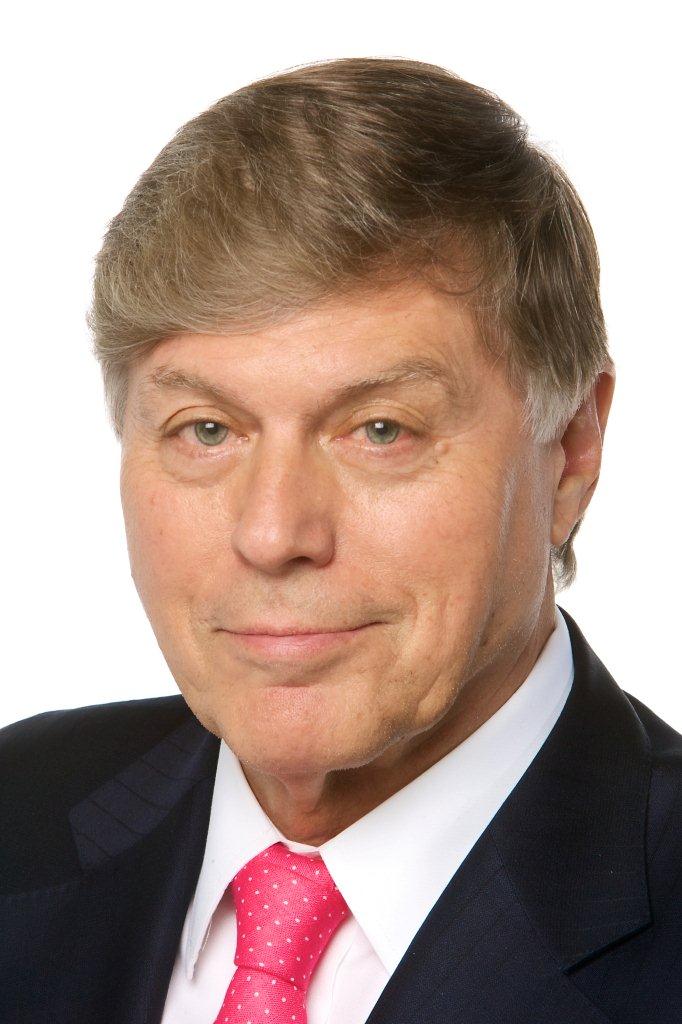 Gary Petty | gpetty@nptc.org | Private Fleet Editor for FleetOwner Magazine
Gary Petty has more than 30 years of experience as CEO of national trade associations in the trucking industry. He has been the president and CEO of the National Private Truck Council since 2001.

An unexpected but rewarding career journey from science to transportation.
Raised in Rochester, NY, David Barth, CTP, attended and grad­uated from the State University of New York College at Cortland with a degree in biology. Fascinated by science while in high school, Barth worked on a science research proj­ect under the auspices of an expert and received credit for a published work and presentations given at science conferences. After col­lege graduation, anticipating the field of science as his life's work, he found his first scientific research job at the Eastman Dental Center—but only briefly. In due course, the center lost its funding and Barth lost his job.
Circumstances caused him to look outside his chosen field—to the moving industry where he had previously worked. During his last two years of college, Barth held var­ious part-time jobs at a moving and storage company, a local Allied Van Lines agent. Now a college graduate and finding no job openings available at the time in science, he decided to ask the moving company owners for a job. He accepted employment as a full-time customer service representative.
This position opened the door to a 16-year career in the moving and storage business. "I never imagined the moving business as anything but temporary, but I enjoyed the work. Over time, I held positions in office and industrial moving, dispatch, and operations management," Barth said. "I even became a Certified Moving Consultant (CMC) through the official certification institute of the industry."
But things started looking bleak for movers in the late 1990s. Because of the internet and the popularity of working remotely, family household relocations in the United States declined, and corporate relocation programs fell sharply. Thousands of moving companies went out of business or shifted to other types of logistics services.
"My wife worked at the time at Wegmans as a part-time cashier and encouraged me to apply for a new job opening as warehouse supervisor. Fortunately, I got hired. That was 20 years ago."
Barth was soon promoted to operations manager and later made a lateral move to transportation. Subsequently, he was assigned to fleet maintenance supervision and split his time between transportation and maintenance.
Then the United States Dept. of Transportation (DOT) came knocking. "I think I was the only person at the company with DOT audit experience. I had been through several com­pliance audits in the moving business because we did a lot of military moves and government contract work."
To get outside help, Wegmans retained the services of well-known and respected transportation consultant Jeff Simon, CTP, owner of DOT Safety Plus.
"Jeff helped us through the audit process. Wegmans sur­vived with a 'conditional' and from that day forward, [the company] built a very strong safety and compliance pro­gram," Barth said, explaining that he learned about NPTC through Simon. He attended his first NPTC National Safety Conference in 2009 and has been attending NPTC events ever since.
Barth was later promoted to transportation area man­ager and moved to Pottsville, PA, where Wegmans operates a major warehouse distribution center serving stores in sev­eral states.
Over the past 10 years, he has attended several NPTC conferences and served as a speaker or panelist at many Council events. "Each time, I try to meet as many people as I can," he said. "Involvement has helped us make changes in our organi­zational structure, add safety protocols and practices, hire needed management capacity, and introduce technolog­ical enhancements to our fleet, especially in the use of active safety technologies. We have hired many of our vendor/supplier partners through contacts we made through NPTC."
Barth is a member of the Advisory Committee of the NPTC Benchmarking Survey Report. "Just filling out the survey questionnaire itself is a valuable experience," he said. "As I go through the questions, I ask whether we should be doing this or doing it differently."
Barth serves as Chair of the NPTC Legislative and Regu­latory Affairs Committee and is an elected member of the NPTC Board of Directors. He earned his CTP in 2017 after attending the Private Fleet Management Institute.
Does he miss the career in science which was not to be? "Sometimes in the past, maybe," he said. "But I feel very for­tunate to have found fulfillment and success in transporta­tion. I'm proud to be where and who I am, and I've never looked back."