Each month NPTC President and CEO Gary Petty writes a column in Fleet Owner magazine that focuses on the individuals, companies, best practices, and resources that make private trucking the force that it is in the American economy. Reaching more than 100,000 subscribers, three-quarters of whom are private fleet professionals, this column provides an excellent forum to communicate the value of the private fleet. Click here to view the archive.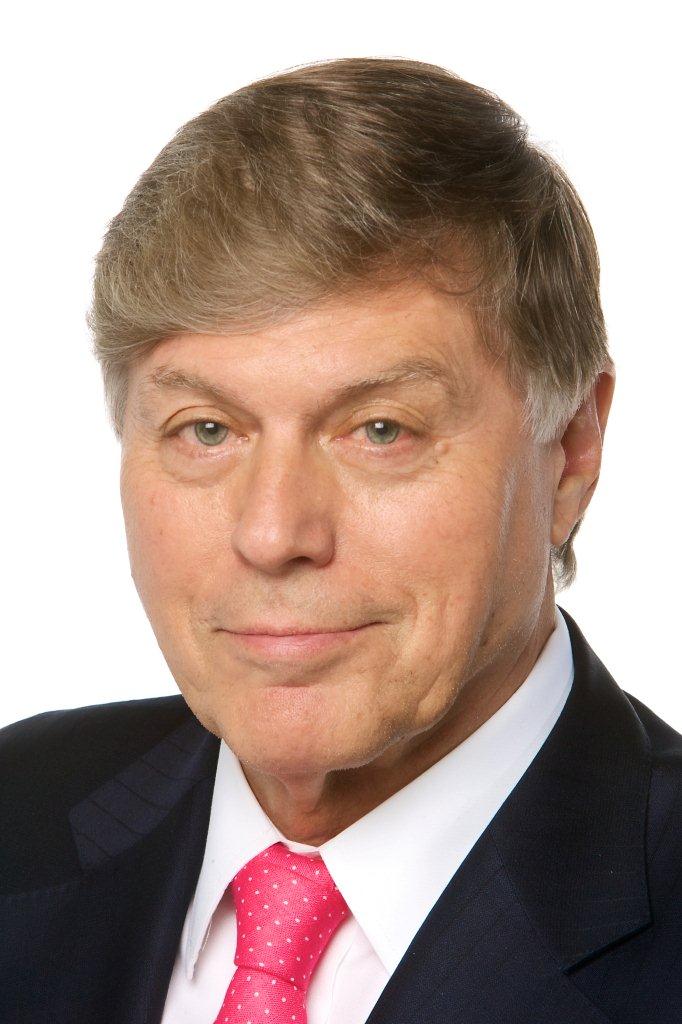 Gary Petty | gpetty@nptc.org | Private Fleet Editor for FleetOwner Magazine
Gary Petty has more than 30 years of experience as CEO of national trade associations in the trucking industry. He has been the president and CEO of the National Private Truck Council since 2001.

Traffic guy at work opens path to distinguished career in trucking.
Early on in life, Gary Strausbaugh, a top expert private fleet manager and NPTC's highly respected and beloved volunteer leader, had every intention of following in his father's vocational footsteps in agriculture. He grew up on a family farm in Ohio, where his father worked full-time while his mother pursued her career as a school teacher.
Active in 4-H, Gary raised hogs for county fair competitions, worked part-time in a feed mill, and later enrolled in Ohio State University's Agricultural School majoring in animal science.
A former NPTC board chair, officer, and secretary as well as NPTC Institute board chair, teacher, mentor, and friend to hundreds of NPTC members, Gary recently retired this past May as vice president of transportation for Mennel Milling Co. in Fostoria, OH.
In the past two decades, Gary may have set an unofficial record of participation in NPTC activities perhaps unmatched in the history of the council. This included years of board service and committee leadership; being a speaker at many NPTC events; proctor/grader for the CTP program, adviser to the Benchmarking Survey Report and council research projects; host of  member on-site visits; and pioneering innovator on behalf of Mennel's private fleet of many leading safety technologies and best practices. In recognition of his extraordinary years of service, along with many other NPTC service recognition awards given  to him over the years, Gary received the Dan Smith Life Achievement Award,  NPTC's highest award, at the NPTC 2017 Annual Conference.
Gary's achievements at Mennel and NPTCare especially remarkable since he did not enter a work life focused on transportation until mid-career. One of his jobs after college graduation was as a grain buyer at a company that operated a traffic department  before joining Mid-States Terminals as traffic manager. By sheer luck, his assigned workstation was next to the guy who headed that department.
Over the years, Gary gained much experience on the job by filling in for others. When his traffic colleague resigned, Gary was promoted to the  position.
He later joined the transportation staff of a major poultry producer located on the Maryland Eastern Shore.  After 10 years in various roles, Gary returned to Ohio and partnered with his brother in the ownership and operation of his father's farm. Shortly thereafter, in 1994 he was offered the director of transportation position at Mennel Milling before being named to his most recent position  10  years later.
Gary began attending NPTC meetings and got interested in the Certified Transportation Professional program. He enrolled in the program, passed the NPTC certification exam, and became the first manager  at his company to earn the CTP  designation.   
After earning the CTP, Gary stepped up his participation in the council. He found that NPTC's resources and networking aided him with major changes taking place, which he then introduced to transportation at Mennel.  The most far-reaching initiative was the transition of transportation from a break-even cost to a significant profit center. In the process, the entire matrix of transportation components used by the company was revitalized. Over time, Mennel established one of the most successful and innovative intermodal transportation models in America.
In addition to operating a growing private fleet, Mennel obtained operating authority as a for-hire trucking company, owned and maintained its own fleet of 92 rail cars with an additional 105 under lease, built an in-house heavy equipment maintenance shop that also takes in outside repair work, and right-sized its transportation services to meet the ever- changing needs of an expanding company.  During Gary's time of service, the private fleet tripled in size to 78 trucks, 62 drivers, and six office staff.
In retirement, Gary has returned to where he started. Putting himself out to pasture so to speak, he and his wife Shari (raised as a farmer herself) now manage a growing herd of miniature Hereford beef cattle.