Each month NPTC President and CEO Gary Petty writes a column in Fleet Owner magazine that focuses on the individuals, companies, best practices, and resources that make private trucking the force that it is in the American economy. Reaching more than 100,000 subscribers, three-quarters of whom are private fleet professionals, this column provides an excellent forum to communicate the value of the private fleet. Click here to view the archive.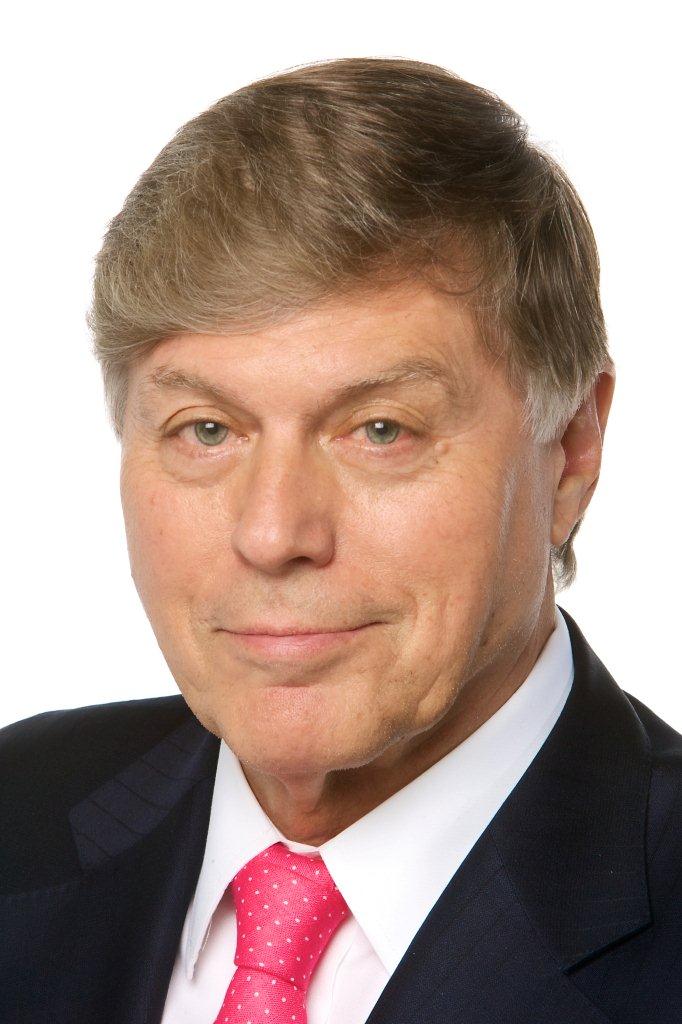 Gary Petty | gpetty@nptc.org | Private Fleet Editor for FleetOwner Magazine
Gary Petty has more than 30 years of experience as CEO of national trade associations in the trucking industry. He has been the president and CEO of the National Private Truck Council since 2001.

A Wonderful Life
I received a surprise call one morning this summer from a calm, lovely voice. It was Mrs. John C. White of Naples, FL, telling me that her husband, "bless his heart," had passed away and that NPTC could stop sending his pension checks as we had for over 22 years. John White was, I discovered, a very special man-one worthy of more than passing notice at his death.
White served for twenty years as the chief executive of the Private Truck Council of America, a trade group that merged in l989 with the Private Carrier Conference of ATA to form the National Private Truck Council. A respected lawyer, prolific writer, and articulate spokesman for private trucking, John had a successful career as an association executive, made lots of friends, did a lot of good for the Council, and enjoyed his job immensely. Perhaps he should be best remembered, however, for how well he conducted his life.
Born in a small West Virginia town, White proved himself a quality person early on. His family moved to Charleston, where he was a high school honor student and tennis star. He continued his education at Washington and Lee University and its law school, where he finished in l940 and joined the U.S. Army. During a visit to his hometown on leave from World War II, White met his future wife, Mary Nelson, introducing himself as the "Visitor's Delight." They married in l946 and raised three children.
John served in military intelligence in China during the War; he received a Bronze Star for helping to rescue downed allied airmen. Later, he wrote "China-Behind Japanese Lines in l945," a book on this experience.
After the War, John followed in his father's footsteps as a lawyer, specializing in transportation law. While practicing law in West Virginia, he got his first taste of association management when he was elected president of the American Automobile Assn. of Charleston. In the early 1960s he was asked to run the Private Truck Council of America. It was his last-and best-job.
White shared his time and talent with dozens of organizations: the Presbyterian Church; the Rotary Club, the West Virginia Bar Assn., the China-Burma-India Veterans Association; Naples Tennis and Bath Club, the Minor League Club; Sigma Chi Fraternity, and "The Road Gang", a Washington-based group of transportation professionals.
Having passed his youth in the twin crucibles of the last century-the Great Depression and World War II-White molded his life with a sense of personal duty and service, built on the solid foundations of religious faith and a lifelong marriage filled with immense happiness. His wife said he picked a flower for her each day and told her he loved her.
John's wife describes him as "one happy man, always upbeat, a gentleman with a great sense of humor." Having Alzheimer's in recent years did not blunt his smile: "When I can't remember things, I just ask my wife," he often said. John and his wife, both tennis enthusiasts, played their last game together-"mostly picking up balls"-two days before he died at age 87.
His obituary in the local newspaper reads: "John leaves his loving wife, Mary Nelson, of 57 years, with whom he lead a very happy, caring and wonderful life." Family members, including six grandchildren, scattered his ashes on a tennis court and in a garden.
His wife noted, "I'm sure John's looking down from heaven…very pleased and at peace."
One imagines that the "Visitor's Delight" is right at home.