Each month NPTC President and CEO Gary Petty writes a column in Fleet Owner magazine that focuses on the individuals, companies, best practices, and resources that make private trucking the force that it is in the American economy. Reaching more than 100,000 subscribers, three-quarters of whom are private fleet professionals, this column provides an excellent forum to communicate the value of the private fleet. Click here to view the archive.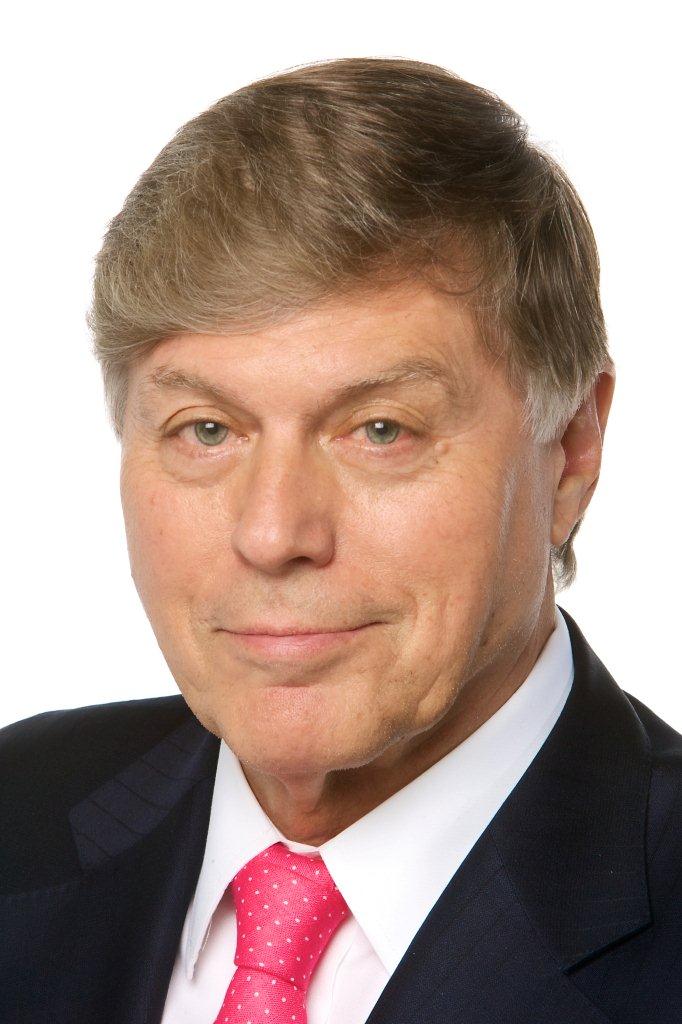 Gary Petty | gpetty@nptc.org | Private Fleet Editor for FleetOwner Magazine
Gary Petty has more than 30 years of experience as CEO of national trade associations in the trucking industry. He has been the president and CEO of the National Private Truck Council since 2001.

Investments in private fleets are growing, and fleet managers are looking ahead for new solutions to optimize their effectiveness.
THE CRISIS OF THE COVID-19 pandemic has been going on for close to two years. And over the past year, many industries and businesses have experienced significant disruption in their global supply chain networks, causing shortages of critical parts and reduced inventories. Good drivers are in shorter supply, and diesel fuel prices skyrocketed in 2021.
Through these times of unprecedented upheaval, private fleets continue to stand out with a differentiated quality of service that helps companies set themselves apart from alternative service providers. Private fleets prove themselves to be a huge competitive edge, and their importance to the parent company's success continues to rise. Investments in private fleets are growing, and fleet managers looking for new solutions to optimize their effectiveness and up their game of continuous improvement can gather at the upcoming NPTC 2022 Annual Education Management Conference and Exhibition for insights and new ideas as well as share information with their peers.
NPTC's 2022 Annual Education Management Conference and Exhibition will be held on April 10-12 at the Cincinnati Hilton Netherland Plaza Hotel and Duke Energy Center in Cincinnati. For more information, go to www.nptc.org.
"We expect an enthusiastic comeback from the past two years," says Mike Schwersenska, CTP, chairman of the NPTC board of directors, director of transportation and logistics for Brakebush Transportation Inc., and active leader in NPTC for over 10 years. "Due to the COVID-19 pandemic, the 2020 conference was canceled outright and our 2021 show reduced to about 60% of our pre-COVID attendance, but now we expect 2022 to approach 'full house' capacity."
NPTC's yearly meeting typically attracts more than 1,250 total attendees. These include about 150 separate fleet companies with an average of over 400 tractors, 350 drivers, 300 straight trucks, almost 1,000 trailers, and more than 41 terminal locations. They are represented by 350 to 400 managers and directors from a wide range of industries and business sectors. There will be 32 workshops and breakfast roundtable discussions presented by some 60 expert fleet practitioners as speakers and moderators covering a wide range of topics, such as:
Lessons learned for a post-COVID-19 world: What are the evolving best practices that have emerged from the pandemic that positively changed fleet operations?
New ways of defining the fleet's value and justification: What comparative data costing analysis and other benchmarking techniques are managers using to make the case for private fleets?
Why drivers stay: All fleets are finding it hard to attract and keep the best drivers, but some fleets have discovered the "golden key" of finding and keeping the best drivers for the long haul.
How benchmarking is the best practice for private fleets: Systemic analysis of a fleet's operating metrics year over year, along with customized data comparisons with other like-kind fleets, continues to strengthen the fleet's status within the company.
Technology and data management systems: What best and newest technology is leading the industry in controlling data and measuring key performance indicators that yield the highest return on efficiency, safety, and costs?
Equipment and maintenance: A new truck order now takes up to one year for delivery. Fleets are keeping and maintaining equipment longer. How is this challenge being successfully overcome?
A major feature of the annual conference is the Exhibition and Trade Show. This six-hour event over two days is high-energy, exciting, and enthusiastically attended. A considerable amount of business takes place during this show, not only between fleet buyer and supplier seller but among supplier/exhibitor members as well.
Over the three-day event, NPTC Professional Leadership Awards for the year will be presented; the graduates of Certified Transportation Professional (CTP) Class of 2022 will be recognized in a special ceremony; and the ACT-1 group of leading companies in the trucking industry will sponsor a premium cocktail reception and buffet dinner. Driver Hall of Fame and Fleet Safety Award winners will be announced for 2022.
"You Must Be Present To Win" captures the importance of "being there" in per-son to meet and greet people you need to know professionally.