The Golden Opportunity of PFMI
Each month NPTC President and CEO Gary Petty writes a column in Fleet Owner magazine that focuses on the individuals, companies, best practices, and resources that make private trucking the force that it is in the American economy. Reaching more than 100,000 subscribers, three-quarters of whom are private fleet professionals, this column provides an excellent forum to communicate the value of the private fleet. Click here to view the archive.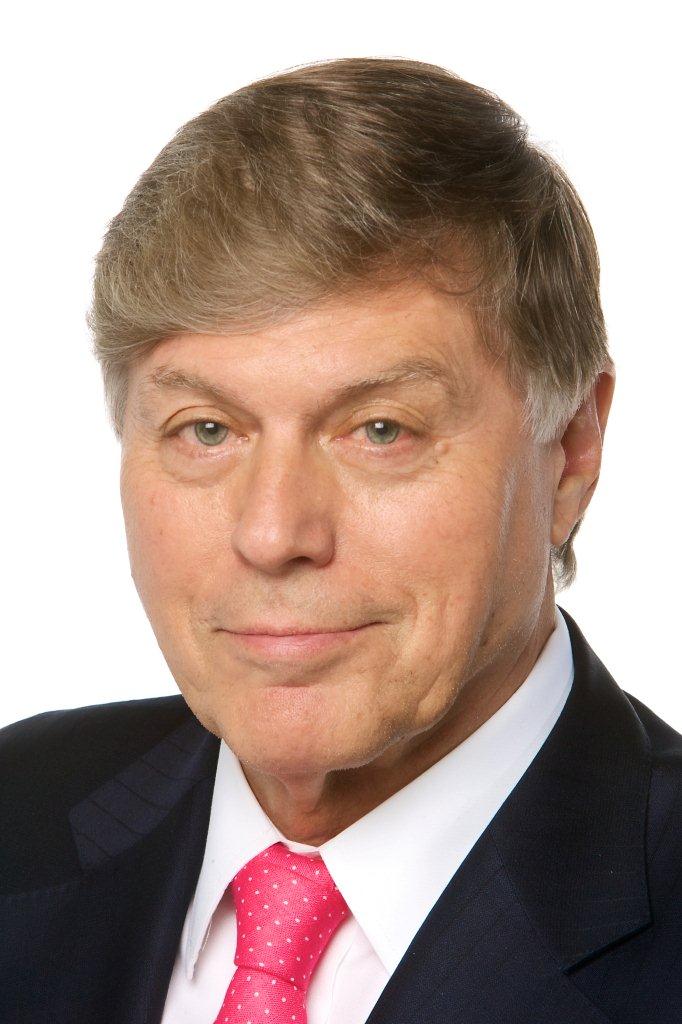 Gary Petty | gpetty@nptc.org | Private Fleet Editor for FleetOwner Magazine
Gary Petty has more than 30 years of experience as CEO of national trade associations in the trucking industry. He has been the president and CEO of the National Private Truck Council since 2001.

"I believe that fleet and allied NPTC members are feeling a collective pent-up demand to reconnect and engage with one another." – Tom Moore, CTP
The National Private Truck Council NATIONAL PRIVATE TRUCK (NPTC) is pleased to announce that the Private Fleet Management Institute (PFMI) is returning to Jacksonville, Florida, as a live in-person event Jan. 15-19, 2022, at the Omni Jacksonville Hotel.
This much-anticipated annual gathering typically attracts more than 100 fleet and supplier/vendor NPTC-member company representatives. This is the first in-person council experience for most PFMI attendees and is often characterized as a "golden opportunity," "career-changing," and an "initiation rite" into a culture of shared trust, knowledge, and understanding among leading private fleet professionals.
The CTP Exam Preparation Workshop is offered the day before and at the same location. It is offered in con-junction with PFMI and requires a separate registration fee. Although highly recommended but not required, nearly every successful CTP candidate over the years has found this daylong exercise an invaluable experience.
"Due to the COIVD-forced cancellation of PFMI and the workshop last year, we quickly switched to virtual webcasts and on-call mentoring to help the CTP class of 2021 study the core subject matter and prepare for the exam," said Tom Moore, CTP, NPTC's executive vice president and leader of the five-day institute and one-day workshop.
"Our use of virtual training served its purpose as a one-off alternative," Moore added. "However, it was not a substitute for the actual in-person, live PFMI event. It will never replace it and will not be offered as an optional choice.
"What we missed in 2021 were face-to-face interactions and group dynamics so critical to the institute's success," he added. "I believe that fleet and allied NPTC members are feeling a collective pent-up demand to reconnect and engage with one another at PFMI for 2022. I expect a full house, so we are urging candidates to act promptly and book an early registration."
The program course content for PFMI 2022 is revised and updated to reflect the latest findings of the NPTC Benchmarking Survey Report, changes brought about by COVID-19, and the newest and most pressing challenges faced by corporate transportation.
PFMI is an intense five-day workweek conducted by a faculty of expert private fleet managers with full-time jobs who are recognized leaders in their field. Featured are sessions in fleet finance, operations, regulatory and safety compliance, human resources/legal, maintenance and equipment/technology. Attendees will be presented with a series of general sessions, roundtable break-out discussion groups, structured networking activities, applied learning exercises, teams of competitive case-study analysis, and stand-up group reports on the final day.
"The institute operates at a very high level," said a former PFMI attendee, who was the CTP top graduate of her class and is vice president of transportation for a large private fleet operation.
"There is great takeaway value, in-depth yet practical solutions, and new ideas and practices that can improve your private fleet and overall transportation network," she continued. "I have never learned so much at one event in my entire career. In fact, this is by far the best conference I have ever attended.
"You need to know transportation and have industry experience. Every attendee is expected to be a contributor," she added. "The combination of fleet and supplier representatives worked very well. I feel this was especially helpful. Looking back, my only regret is not attending PFMI earlier. The experience has made a lasting impact on my job as well as my career."
"PFMI is much more than a one-and-done experience," Moore concluded. "Think of it as an invaluable business network. You will get to know dozens of peer professionals who are also on a path of continuous improvement. Staying in touch will be a key to long-term success."