Best in Fleet Safety on the Agenda
Each month NPTC President and CEO Gary Petty writes a column in Fleet Owner magazine that focuses on the individuals, companies, best practices, and resources that make private trucking the force that it is in the American economy. Reaching more than 100,000 subscribers, three-quarters of whom are private fleet professionals, this column provides an excellent forum to communicate the value of the private fleet. Click here to view the archive.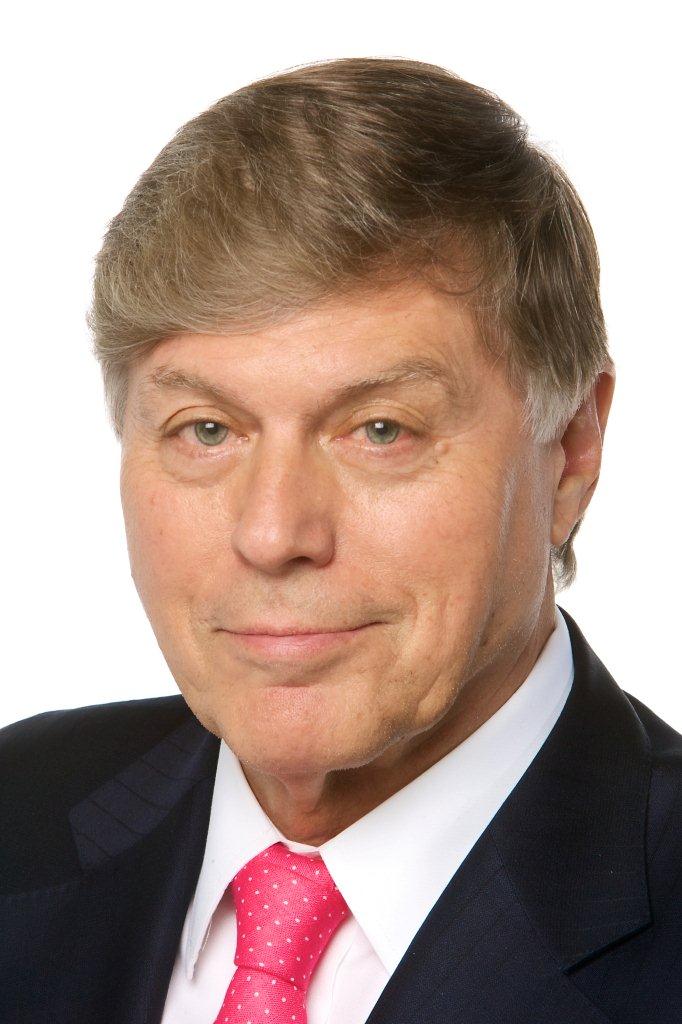 Gary Petty | gpetty@nptc.org | Private Fleet Editor for FleetOwner Magazine
Gary Petty has more than 30 years of experience as CEO of national trade associations in the trucking industry. He has been the president and CEO of the National Private Truck Council since 2001.

"My expectations of the conference are exceeded every year." —Tim Eckhardt, chair of NPTC's Safety Committee
THE NATIONAL SAFETY Conference 2022 returns to the Omni Orlando Resort at ChampionsGate in Florida, as the National Private Truck Council's annual gathering on private fleet safety best practices and policies. This is a banner year in safety for private fleets.
According to the NPTC 2022 Annual Benchmarking Survey Report, which will be published on Aug. 1, private fleets have the best U.S. Department of Transportation-recordable accident rate (0.44 per million miles) since 2011 and the second-best rate in almost two decades.
This extraordinary safety performance is three times better than the trucking industry overall as measured by data collected by the Federal Motor Carrier Safety Administration and highly correlates to generally higher safety standards, use of active safety technologies, and the management best practices of private fleets.
The core purpose of the conference is to provide attendees with state-of-industry management resources, new ideas, upgraded operational practices, and a unique business network of contacts to help private fleets build strong safety cultures within their companies.
Assisted by the recommendations of the council's safety committee, the program features a series of general session keynote presentations, networking breakouts, and safety-in-the-round discussions led by a faculty of some of the private fleet industry's leading practitioner experts.
"This is a pretty intense two-day experience. I've been coming to the safety conference for years and always take away a wide range of insights and new ideas which I can put in practice from day one when I return to work. Like a lot of repeat attendees, this explains why I come back year after year," said Chuck Amen, CTP, chair of NPTC's board of directors and fleet operations manager at Hillyard Inc.
"My expectations of the conference are exceeded every year. It's just a great venue to learn and connect with safety experts who bring the latest and best information to the show," said Tim Eckhardt, CTP, chair of NPTC's Safety Committee, director of safety for Dot Foods/Dot Transportation, and winner of the 2022 NPTC Private Fleet Safety Professional of the Year award.
Topics that will be presented at the conference include:
How COVID-19 has permanently changed safety best practices for many companies.
Mitigating shipper liability in an age of extreme predatory litigation against trucking operations.
Roundtable discussions on screening, hiring, and retaining safer drivers.
Best practices of driver training and distracted driving policies.
How to work successfully with third-party providers.
Designing an innovative safety incentive program.
Other breakout sessions will discuss:
The impact of higher driver pay, increased benefits, and improved "work style" conditions to safety performance.
Enhancing driver engagement using active safety technologies.
Dealing with the safety implications of equipment shortages.
Greater use of rental, used, and extended trade cycles.
Rick Schweitzer, NPTC's general counsel, will lead off the conference with his special monthly Washington Report update on the latest legislative and regulatory affairs affecting private fleet trucking, sponsored by Centerline Drivers LLC.
A much-anticipated highlight of the show, as has been the case for 11 years, is the NPTC National Driver All-Stars Recognition ceremony on Sept. 8,which will be sponsored by International Truck/Navistar. Nearly two dozen winning drivers from NPTC member companies will be honored for their exceptional performance in safety, regulatory compliance, and customer service.
Scheduled for Sept. 7-9, the conference is expected to draw more than 300 private fleet safety professionals, including more than three dozen exhibitors, from a spectrum of fleet practitioners and supplier/vendors. Upgrading the conference to a premium-level business meeting venue in Florida and expanding the program schedule to two full days has proven to be a winning formula since initiated in 2019.
The program promises to deliver the latest and most innovative insights, resources, and leading safety management practices that will help take safety performance to even higher levels. For more information, go to www.nptc.org.