Superstars of Truck Driving
Each month NPTC President and CEO Gary Petty writes a column in Fleet Owner magazine that focuses on the individuals, companies, best practices, and resources that make private trucking the force that it is in the American economy. Reaching more than 100,000 subscribers, three-quarters of whom are private fleet professionals, this column provides an excellent forum to communicate the value of the private fleet. Click here to view the archive.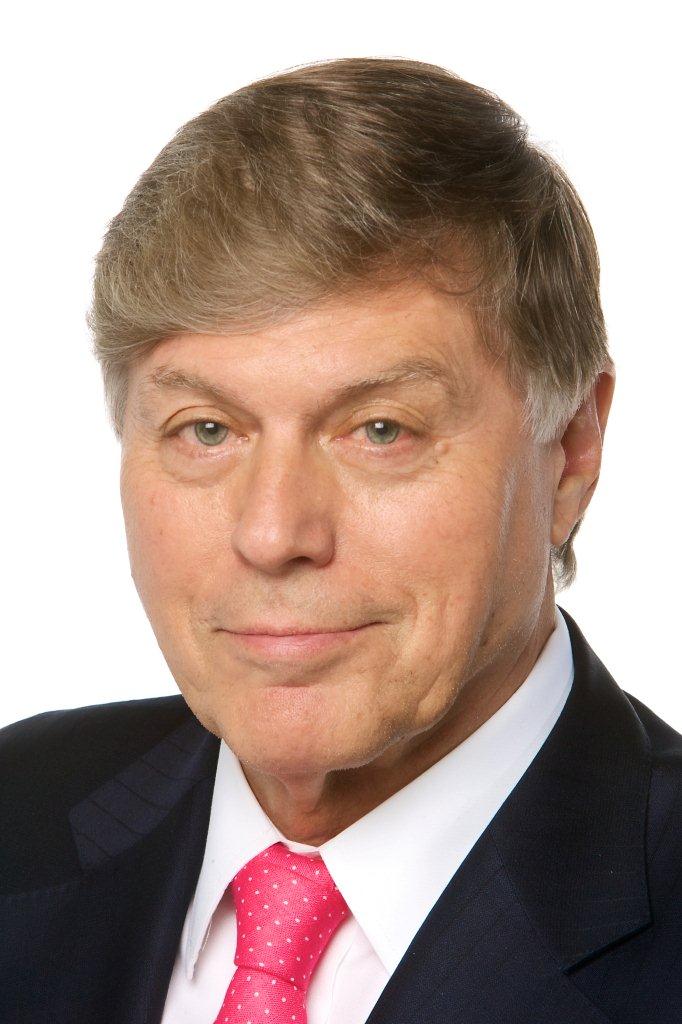 Gary Petty | gpetty@nptc.org | Private Fleet Editor for FleetOwner Magazine
Gary Petty has more than 30 years of experience as CEO of national trade associations in the trucking industry. He has been the president and CEO of the National Private Truck Council since 2001.

Since the 1980s, NPTC has honored 140 drivers representing a broad spectrum of the nation's top private truck fleets.
A good drivers must work harder every day to be safe. The National Private Truck Council Driver Hall of Fame program, sponsored by International Truck/NEXT eMobility Solutions, annually honors the private fleet industry's top four drivers at a special induction ceremony at the council's Annual Education Management Conference and Exhibition.
To qualify for Hall of Fame consideration, a driver must have a minimum of 3 million miles, 20 years, or 50,000 hours of consecutive driving without a preventable accident. All eligible drivers are awarded a certificate of achievement for meeting the threshold qualifications.
Since the program began in the 1980s, NPTC has honored 140 drivers representing a broad spectrum of the nation's top private truck fleets. Hall of Fame winners set the best standard by which to measure driver performance.
Exemplifying this standard is a former Driver Hall of Famer, Larry Allen of ADM Trucking, who is now retired. Honored in 2011, Allen racked up one of the most impressive safety driving records ever achieved by a commercial truck driver in the U.S.: 43 years as a professional driver, 5.5 million miles without a chargeable accident, and no moving violations.
"I try to have a good attitude, good driving habits every day, and present myself as a professional representative for my company," Allen said when he received his award. "Customers count on me to be on time for each load, every day, and show up well-dressed, with a cheerful smile and polite manner."
Allen was a rare breed that is still around in the industry. "Truck driving gets tougher each year, given worsening conditions on the road. A good driver must work harder every year to find margins of safety."
More than a decade on, NPTC's 2022 winners continue this tradition of excellence. Patrick Fay of Core-Mark International started his career in 1983 and has racked up 2.2 million miles in the intervening 39 years. Fay began his career with Carver Trucking hauling grain, then joined Gene Dischler, where he hauled livestock, seed, and grain. In 1998, he went to work for Farner-Bocken (now Core-Mark International).
Fay typically drives up to 400 miles per day, which can last anywhere from eight to 10 hours depending on his destination and any backhaul he may pick up. Recognized as an NPTC/International Truck National Driver All-Star in 2019, he was honored the same year as an NPTC Hall of Fame runner-up.
Wayne Hayes of AutoZone Inc. has driven 4.1 million miles in a career that spanned 38 years. He began driving for Turner Dairy Co. hauling milk and ice cream. In 1994, he joined AutoZone, where he has achieved 3.1 million miles hauling auto parts to company stores without ever having a preventable collision, safety violation, or speeding ticket. Wayne works 14 hours daily, puts in a 70-hour week, and drives an average of 425 miles per day and 2,200 per week.
Billy Ray Nester of Unifi Manufacturing has 49 years behind the wheel and 3.8 million miles without a preventable accident. He started his career at age 16 working for his father's trucking company, driving dump trucks hauling gravel in sup-port of the family septic tank business. He later hauled show cars and racing products in support of NASCAR.
Nester has driven for Unifi since 1999, works between 50 and 55 hours per week, 10 to 12 hours per day, and runs around 1,800 miles per week hauling shipments between company plants in four states. In 2020, he was honored as Driver of the Year by the North Carolina Trucking Association.
Jeffrey Putskey of Brakebush Transportation was born into the trucking business and began his career working around the yard at a company where his dad drove trucks. In 1993, he joined Brakebush and started hauling finished chicken products. In his total of 39 years behind the wheel, Putskey has generated 4.3 million miles without an accident or moving violation.
Recognized as an NPTC/International Truck National Driver All-Star in 2021, Putskey also has been honored by the Wisconsin Motor Carriers Association as Driver of the Month and State of Wisconsin Presidents Safe Driving Club for 22 years of safe driving.
Congratulations to Pat, Wayne, Billy Ray, and Jeff as Driver Hall of Fame winners for 2022!

(left to right) Driver Hall of Fame winners Billy Ray Nester, Patrick Fay, Wayne Hayes, and Jeffrey Putskey Photo: NPTC