Each month NPTC President and CEO Gary Petty writes a column in Fleet Owner magazine that focuses on the individuals, companies, best practices, and resources that make private trucking the force that it is in the American economy. Reaching more than 100,000 subscribers, three-quarters of whom are private fleet professionals, this column provides an excellent forum to communicate the value of the private fleet. Click here to view the archive.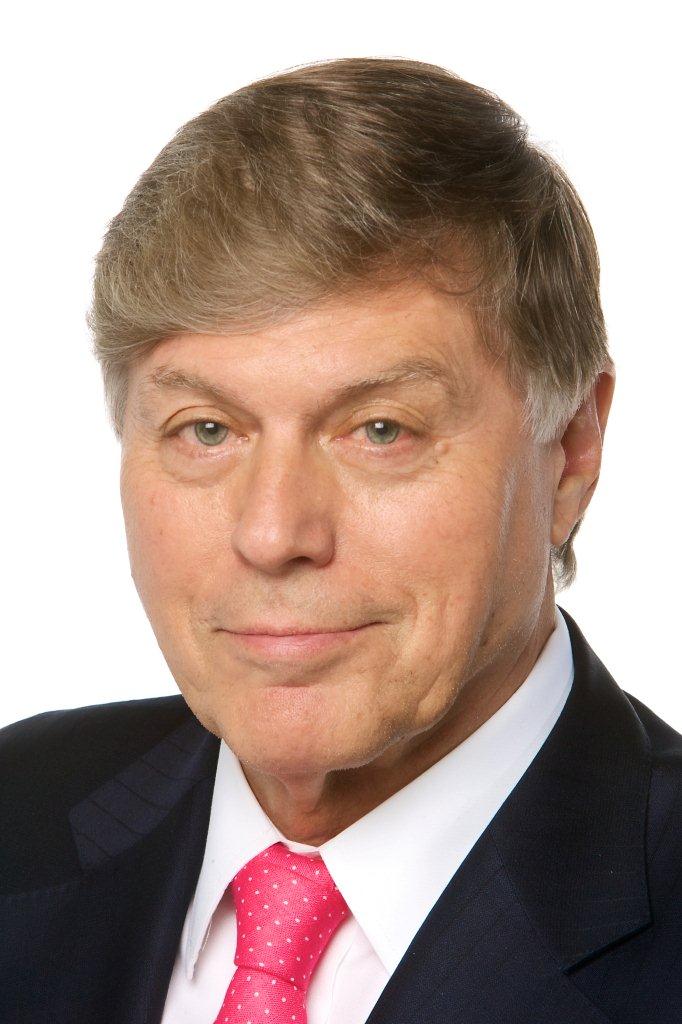 Gary Petty | gpetty@nptc.org | Private Fleet Editor for FleetOwner Magazine
Gary Petty has more than 30 years of experience as CEO of national trade associations in the trucking industry. He has been the president and CEO of the National Private Truck Council since 2001.

Company owners are forward thinking with an eye toward growth as a primary goal.
Established in 1952 in Altoona, Pa., Sheetz Inc. is one of America's fastest growing family-owned and -operated convenience store chains with 20,000 employees. The company operates more than 600 locations throughout Pennsylvania, Virginia, Maryland, Ohio, West Virginia, and North Carolina. Sheetz provides an award-winning menu of M*T*O sandwiches and salads, which are purchased through touchscreen order points.
All Sheetz convenience stores are open 24 hours a day, 365 days a year.
Since 1993, CLI Transport has been the private fleet petroleum carrier dedicated to Sheetz. CLI runs 19 locations across the six-state operating footprint of Sheetz and deploys over 150 tractors and trailers. The company's 400-plus employees drive some 21 million miles and deliver more than 1.8 billion gallons of petroleum annually to all Sheetz store locations. CLI Transport has been recognized for its outstanding safety record and is a four-time winner of the ATA President's Trophy Award.
Inside store "touch-free" food items and other products are distributed by Sheetz Distribution Services, which operates another company private fleet. This consists of some 77 tractor-trailer reefers and 67 delivery vans with 150 CDL drivers and 69 non-CDL drivers.
Jeffrey Eisaman, CTP, regional manager of transportation, joined CLI Transport/Sheetz Inc. eight years ago and was named to his current position last year. Prior to that, Jeff served as an operations manager for Schneider National Carriers for 14 years. He is a U.S. Army veteran and a retired deputy game warden with the Pennsylvania Game Commission. He earned his Certified Transportation Professional designation last year.
Eisaman was raised in Fulton County, a small community in South Central Pennsylvania. His father retired as a career Pennsylvania state trooper, and his mother is a retired registered nurse. After graduating from high school in 1990, Eisaman enrolled in Indiana University of Pennsylvania on an ROTC scholarship, graduated in 1994, and was commissioned a second lieutenant in the U.S. Army Signal Corps.
He served on active duty in the Army for four years stationed at Fort Gordon, Ga.; Fort Meade, Md.; and the Pentagon. Afterwards, he worked full-time in his civilian job while also serving another four years in the Army Reserve. "I transitioned from taking care of soldiers to taking care of drivers," Eisaman said.
Having experience in both the for-hire side of trucking and private fleets is a plus in dealing with drivers. "At many large for-hire truckload carriers with 90% plus annual turnover, the driver is basically a number," Eisaman said.
"Coming into the private fleet world, the driver is the differentiating factor to get quality performance. This typically means having one customer (the parent company) and a focus on 'white glove' customer service with flexibility of capacity on demand," he continued. "At Sheetz, we get to know the drivers very well. We treat them as professionals, and they stick with us. This helps explain why our annual turnover of drivers is under 5%, including retirements."
Eisaman said a big challenge for the private fleet is building capacity to meet rapid company growth expected over the next decade. "Gas sales were generally down for most of 2020 but are expected to rise significantly in 2021 and beyond. We are opening our ninth full-service terminal in 2021," he said.
Being part of NPTC is of major importance. "In anticipation of our growth, we are taking a new look at how we spec equipment. I gained a great deal of insight by attending the Private Fleet Management Institute last year. I now have a growing network of NPTC members, mostly all CTPs, who I can call on and get feedback on a variety of issues," Eisaman said.
"The NPTC Benchmarking Report is especially important for us. It helps us see how our fleet stacks up against national norms and peer-like companies within the membership," he explained. "Although Sheetz has been an NPTC member for many years, we feel it's important to send our fleet managers each year through NPTC programs like the Institute, CTP program, and Annual Conference."
Eisaman said his company owners are forward thinking with an eye toward "using the Sheetz company performance of today as the launching pad for even better performance tomorrow." In other words, continuous improvement is a primary goal. "Our engagement with NPTC and the ROI we receive are part of this model," he said.