Each month NPTC President and CEO Gary Petty writes a column in Fleet Owner magazine that focuses on the individuals, companies, best practices, and resources that make private trucking the force that it is in the American economy. Reaching more than 100,000 subscribers, three-quarters of whom are private fleet professionals, this column provides an excellent forum to communicate the value of the private fleet. Click here to view the archive.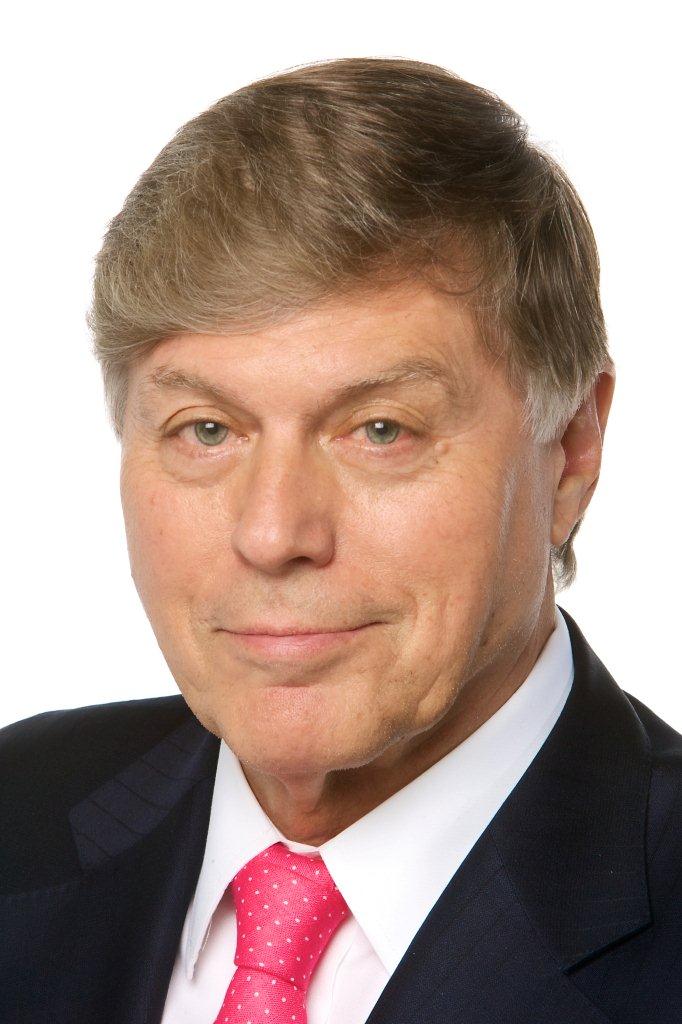 Gary Petty | gpetty@nptc.org | Private Fleet Editor for FleetOwner Magazine
Gary Petty has more than 30 years of experience as CEO of national trade associations in the trucking industry. He has been the president and CEO of the National Private Truck Council since 2001.

Enhancing the driver experience through greater engagement and technology
"As I learned from participation as a member in NPTC over many years, safety cultures take time to build and are never complete," said Scott Roberts, Certified Transportation Professional and former private fleet safety expert. For the past eight years, Roberts has served as director of safety, compliance, and risk management for Daryl Flood Relocation & Logistics, a leading agent for May-flower Transit.
In 2020, the company reached a huge goal and milestone by winning the UniGroup (May-flower/United) top safety award for 1-million to 3-million mile fleets and set numerous records in the process. "I wanted to share this and thank the NPTC for helping give me the tools to put our company on the journey of this achievement," Roberts said.
Founded in 1982, Daryl Flood Relocation & Logistics is one of the best diversified transportation businesses in the U.S. The company does about 40% of its business as a household goods moving agent of Mayflower with an historically good safety record and low crash rate. But in 2013, the company's accident frequency grew, with a few crashes being very significant.
In quick response, owner Daryl Flood made safety a top growth priority, and a new safety culture was born. Roberts was brought on in 2013 with a mandate to meet the highest safety standards possible over the long haul. He began with basic improvements: constant communication, accountability, and better teamwork between management and drivers. A performance turnaround began with results in the first year.
At the beginning of 2014, the company's safety performance rating (SPR) under Mayflower's safety scoring program was only 18 points into "satisfactory—barely getting by." But by the end of the year, ratings improved 209%, and the company stepped up to a "five-star" rating, Mayflower's highest. Noncompliance fines against drivers were reduced by 50%, and CSA scores continued to improve.
Over the next four years, Daryl Flood's SPR score with Mayflower continued to improve in the range of 7,000 to 8,000 (UniGroup's average is 5,500). In 2020, the company hit a home run with an SPR score that increased to 20,000, earning the Daryl Flood team UniGroup's top safety award. By the end of the first quarter this year, safety performance has already reached an astounding score of 24,000! What changes made this possible?
"First, the foundation of our safety culture is based on serving and good stewardship," Roberts explained. "As a safety team, our goal is that every interaction we have with a driver is a positive one, and we want them to be happy with our service and dignified in the process.
"We set goals with the drivers and developed a strong incentive program," Roberts continued. "We piloted the use of cameras, which is optional, but with incentives to participate. Our annual recognition ceremony and awards program got much bigger."
Roberts initiated a monthly safety message via video to replace a standard safety newsletter. This new format was intended to make a more personal and direct link to drivers, to share safety information, industry news, success stories, and bring together the geographically scattered drivers in raising and reaching higher safety standards. The company hired a manager devoted to coaching the OTR fleet of owner-operators.
"Coaching helps enhance the driver experience," Roberts said. "We start each coaching session discussing what the driver is doing right. With our coach, drivers feel they have their own person. They feel more engaged to help each other, more motivated to be even safer drivers."
Use of in-cab cameras has had a major impact. Just 25% of drivers now use cameras; however, these are the drivers with the top safety scores. "There have been many exonerations of our drivers because of cameras," Roberts said. "By the end of 2021, all of our drivers will have outward-facing cameras."
What is the company's ROI beyond higher safety performance itself? Better hires and bottom-line savings. "We can elevate the standard and onboard better drivers. This raises the bar of safety from the start of onboarding a new hire."
Roberts said that with the company's self-insurance retention model and added-value safety improvements, "you are betting on yourself with better odds." "We are beating our 'loss pick' targets by hundreds of thousands of dollars every year. We can benchmark the significant savings of an exonerated accident," Roberts explained. "In the future, technology will penetrate our business even further, providing greater opportunities.
"Our insurance broker says we are 'best in class,' but we know lots of companies are getting better," he continued. "To stay at the top, we plan for better results every day."