Each month NPTC President and CEO Gary Petty writes a column in Fleet Owner magazine that focuses on the individuals, companies, best practices, and resources that make private trucking the force that it is in the American economy. Reaching more than 100,000 subscribers, three-quarters of whom are private fleet professionals, this column provides an excellent forum to communicate the value of the private fleet. Click here to view the archive.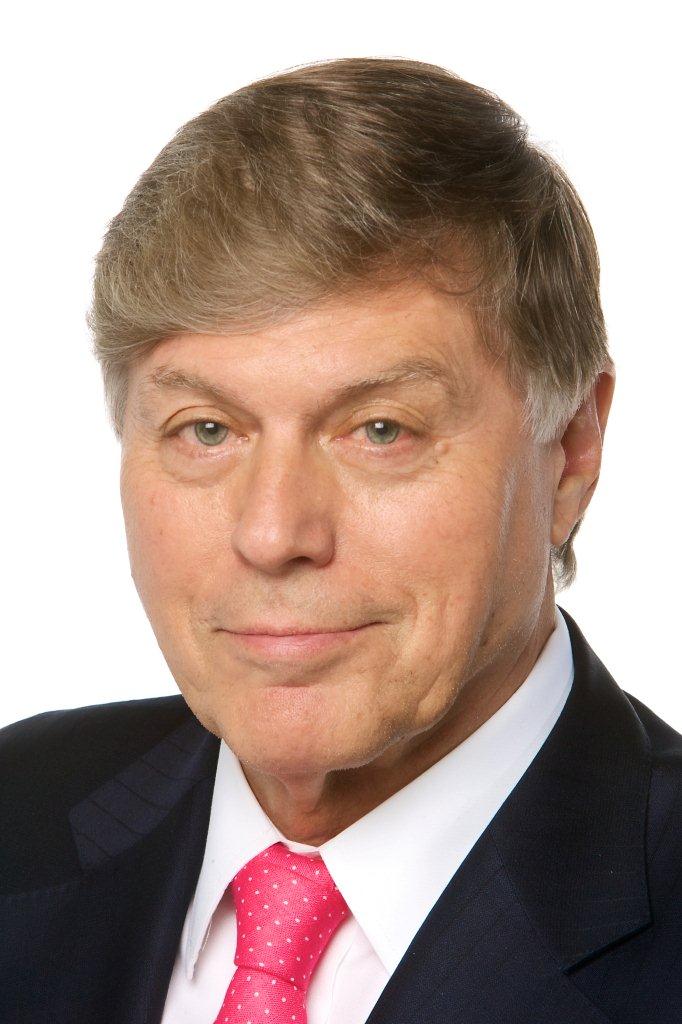 Gary Petty | gpetty@nptc.org | Private Fleet Editor for FleetOwner Magazine
Gary Petty has more than 30 years of experience as CEO of national trade associations in the trucking industry. He has been the president and CEO of the National Private Truck Council since 2001.

Eaton Steel's logistics services add value to quality products.
In 1953, former Ford Motor Co. metallurgist Albert Goodman and brother Ozzie founded Eaton Steel Bar Co. and began buying and selling steel, working on overturned crates in a rented warehouse. They grew the business as brokers and later added cold-drawn steel bars to the product lineup.
Today, with over 300 employees, 800,000 sq. ft. of indoor storage and manufacturing, and now part of an expanded group of
family businesses, Eaton remains privately owned. It operates as an integrated supplier of special bar quality steel offering more than 500 products, including hot-rolled and cold-drawn grades of products.
In anticipation of the tight capacity and driver shortage challenges, the company started Atlas Trucking Inc. in 1999 and Atlas Logistics Inc. in 2003, both located in Taylor, MI. Customers can use their own company trucks, 3PL, or outside carrier contractors, but most prefer to have Atlas manage their freight to guarantee the right products will be delivered in a timely fashion as required by the customer's schedule.
In addition to its private fleet, Atlas operates a sophisticated brokerage department and a truck repair center. A new Driver and Maintenance Center will open soon near the Atlas headquarters. About 75% of company transportation/logistics services are in steel and 25% in specialized cargo, trade shows, auto, building materials, and manufacturing.
"We deliver 1,800 loads a month and provide flatbed expedited service, which can take in multiple orders at, say, 3 p.m. and deliver up to 15 loads or more by noon the next day," said Jeff Bronson, senior director of transportation. "The typical delivery windows are 24 to 48 hours. This is a tremendous competitive advantage for Eaton Steel.
Bronson noted that the company tried—unsuccessfully—doing this with outside carriers. "Virtually no outside carriers could pull this off, even less so now with the dramatic surge in the steel bar market over the past year. Our business expects to grow 30 to 40% in the next two years," he explained.
The Atlas private fleet today consists of 116 company-owned tractors and 142 trailers (flatbed and Conestoga, including many tri, quad, six and eight multi-axle heavy haul units), and 119 drivers (company employee and independent owners). Atlas trucks handle 95% of the outbound shipments to manufacturing plants around the country and 40% of inbound shipments from steel mills, with the rest handled by asset-based carriers (40%) and brokerage (20%).
How will Atlas recruit people to meet the enormous growth of business? "Quality attracts quality," Bronson said. "We've hired a full-time driver recruiter, and many new workers come recommended by our employees. Atlas has a reputation as a highly desirable place to work.
"Our owners set high standards of accountability and delegate authority without micro-managing," he said. "They foster a culture of care and support for staff, even going so far as to build a $60,000 wellness center."
The company provides the latest in quality equipment, technology, and safety. Bronson said a new in-cab video camera system
that was installed in the spring "almost immediately paid for itself by documenting our driver's exoneration from an accident, saving the company millions in potential liability claims."
Drivers who join Atlas already have experience in hauling steel, but the company still requires each driver to go through special training in cargo securement at Eaton Steel. "There is a lot of skill needed to do this work," Bronson explained. "As many as 12 different sizes of steel can be on a single load. Our cargo securement meets the most exacting standards of the industry. Loading and unloading can take up to four to six hours of a driver's day."
Bronson said he looks for team members who handle conflict with emotional maturity. "It's a key skill because the work is demanding and stressful. We emphasize how important respect is in our culture in recognizing everyone has different talents," he said. "Our environment of high performance expectations may not suit everyone, but most Atlas team members think this is the best job of their lives."