Measuring Driver Performance
Each month NPTC President and CEO Gary Petty writes a column in Fleet Owner magazine that focuses on the individuals, companies, best practices, and resources that make private trucking the force that it is in the American economy. Reaching more than 100,000 subscribers, three-quarters of whom are private fleet professionals, this column provides an excellent forum to communicate the value of the private fleet. Click here to view the archive.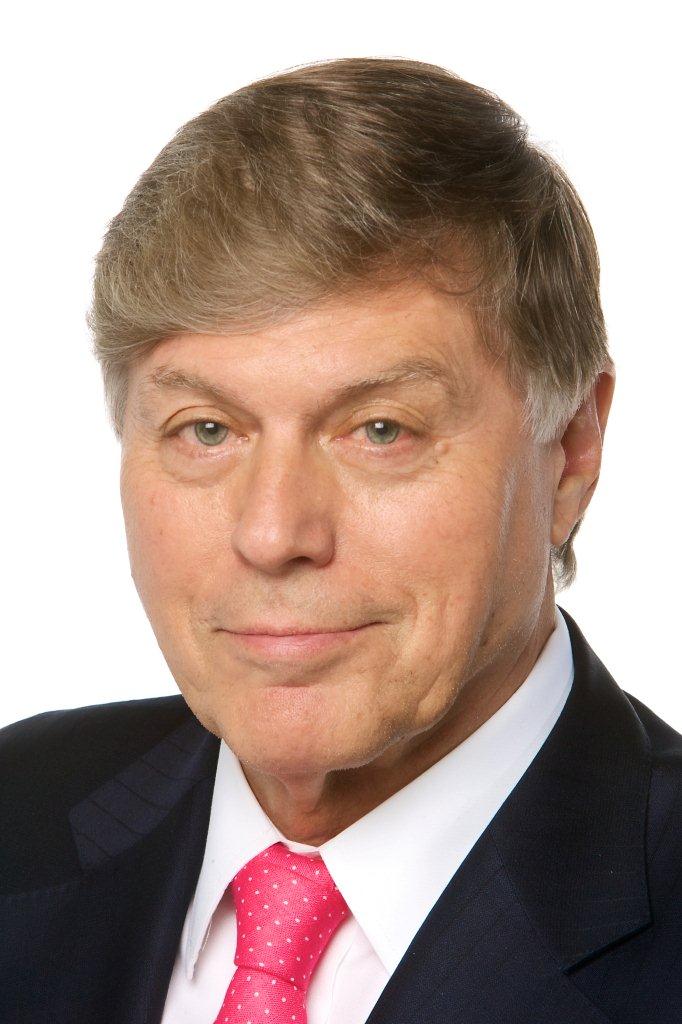 Gary Petty | gpetty@nptc.org | Private Fleet Editor for FleetOwner Magazine
Gary Petty has more than 30 years of experience as CEO of national trade associations in the trucking industry. He has been the president and CEO of the National Private Truck Council since 2001.

Core-Mark's balanced scorecard is industry leader.
From its humble beginnings in 1888 as Glaser Bros., a single storefront in San Francisco, Core-Mark International has grown into one of the largest distributors and marketers of consumer goods in North America. Today, Core-Mark is among the most valued marketers of fresh and broad-line supply solutions to the convenience retail industry, distributing fresh, chilled, and frozen merchandise to some 45,000 customer locations.
As a leader in convenience store delivery, the company is aided by a success- measured, performance-focused private fleet. Core-Mark has 30 distribution centers across North America serviced by 1,800 drivers, 1,200 tractors, 150 straight trucks, and 1,550 multi-temp trailers, including about 220 CNG tractors. Projections for 2018 show the private fleet will make 2.8 million deliveries, haul some 134 million cubes of product, and travel about 73 million miles.
Brian Johnston, CTP, serves as senior director of transportation, corporate operations. He earned his Certified Transportation Professional (CTP) credential in 2010 and was recently elected to serve as a member of the NPTC board of directors. He noted that the company's private fleet is "very strong", and the top executives "truly believe the private fleet is a competitive advantage."
To continuously improve this advantage, the company launched its innovative driver performance measurement and improvement program two years ago.
"Our scorecards are individual measurements and controls against benchmark and progress trends," Johnston said. "These include safety and compliance, service, cost, technology utilization, and behavioral key performance indicators. Examples include speed events, DQ/hours of service, on-time delivery, order accuracy, cost per delivery, cubes per stop/per hour, stops per route, idle time, and mpg.
"Ours is a data visualization tool that helps drivers reach goals by displaying measured progress toward a balanced set of objectives consistent with the company's strategic agenda," he continued.
Johnston said they select a small number of data items to monitor (a mix of financial and non-financial metrics), set a reference value for the data, and have the ability to make a corrective intervention. An example of this balanced scorecard approach is measuring mpg by mixing past and future performance.
"Lagging indicators that measure what has already happened include idle time, speeding, mpg, and safety. These are compared with leading indicators that measure what will/can happen, like mechanical specs and aerodynamics," he said.
Putting drivers on an mpg improvement track and slowing down truck speed has yielded a dramatic improvement in crash frequency, driver safety, and mpg results. Before using the scorecarding process, mpg averaged 10-15% lower than today. One component of this improvement came from the implementation of a fleetwide governed maximum speed of 63 mpg.
Scorecard performance at Core-Mark has continuously gotten better across the board. Idle time has improved, DOT violations per driver have lowered, overall DOT compliance has risen, and incidents of speeding have been reduced. CSA scores have gotten better as well, aided by internal CSA Mock Audits.
Very slight improvements can make a huge impact. "The fleet improved the average mpg from 6.0 to 6.1. This one-tenth of 1 mpg translates into a lower fuel (diesel and CNG) bill cost for the year of close to $580,000," Johnston said.
The reportable injury ratio metric has seen significant improvements in all divisions in 2018 compared to 2017. OSHA incidents, lost time incidents, and lost workdays have all improved since scorecarding began.
"This is like the official scorecard in professional golf," concluded Johnston. "Arnold Palmer helped win the 1960 Masters Tournament, scoring birdies on the last two holes, by studying his scorecard for the best path to victory. He used his scorecard to make changes that resulted in making his future performance better.
"We challenge our professional drivers to see scorecarding the same way. If they can 'beat par', they will perform a more safe, timely and accurate delivery every time."