Each month NPTC President and CEO Gary Petty writes a column in Fleet Owner magazine that focuses on the individuals, companies, best practices, and resources that make private trucking the force that it is in the American economy. Reaching more than 100,000 subscribers, three-quarters of whom are private fleet professionals, this column provides an excellent forum to communicate the value of the private fleet. Click here to view the archive.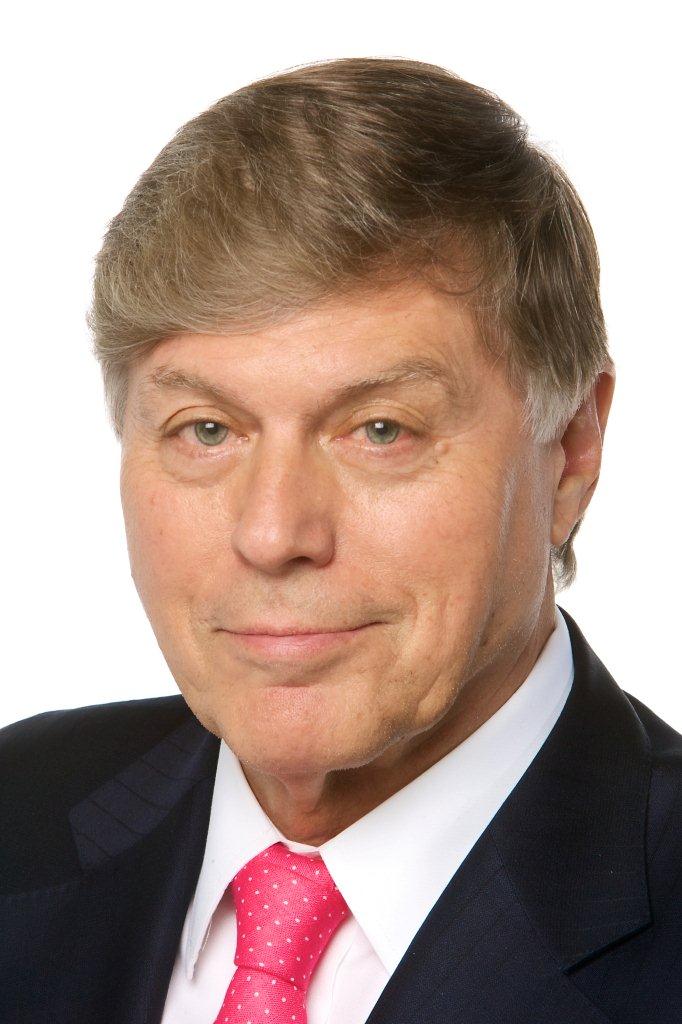 Gary Petty | gpetty@nptc.org | Private Fleet Editor for FleetOwner Magazine
Gary Petty has more than 30 years of experience as CEO of national trade associations in the trucking industry. He has been the president and CEO of the National Private Truck Council since 2001.

Since COVID, Deseret has begun to transition from an OTR to a regional operation and a hub-and-spoke system.
STEVEN ROBERTS, CTP, is a 22-year employee and fleet manager of Deseret Transportation, the private fleet of the Church of Jesus Christ of Latter-day Saints. The word "deseret" means honeybee in the Book of Mormon—a symbol of industry. Roberts is a board member-elect of the National Private Truck Council board of directors, a faculty member of the Private Fleet Management Institute, and frequent speaker at the NPTC Annual Conference and Exhibition and National Safety Conference.
Deseret's fleet consists of 17 staff, including maintenance shop personnel and 41 drivers. "Our trucks kept moving during COVID," Roberts said. "Demand was high, but we didn't change any routes. Fortunately, we didn't have a case of COVID in our group until November 2022."
Since COVID, the company has begun to transition from an OTR to a regional operation and a "hub-and-spoke" system.
"It's easier for us to find local drivers compared with long-haul operators that are much harder to recruit. We now give our drivers more home-time during the week and more weekends at home with their families," he said. "We don't drive at all on Sundays. All drivers are members of the church and spiritually aligned with our welfare mission to assist people in need which the fleet helps fulfill."
Most products and goods distributed by the fleet are produced by the church, which owns a flour mill, canneries, ranches, orchards, processing plants, warehouses grain elevators, and farms. The focus is on mostly staples like fruits, vegetables, grains, turkeys, beef, and milk. Items not produced include chickens, cooking oil, tuna fish, toothbrushes, razor blades, and similar items, which are outsourced.
"The fleet manages only a small number (250) of SKUs," Roberts said, "but the inventory is selectively focused on years of need, not days and weeks. During the COVID crisis, we did not run out of toilet paper. The fleet does not have for hire authority and handles 85% of the church's freight. Some 10% to 15% of loads are outsourced."
Deliveries are sent to the church's "bishop storehouses" (similar to local food banks) at locations across 45 states. The storehouses are run by member volunteers. Food, clothing, and household supplies are provided to church members and others in need.
"Distribution has increased substantially to charitable organizations, like food banks and community centers, servicing at-risk people in need," Roberts explained. "We are doing biweekly shipments to indigenous communities in South Dakota. They don't have access to regular grocery stores and do most of the shopping at convenience stores."
The church's distribution system prepares for emergency needs like disaster relief from major weather events. Roberts explained that the management group of Deseret Transportation had a "vision adjustment" in recent years to make the fleet's priority focused on hard-to-handle or hard-to-broker freight, or freight with special handling requirements or tight windows. "We have the capability to respond within hours with disaster relief," he said.
In 2015, Roberts started attending the NPTC Annual Conference and Exhibition and National Safety Conference. In 2020, he participated in the Private Fleet Management Institute (PFMI) and sat for the Certified Transportation Professional (CTP) exam. Three weeks later, everything shut down because of COVID.
"The council is a great resource for me to meet other fleet managers and gain a better handle on the private fleet business," Roberts said. "The benchmarking report is an especially valuable part of NPTC services. It gives us a deep dive into our own operation as compared with other fleets."
"The CTP program has given me a breadth of knowledge that has been extremely helpful in managing our fleet. Going through the CTP training was like being back in school," he said. "It made me stretch and apply different tools from the core disciplines. The experience made me think about how all the issues are related. CTP was a great time in my career."
"I would gladly go through the PFMI and CTP programs again."

Photo: Deseret Transportation