Top drivers for private fleets
Each month NPTC President and CEO Gary Petty writes a column in Fleet Owner magazine that focuses on the individuals, companies, best practices, and resources that make private trucking the force that it is in the American economy. Reaching more than 100,000 subscribers, three-quarters of whom are private fleet professionals, this column provides an excellent forum to communicate the value of the private fleet. Click here to view the archive.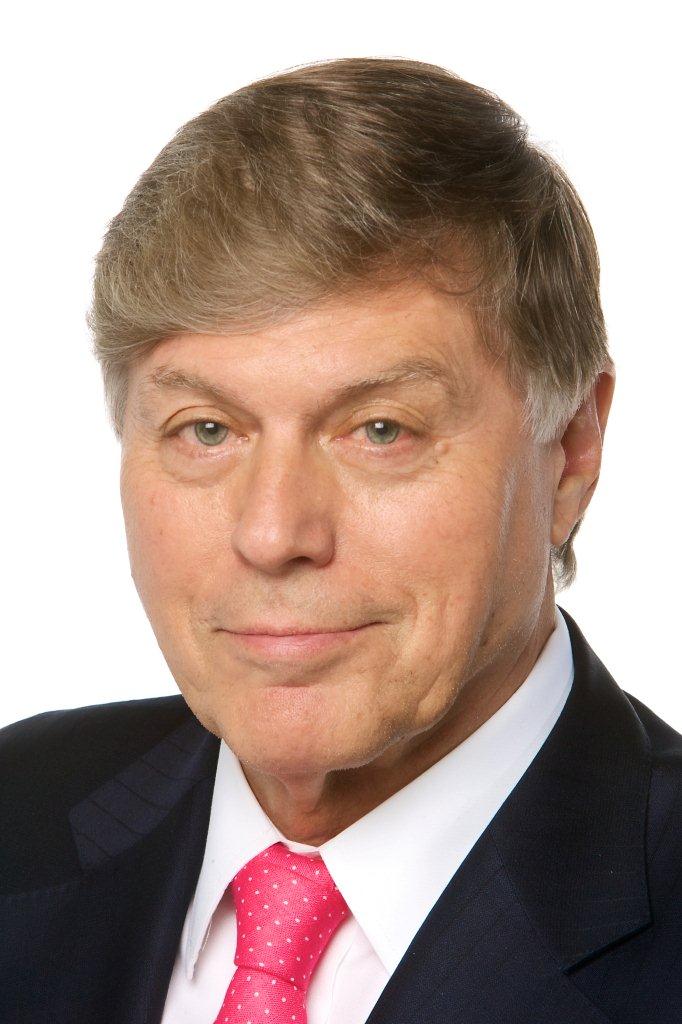 Gary Petty | gpetty@nptc.org | Private Fleet Editor for FleetOwner Magazine
Gary Petty has more than 30 years of experience as CEO of national trade associations in the trucking industry. He has been the president and CEO of the National Private Truck Council since 2001.

FOR MORE THAN 40 YEARS, the National Private Truck Council has hosted a Driver Hall of Fame program, now sponsored by International Truck, which honors four drivers each year from the private fleet industry. This recognition is held at a special induction ceremony during the council's Annual Education Management Conference and Exhibition.
To qualify for the Hall of Fame competition, a driver must have a minimum of 3 million miles, 20 years, or 50,000 hours of consecutive driving experience without a preventable accident. Nearly 150 drivers have been inducted into the Driver Hall of Fame since the program began. The 2023 inductees are among the best drivers on the road today.
 Claude Cook of Shaw Industries
Cook started driving in 1979 and has been with Shaw for 38 years. He learned to drive at Watts Dairy Farm driving a single-axle tractor pulling soybeans in a grain trailer. While at Watts, he obtained his chauffeur's license. Cook started driving for Shaw as an interplant driver moving raw and finished goods between various Shaw plants. He works 11 hours per day, four days a week, and operates in north Georgia. He also is a driver trainer for Shaw helping train other drivers in promoting safety and defensive driving best practices.
"What makes me feel good is helping others, ending the day knowing I put in a good day's work, and going home to my family," Cook said. "I walk three times a week and try to eat healthy. Shaw keeps defensive driving at the forefront. In today's world, that means having a lot of patience. Being courteous can have a lasting impression. Maybe I played a part in making someone's day a little better. That's what it's all about."
 Ronald Mahar of Walgreen Oshkosh Inc., assigned by CPC Logistics.
He has held this position for 33 of his total 54 years of driving. Mahar learned to drive on his family farm operating old farm tractors. During his service in the U.S. Army, he trained as a mechanic and drove all types of equipment, including lowboys and flatbeds. At Walgreens, he pulls doubles and 48- to 53-ft. trailers. He drives eight to 10 hours a day covering up to 2,300 miles a week and mentors new drivers who are brought on as doubles drivers. During his career, Mahar has earned driver of the month, driver of the year, and 2 million- mile and 3 million-mile awards.
"I maintain my wellness as a driver by getting lots of sleep and staying well rested as much as possible. I eat right and try to walk around the truck when I stop to stay active and moving. I pay attention to everyone when I'm driving, keep my eyes moving, and try to play the license plate game to keep my eyes alert. My truck is a little bigger than everyone else on the road, so I must make sure I have more room because it takes me more time in my movements."
William Steele of Unifi Manufacturing Inc.
Steele has 18 years of driving experience with his company out of a 42-year career as a professional driver. He works 50 hours a week and drives 300 to 400 miles per day throughout North Carolina and Virginia, hauling textiles and general commodities. Steele has won 17 years of Unifi Safe Driving Awards and was named driver of the month by the North Carolina Trucking Association. For several years, he competed in North Carolina Truck Driving Championships.
"I have strived to be a safe driver during my career," Steele said. "My goal is to be the safest driver that I can be. Having a good attitude is one of the essential parts of being safe. I have trained several drivers and try to lead by example in helping them understand how important it is to maintain proper following distance and never get in a hurry."
 Christopher Nelson of Baxter Healthcare
Nelson has been with his company for 44 years, 35 as a driver. He maneuvers a 26-ft. box truck in city and rural areas utilizing a liftgate and manual dolly to complete daily and overnight routes. He delivers life-sustaining medical supplies to patients' residences. Routes include loads that can range from 6,000 lb. up to 15,000 lb. He estimated that he has delivered more than 40 million lb. of product to patients over the years.
Nelson leads by example on training of new hires. He is the company's inclement weather safety champion, and he promotes loading of trucks to ensure safe weight and load distribution.
"I have a spotless driving record that I believe is due to being alert and ready for anything that can happen on the road. I constantly scan the road, check mirrors, maintain proper speed, always adjusting for conditions. I extend this behavior to my home dialysis patients that I deliver to. I have never had a customer complaint in my career. I treat home patients with professionalism, courtesy, and compassion."
Congratulations to these four professionals as the NPTC/International Truck Driver Hall of Fame winners of 2023.

NPTC Driver Hall of Fame inductees are (from left) Claude Cook, Shaw Industries Group Inc.; Christopher Nelson, Baxter Healthcare Corp.; Ronald Mahar, Walgreen Oshkosh Inc., assigned by CPC Logistics Inc.; and William Steele, Unifi Manufacturing Inc. | Photo: NPTC