Each month NPTC President and CEO Gary Petty writes a column in Fleet Owner magazine that focuses on the individuals, companies, best practices, and resources that make private trucking the force that it is in the American economy. Reaching more than 100,000 subscribers, three-quarters of whom are private fleet professionals, this column provides an excellent forum to communicate the value of the private fleet. Click here to view the archive.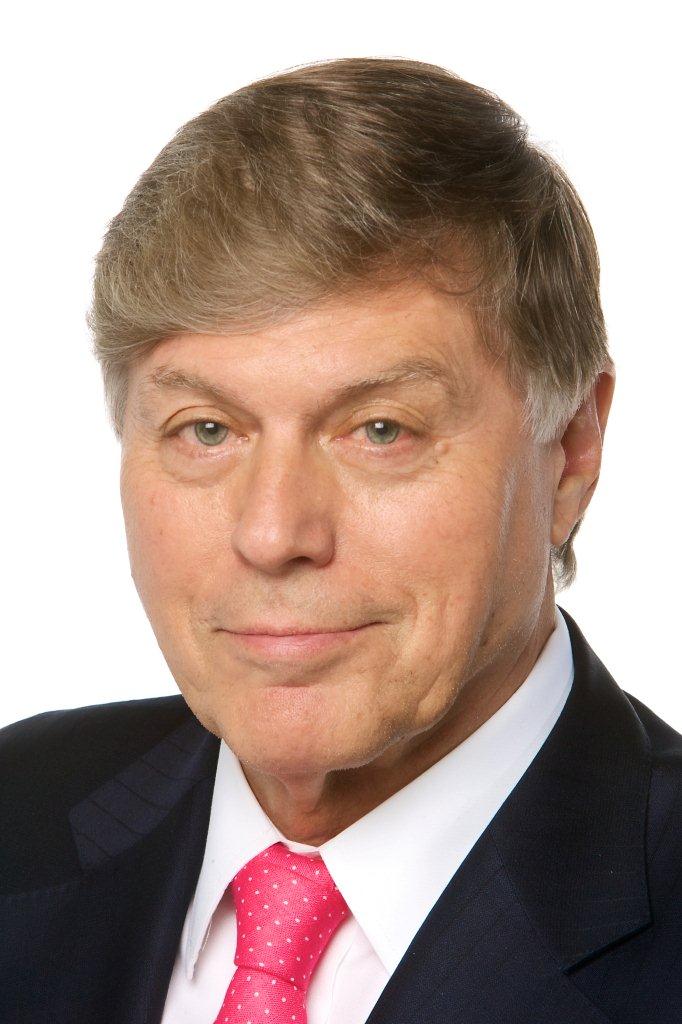 Gary Petty | gpetty@nptc.org | Private Fleet Editor for FleetOwner Magazine
Gary Petty has more than 30 years of experience as CEO of national trade associations in the trucking industry. He has been the president and CEO of the National Private Truck Council since 2001.

NPTC's benchmarking study showcases private fleet importance.
The 2018 NPTC Benchmarking Survey Report, published and distributed to Council members on August 1, comes at an extraordinary time in the history of supply chain logistics as reliable truck capacity is becoming a more "at risk" factor to achieve corporate success.
Exceptionally strong demand for trucking services by manufacturers, retailers, and distributors is outstripping the supply of trucks and available drivers in many markets, especially at peak seasons.
Skyrocketing for-hire carrier rates, shrinking capacity, and continuing driver scarcity will worsen through next year and beyond. Freight volume will rise significantly, and shipping costs are likely to grow at double-digit levels.
Meanwhile, in virtually all markets, freight sits on docks, shipments are delayed, and actual or potential business is lost because of a lack of drivers. This represents a serious threat to the country's future economic growth.
In the vulnerable market this shortage creates, private fleets are getting more attention in a positive way from upper management. Companies are discovering that private fleets are a huge competitive advantage, and the case for their justification has never been stronger. More investment is focused on transportation.
Many are aggressively trying to hire more employee drivers, full-service leased drivers, or even independent contractors. Some are adding capacity through acquisitions of smaller for-hire trucking companies while also shifting backhaul capacity to move more in-house company freight on the private fleet. A major publicly traded retail chain is now in the process of bringing back its private fleet after outsourcing all transportation.
NPTC's Benchmarking Survey Report of best practices and key operating metrics helps showcase the private fleet as an essential core importance. As this year's report once again demonstrates, the private fleet typically provides superior customer service, driver dependability, cost containment, and—perhaps greatest of all—exceptional safety performance as compared to outside carriers.
Findings from this year's study show that nine out of 10 companies (92%) describe customer service as the overriding purpose for having a private fleet. Cost, capacity, and control are cited as well as interrelated reasons. A majority (52%) say safety is an important part of the customer service value.
A majority benchmark the private fleet to for-hire carriers; 78% use fleet graphics; 84% have some or many types of "green" initiatives; and 52% leased their Class 8 equipment versus 48%, which own. About 78% have for-hire authority, and 68% use slip seating.
For all companies, drivers are the number one challenge. But private fleets are uniquely stable and dependable long term compared with the rest of the industry. According to this year's study, private fleet drivers have a 15.4% annual turnover rate and stay with their companies just under 10 years on average.
This factor sets the private fleet apart from competitors. Private fleet driver pay averages an annual $67,869 (plus 27% for benefits), the highest in the industry. By comparison, the annual driver turnover rate of for-hire carriers has skyrocketed this year to a whopping 94%. OTR truckload driver pay, while rising, still remains on average significantly lower than that of private fleets.
Safety is another major competitive advantage. Private fleets continue to report the highest safety performance in the industry. Fleets in this year's study have a DOT recordable crash rate of just 0.49 crashes per million miles, a slight decrease from last year's 0.61 accidents per million miles. Most significantly, this crash rate is roughly three times better than the industry average, according to the Federal Motor Carrier Safety Administration.
As has been the case for many years in previous studies, the 2018 Benchmarking Survey Report concludes the outlook for the foreseeable future remains solidly optimistic. A majority of private fleets (70%) plan to add equipment and haul more freight within the next five years while continuing to provide—against the head winds of an increasingly unstable, costly labor environment—an ever-more valuable choice for corporate transportation.