Each month NPTC President and CEO Gary Petty writes a column in Fleet Owner magazine that focuses on the individuals, companies, best practices, and resources that make private trucking the force that it is in the American economy. Reaching more than 100,000 subscribers, three-quarters of whom are private fleet professionals, this column provides an excellent forum to communicate the value of the private fleet. Click here to view the archive.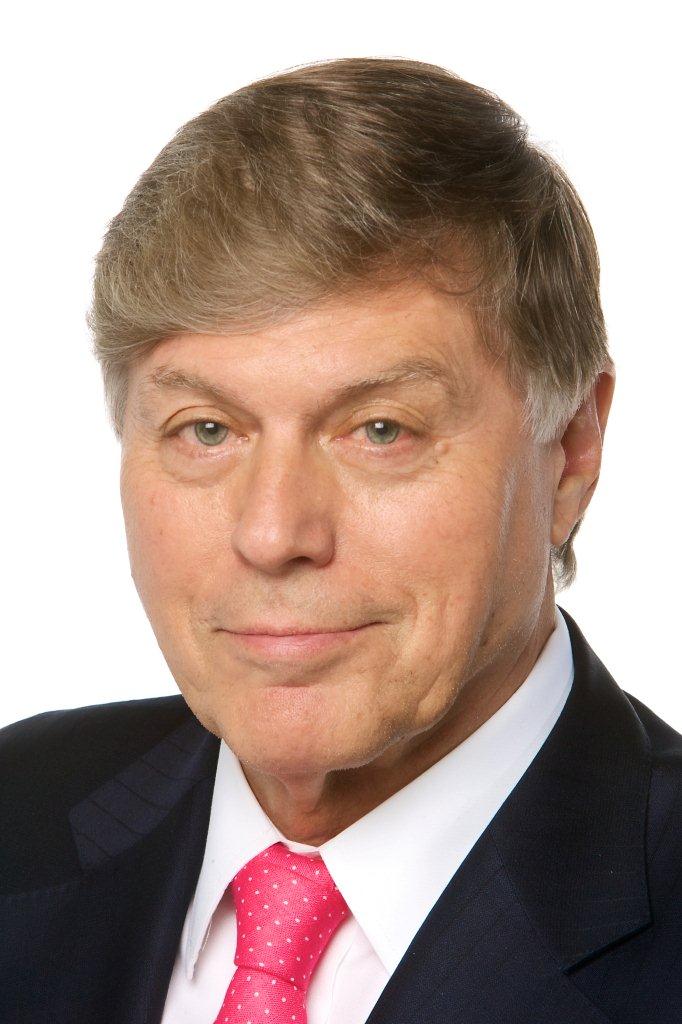 Gary Petty | gpetty@nptc.org | Private Fleet Editor for FleetOwner Magazine
Gary Petty has more than 30 years of experience as CEO of national trade associations in the trucking industry. He has been the president and CEO of the National Private Truck Council since 2001.

National Safety Conference maps best practice standards.
NPTC's National Safety Conference, scheduled for September 13-14, is ex­pected to draw nearly 250 private fleet safety professionals from a wide and diverse spectrum of private fleets and supplier companies focused on contin­uous improvement, innovative safety protocols in driver management, and world-class safety standards.
Historically, the private fleet has op­erated with a safety record that is three times better than the industry at large. And this year is no different, accord­ing to the NPTC Benchmarking Survey report due out soon. But this safety record doesn't just happen; it requires investment in people and technology, best practices, and a commitment to be the best.
The conference is designed to optimize return on investment for all attendees. It is an intense, concentrated overview of key issues of interest and importance to those running a private fleet operation at an exceptionally high standard of safety. The program includes an update on fed­eral regulations, private fleet case stud­ies in safety excellence, a recap of several leading safety technologies, a recognition ceremony honoring exceptional drivers, safety-in-the-round breakout sessions, data mining and predictive modeling, and best safety practices. Speakers and pan­elists will be recognized, including more than 15 private fleet practitioners who manage outstanding safety programs at leading private fleet companies.
The safety challenges of an aging workforce of drivers will be a key topic at the conference. The average age of a typical private fleet driver is in the mid-50s; the average age of a new hire is 41.
Other subjects will include person­al conveyance; fatigue management; road testing; screening protocols; back­ground checks; medical qualifications; ELD and Hours of Service regulations; driver acceptance of new safety tech­nology and successful strategies of in­troduction and follow-up; and mitigat­ing litigation, including a general session speech by one of the nation's most noted trial attorneys representing trucking companies and their drivers.
Additional topics to be covered in­clude distracted driving, driver meet­ings, coaching drivers to help avoid making simple mistakes, safety and multi-stop delivery, and technology sys­tems integration.
A leader from the National Safety Council will conduct a general session special talk on the major policy issues affecting driver and road safety. A spe­cial focus will be given to driver incen­tives and recognition, hiring protocols, training, finding and attracting the younger driver, creating a driver turn­over risk metric, video training pro­grams, developing a driver lead program, and how technology is changing safety policy.
Now in its eleventh year, the Nation­al Safety Conference's National Driver All-Star recognition ceremony, which is co-sponsored by NPTC and Interna­tional Trucks/Navistar Inc., is designed to recognize the nation's top private fleet drivers. These drivers distinguish themselves as a competitive advantage for their companies based on their ex­ceptional safety performance, compli­ance, community service, and customer service skills. Nearly two dozen All-Star drivers are recognized each year.
"The Safety Conference is just a great venue to learn and network with fleet safety experts on the leading edge of change,'' said NPTC chair of the board of directors and Safety Committee chair Carol Heinowski, who is also lo­gistics manager of safety & compliance, at Meijer Inc. "They will see these best practices reinforced again and again by various private fleet professionals who have combined the latest equipment technologies with great driver team building is a winning safety strategy.''
The headquarters hotel for the confer­ence is the Hyatt Regency Dulles in Vir­ginia. NPTC has reserved a block of sleep­ing rooms at the special rate of $195 per night (single/double), which will be avail­able until August 15. Mention NPTC's special discounted rate when making a reservation at 703-793-6872.
For more information or to register for the NPTC annual conference, visit www.nptc.org.