Fleets Deliver Second Harvest
Each month NPTC President and CEO Gary Petty writes a column in Fleet Owner magazine that focuses on the individuals, companies, best practices, and resources that make private trucking the force that it is in the American economy. Reaching more than 100,000 subscribers, three-quarters of whom are private fleet professionals, this column provides an excellent forum to communicate the value of the private fleet. Click here to view the archive.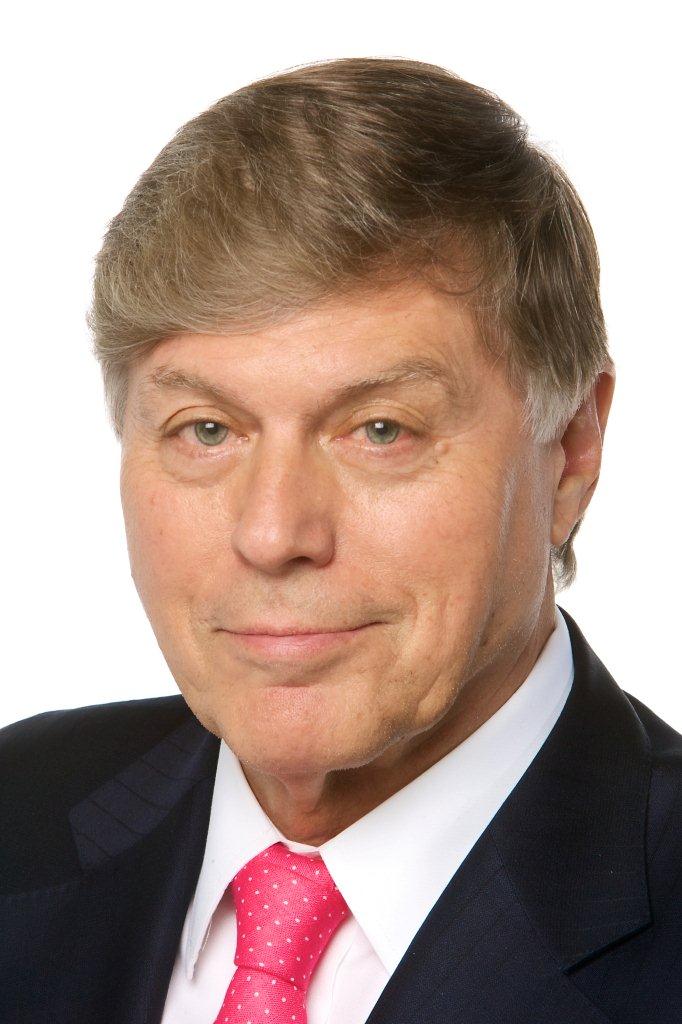 Gary Petty | gpetty@nptc.org | Private Fleet Editor for FleetOwner Magazine
Gary Petty has more than 30 years of experience as CEO of national trade associations in the trucking industry. He has been the president and CEO of the National Private Truck Council since 2001.

Fleets Deliver Second Harvest
Donated shipping services of private trucking fleets and for-hire truckers play a big role in reducing hunger in America. The idea that anyone living in the United States is hungry seems inconceivable. It is equally hard to imagine that 96-billion lb. of food goes to waste every year in the U.S., based on data from the Dept. of Agriculture. America's Second Harvest (A2H), the largest domestic hunger network in the country, estimates that it would take only 5-billion lb. of food to eliminate hunger in this country.
The group's most recent report, "Hunger in America 2001," grimly notes that 31 million of our fellow residents are unsure where their next meal is coming from. Through its network of food banks and food rescue organizations, America's Second Harvest expects to serve some 23.3-million people, a 9% increase from 1997. These people are not simply looking for more food because it's free; they are truly hungry because their own resources are inadequate.
On average, 7-million different people are served food through this network in any given week. The greatest cost of providing emergency food assistance is shipping. America's Second Harvest has a number of ways in which food is moved from donors to food banks. When companies such as Kraft, General Mills or Foster Farms, for example, call the national headquarters of A2H in Chicago to donate food, a number of factors are taken into consideration in determining how and where to send the food.
The first determination made is whether the amount is less than a truckload (LTL). Less-than-truckload quantities are sent to local food banks, of which there are more than 200 across the country. Most local food banks have their own vehicle and are able to coordinate with the donor to pick up the load and transport it to the food bank; sometimes they rely on local private fleets for assistance.
Larger donations are handled through the A2H routing system to determine which food bank is in greatest need. A "goal factor" is used to figure each area's need based on its population size and poverty totals. Once an area is identified, A2H taps into one of several load matching and backhaul systems (the NPTC/TIA Private Network is one of these systems) to match the load with available space to move it to where it is needed.
Regularly scheduled food donations, such as the Monday truckloads from Kraft Pizza, are moved via A2H's regular system.
"Relief Fleet" is a program in which companies donate their backhaul shipping to get food to needy markets. Numerous private companies, including DOT Foods and Clairson, donate load/backhaul space by calling the A2H headquarters and giving them approximately 48 hours to match a load to available space moving to a given area.
The voluntary contributions of truck fleet companies in providing free shipping and handling of such food from source to end user are critical to the success of America's Second Harvest.
Companies that want to become part of the organization's fight against hunger — by donating either food or backhaul space — may call America's Second Harvest headquarters at 312-263-2303, or go to the group's web site at www.secondharvest.org. It is also possible to donate food online through a web site developed by Hewlett-Packard: www.resourcelink.org.