Golub Growing Younger Drivers
Each month NPTC President and CEO Gary Petty writes a column in Fleet Owner magazine that focuses on the individuals, companies, best practices, and resources that make private trucking the force that it is in the American economy. Reaching more than 100,000 subscribers, three-quarters of whom are private fleet professionals, this column provides an excellent forum to communicate the value of the private fleet. Click here to view the archive.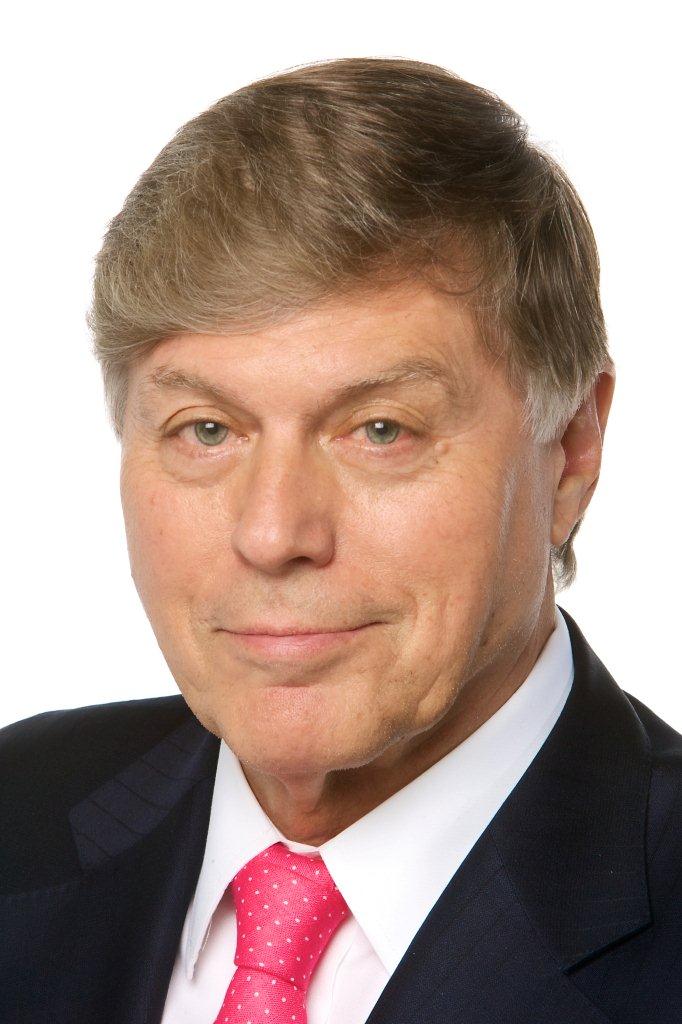 Gary Petty | gpetty@nptc.org | Private Fleet Editor for FleetOwner Magazine
Gary Petty has more than 30 years of experience as CEO of national trade associations in the trucking industry. He has been the president and CEO of the National Private Truck Council since 2001.

Grocery chain's in-house recruiting and training a proven winner.
Established in 1932, Golub Corp. is a regional grocery chain covering six states in the Northeast with a well-earned reputation for finding innova­tive ways to deliver fresh produce, meat, seafood, and prepared foods to their customers. Operating under the banners of Market 32, Price Chopper, and Market Bistro, the company runs a successful private fleet of drivers averaging 12 years of service with the company, many with 30 years or more.
Over the years, Golub's driver lon­gevity has been well above national averages for private fleets. Turnover is virtually nonexistent among the tenured driving force (five years or more) and very low for the remainder of the workforce (involuntarily, less than 5%; voluntarily, 10 to 15% de­pending on the year). Those drivers who did leave typically left in the first two years of employment and were hired from outside the organization with at least five years or more of driv­ing experience. With an aging driver workforce, however, Golub faced a growing driver shortage in the years ahead.
In 2014, Golub embarked on a plan to address its looming problem. "We knew from the numbers there was cause for concern," David Schmitz, di­rector of transportation, says. "More than half of our 150 drivers are eligi­ble for retirement within the next 10 years." At the time the program began, 23% of the company's workforce was already over the age of 59, and another 40% was between 50-59.
Ramping up hiring of drivers from outside the company was not going to solve the problem by itself, and the potential cost of using traditional hiring was daunting. Moreover, Price Chopper's retention rate for drivers hired from outside the company was hovering in the 55 to 60% rate. This essentially accounted for all turnover other than retirement. 
Golub research focused on iden­tifying the root causes of the driver shortage and came up with a three-phase program. In phase one, they fo­cused on improving driver efficiency through training, using cross docking from warehouse to warehouse, and adding combination loads (dry, mid-temp, frozen) while improving service standards. Total outbound loads have been reduced by 5% since 2014.
In phase two, they changed the way they on-boarded new drivers. Pay scales were adjusted upward to account for driving experience. Men­tors were assigned to each new driv­er. Incentive bonuses were offered to current drivers to recruit friends and in the process help avoid drivers who move from company to company in search of signing bonuses.
The third and most critical phase was creation of an in-house commercial driving training program. Golub turned to its own teammates to create an available pool of candidates. With over 20,000 teammates company-wide, in­cluding 600 in the warehouse alone, the potential was huge. 
Kevin A. Zoeller, CTP, fleet mainte­nance manager, in conjunction with the transportation safety manager, set out to create a training program that would produce drivers who had the competence to operate a truck, the knowledge to understand how it operated, and the discipline to con­duct a proper pretrip inspection. The result was a comprehensive skills and knowledge-based course consisting of classroom training, Smith System Cer­tification, maintenance review, and yard and road driving instruction. Typ­ical trainees spend four to six weeks in the program before taking their CDL licensure road test.
"Our record so far has been quite successful," Schmitz says. "Nineteen teammates have completed the course since 2015 and another 12 are expect­ed to finish in 2017, and the average age of drivers completing the program and driving for our private fleet is 39 years of age."
"These new drivers have helped Golub drive down its average driver age from 53 at its peak to just 49 today. We are lit­erally growing a younger team of drivers from within," he concludes.