Gratifying Work at Berry Global
Each month NPTC President and CEO Gary Petty writes a column in Fleet Owner magazine that focuses on the individuals, companies, best practices, and resources that make private trucking the force that it is in the American economy. Reaching more than 100,000 subscribers, three-quarters of whom are private fleet professionals, this column provides an excellent forum to communicate the value of the private fleet. Click here to view the archive.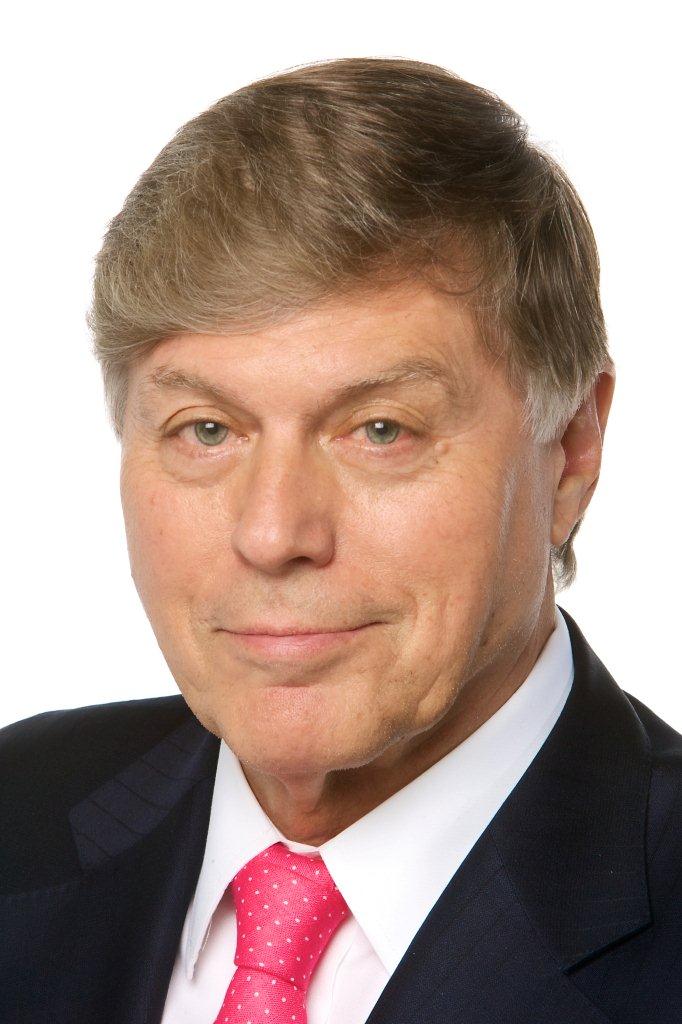 Gary Petty | gpetty@nptc.org | Private Fleet Editor for FleetOwner Magazine
Gary Petty has more than 30 years of experience as CEO of national trade associations in the trucking industry. He has been the president and CEO of the National Private Truck Council since 2001.

Private fleet's quality service reinforced with positive feedback.
BERRY GLOBAL INC. is a global manufacturer and marketer of plastic packaging products with over 130 manufacturing locations worldwide and more than 25,000 employees. The company produces, markets and distributes a wide range of plastic bags, shrink wrap, consumer products, and specialty items like bottle caps.
Operating out of four distribution centers (DCs) in the United States located in Alabama, Texas, Georgia, and North Carolina, the private fleet helps with intercompany delivery of products between DCs as well as deliveries directly from DCs to national brand retailers of bottled drinks, office supply chains, and major general merchandise. 
Dennis Gagliano, national fleet manager, got into transportation management 38-years ago after finishing his university degree, teaching for a short time, and then joining an LTL carrier before taking a job with the private fleet run by Webster Industries in 1980. Throughout years of company mergers and acquisitions, Gagliano continued to manage the private fleet under various company names—like AEP and Berry Plastics, which was renamed Berry Global in 2017.
Over a period of more than three decades, the private fleet has grown significantly in size and freight volume shipped annually, yet it represents a smaller percentage of total corporate spending on transportation. This trend reflects greater efficiencies in fleet management operations and  constant attention to reducing costs.
While the private fleet percentage of outbound shipments in the 1980s at Webster Plastics was 45%, at 12-14% with AEP in the 1990s and the past decade, the percentage is now in the 5-7% range at Berry Global. This is expected to increase significantly in the immediate years ahead as the fleet continues to meet its corporate goals in transportation.
The company private fleet has 159 employee drivers, 110 tractors, 300 trailers, and five box trucks. About half of the equipment is owned and the other half is leased. Maintenance is handled under outside full-service leasing arrangements.
"Our private fleet has great long-term prospects for continued success," Gagliano said. As the company continues to expand with mergers and acquisitions, fleet capacity is expected to grow accordingly. And fleet efficiency continues to improve, especially in reduced empty miles.
"While the volume of freight we haul grows, our empty miles have now declined into the 5-6% range. About 90% of our backhaul loads involve intercompany freight," Gagliano added.
Longevity of the driver team is impressive. Many have been with the company for 18-23 years, and annual turnover is at 18-20% levels. The average age of company drivers is 56; the average age of new hires is in the late 20s.
Long-haul drivers in the fleet run around 2,600 miles a week, delivering an average of four loads at eight stops per week, and are generally home every 12th day. Drivers are provided sleeper berth tractors with upgrades such as refrigerators and premium seats. Drivers are monitored carefully for idle time, miles per gallon, time in cruise control, hard braking, and speed, which is limited to 68 mph in cruise control and 70 mph using pedal.
Recruiting new drivers gets harder every year. "The old-school long-haul driver is gone," said Gagliano. "The younger generation wants to be home with family and doesn't want to miss their child's piano recital or first baseball game." As a result, the company will eventually transition to a regional driver model with 600-mile runs, being out on the road two to three times a week,and home on weekends. 
Summing up his career experience, Gagliano said it is very gratifying to work for the private fleet of Berry Global. "You get credit for what you do and positive feedback in appreciation for the service that gets accomplished."