Each month NPTC President and CEO Gary Petty writes a column in Fleet Owner magazine that focuses on the individuals, companies, best practices, and resources that make private trucking the force that it is in the American economy. Reaching more than 100,000 subscribers, three-quarters of whom are private fleet professionals, this column provides an excellent forum to communicate the value of the private fleet. Click here to view the archive.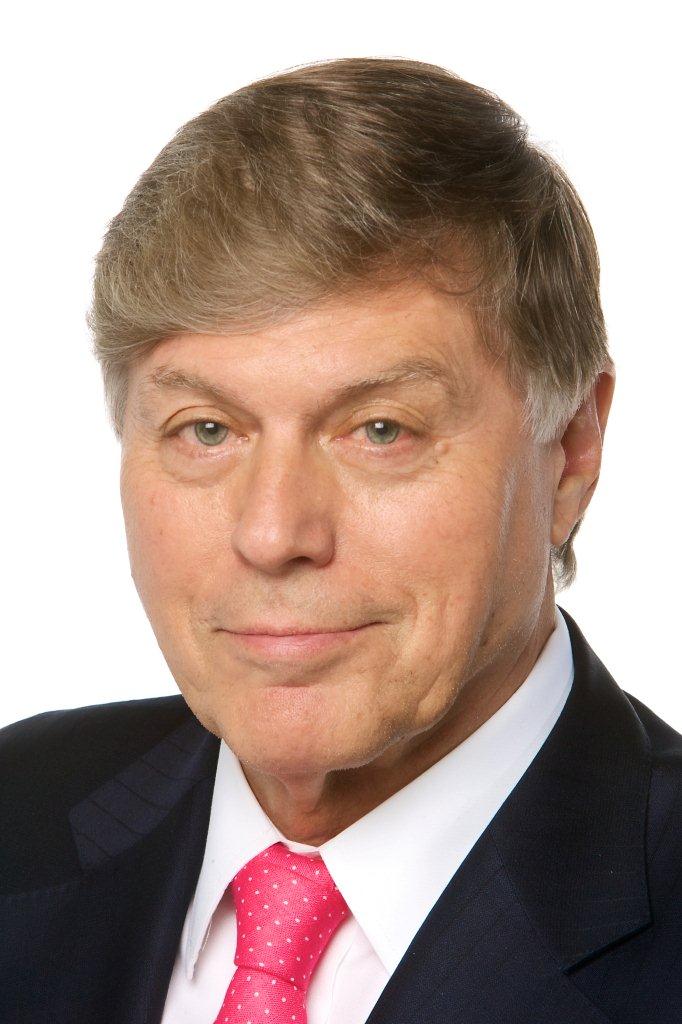 Gary Petty | gpetty@nptc.org | Private Fleet Editor for FleetOwner Magazine
Gary Petty has more than 30 years of experience as CEO of national trade associations in the trucking industry. He has been the president and CEO of the National Private Truck Council since 2001.

Atlas Trucking opens premier repair and maintenance center.
Outsourcing of maintenance for private fleets has been a long-standing trend. NPTC's 2019 Benchmarking Survey Report shows 40% of fleets outsource a majority of maintenance while 36% use a combination of out­sourced and in-house repair ser­vices. Only 24% conduct nearly all of their maintenance in their own shops with employee technicians.
For private fleets, starting an in-house maintenance shop from scratch is almost unheard of today. The main reasons are extreme shortages of expert mainte­nance managers and technicians and the high costs of facili­ties and equipment.
Atlas Trucking is a rare and notably successful exception. Founded in 1999 as the private fleet of Eaton Steel and now operating with 120 company-owned trucks, 142 trailers, and 120 drivers (both owner-operators and employees), Atlas delivers 95% of outbound shipments to manufacturing plants and 40% of inbound shipments from steel mills. The fleet specializes in heavy haul and over-dimensional freight, including use of heavy haul tractors hauling gross weight up to 160,000 lbs.
"Five years ago, we outsourced 90% of maintenance," said Jeff Bronson, senior director of transportation. "But reliable service was a problem. The work was sometimes shoddy and downtimes were unacceptably long and costly. Fortunately, our owners were prepared to make a significant investment to keep our fleet safety and maintenance standards at the highest possible level."
Atlas was also fortunate to have experienced maintenance experts already on staff. "This gave us a strong running start in building our own maintenance shop," Bronson explained. "Marc Scibilia, CTP, our director of safety and maintenance and also now manager of Atlas Fleet Services, started as a driver for the company in 2001 and subsequently has held various positions with us in maintenance and safety.
"When virtually all our maintenance was outsourced," he continued, "Mark and two technician employees operated our small repair shop performing light duty repairs needing imme­diate attention, often on the fly in unsheltered conditions at the mercy of Michigan weather. As a team working together, we developed a best-practices vision of how our own full-service shop would work."
Atlas Fleet Services opened in 2018 as the company's full-service truck and trailer repair and maintenance center near major truck routes in Taylor, MI, west of Detroit. This shop now handles all the maintenance for Atlas Trucking as well as performing a wide range of repair work for a numerous and growing list of outside customers seeking high-level service. In its short history, the center has earned a reputation as one of the finest fleet services operations in the Midwest.
This best-in-class, 73,000-sq.-ft., 40-ft.-high facility operates with the most sophisticated diagnostic tools and lift equipment in the market, providing an extensive range of services for trucks, trailers, forklifts, and custom fabri­cations. The shop employs 14 full-time expert technicians, three floor supervisors, and a full-time sales professional promoting maintenance shop services to outside trucking firms.
Business has grown rapidly, aided by robust word-of-mouth advertising. Satisfied customers tend to be midsized to large fleets typically more willing and able to pay for quality service. Atlas Fleet Services has a well-stocked parts department which can cut/assemble custom hydraulic lines and fittings. On-site mobile maintenance ser­vice is available.
The Rapid Assessment Bay handles jobs of four hours or less. The facility and staff have capacity to service multiple trucks and trailers at the same time on a 24-hour capability basis.
Having its own repair center gives Atlas Trucking control of its maintenance destiny. "Our breakdowns have gone down, and equipment failures are less severe," Bronson said. "We not only have a better handle on repair costs, but we can maintain our unique performance standards, get the work done more efficiently, and keep the equipment running safer and longer."
The repair shop makes money for the company, which low­ers the overall cost of running the private fleet and enhances the fleet's safety profile. "Regular driver involvement and communication with technicians is a huge component of our success," Bronson said. "When technicians and drivers are constantly updating one another on the state of equipment, this brings an incredible added-value margin of safety and efficiency when done on almost a daily basis."