The Secret Sauce of Success
Each month NPTC President and CEO Gary Petty writes a column in Fleet Owner magazine that focuses on the individuals, companies, best practices, and resources that make private trucking the force that it is in the American economy. Reaching more than 100,000 subscribers, three-quarters of whom are private fleet professionals, this column provides an excellent forum to communicate the value of the private fleet. Click here to view the archive.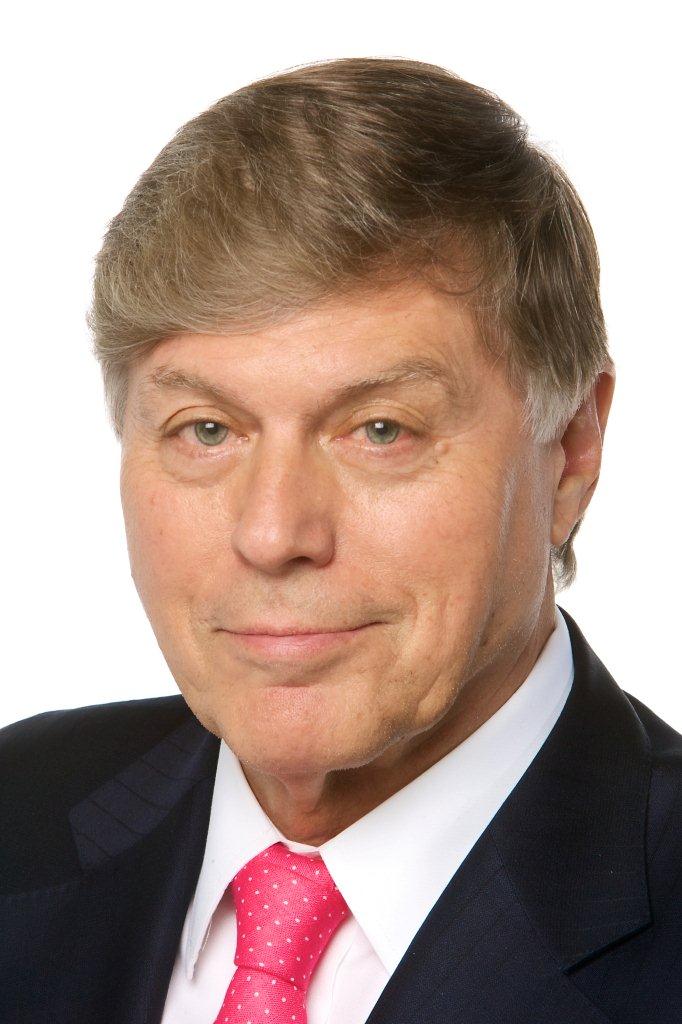 Gary Petty | gpetty@nptc.org | Private Fleet Editor for FleetOwner Magazine
Gary Petty has more than 30 years of experience as CEO of national trade associations in the trucking industry. He has been the president and CEO of the National Private Truck Council since 2001.

Products, fleet power Detroit-area pizza chain's ascent in tough food segment.
Pizza is the fastest growing segment of the food service industry with 3 billion pizzas sold each year in the U.S. totaling over $44 billion in sales revenue (2017). According to the National Association of Pizza Operators, 350 pizza slices are consumed every second, and the average number of slices of pizza a person eats every year is 46. Anticipating the potential booming market for pizza nearly 50 years ago, a Michigan entrepreneur launched a future rising star company with the opening of a single store.
Founded by Jim Hearn in 1973, Hungry Howie's grew from a converted 1,000-sq.-ft. hamburger shop in the Detroit suburb of Taylor into a delivery and carry-out pizzeria. Over the past several decades, the company has become one of the most successful pizza brands and food franchise companies in America, operating 550 independently owned and operated franchise locations in 20 states.
Steve Jackson, company president and CEO, who also owns and operates 12 very successful franchise locations in the Detroit metro area, began working for Hearn as a pizza delivery driver in the early '70s. Jackson moved up to president in 1981 and later became officer and director of Hungry Howie's Distribution, which was incorporated in 1986.
In 1983, Hearn and Jackson became partners and awarded their first Hungry Howie's franchise. Within three years, they had 65 franchises and by the end of the 1980s, the company grew to over 160. It reached 300 in1996, 400 in 1999, and 500 in 2005. In 2004, Hungry Howie's was awarded the Chain of the Year Award from Pizza Today magazine. Named a Top 200 company by Franchise Times magazine in 2017, for the past several years Hungry Howie's has earned an enviable record of 35 consecutive quarters of same-store sales increases.
A breakthrough innovation in 1983 became a "secret ingredient" to the company's success. "With our Flavored Crust patented brands of eight flavors," Jackson said, "these savory crust options give us a distinct point of difference and were a big hit from the start." An added-value feature from a taste perspective, pizza dough in all flavors is made fresh daily on location at each franchise store. "Customers view our Flavored Crust as a uniquely delicious quality preferred over the crust of competing chains, which is often treated as a 'handle' for the pizza slice and left uneaten in the box."
Transportation has been a core competency almost from the start. Jim Murabito, executive vice president of supply chain and a 33-year veteran executive in the pizza industry, said the company initially used a third-party logistics firm to service the franchise locations. "As business volume and franchise numbers grew, we switched to our own private fleet to ensure a higher standard of customer service," he explained. "This captive capacity gives us a competitive advantage, including the ability to deliver 30% of our inbound freight as backhaul."
Top-notch drivers are key to this competitive advantage. "We have worked hard to recruit and develop a wonderful team of drivers who are loyal to the company and deliver a 'white glove' level of service to our locations," said George Speshock, transportation manager, who joined the company in 2003. The private fleet has 38 to 40 full-time employee drivers, well-equipped trucks under full-service lease, and advanced technology like forward-facing cameras in the cabs to monitor performance and safety standards.
"We treat drivers like family and set their schedule so they are off weekends," Murabito explained. "Along with excellent pay and benefits, this is a strong selling point for driver recruiting and retention."
"Any private fleet is only as good as its drivers," he said. "When we are faced with the need to change policies, routes, or anything that might impact our drivers, we try to communicate the reasons why we are making changes rather than just handing down a decision, so they understand the need to pivot in an ever-changing competitive climate."
Competition among pizza chains may be the toughest of all food segments. Hungry Howie's uses a strategy of excellent products, superior customer service, state-of-industry technology, and marketing savvy to compete against the major chain brands. A proven formula for company success is having a solid team of "hand-picked" people in each position with the right skills and talents, along with a strong passion for the brand and franchisees.
"Our private fleet drivers are 'the best' in all respects and essential for continued growth and prosperity," Murabito added.