Each month NPTC President and CEO Gary Petty writes a column in Fleet Owner magazine that focuses on the individuals, companies, best practices, and resources that make private trucking the force that it is in the American economy. Reaching more than 100,000 subscribers, three-quarters of whom are private fleet professionals, this column provides an excellent forum to communicate the value of the private fleet. Click here to view the archive.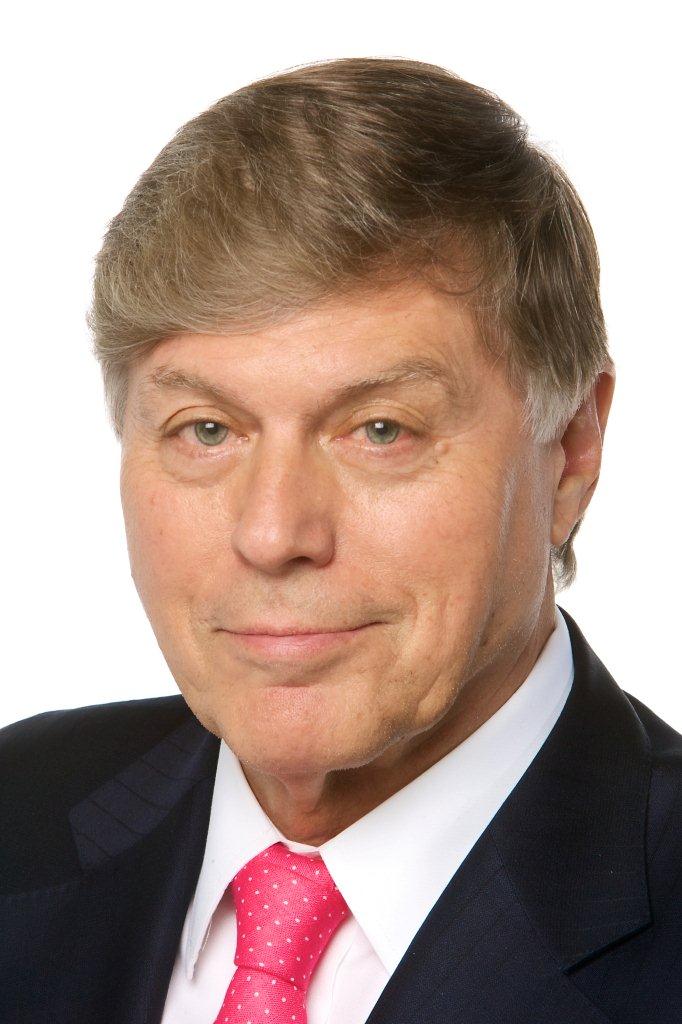 Gary Petty | gpetty@nptc.org | Private Fleet Editor for FleetOwner Magazine
Gary Petty has more than 30 years of experience as CEO of national trade associations in the trucking industry. He has been the president and CEO of the National Private Truck Council since 2001.

Married couple is likely the youngest driver team in America.
The trucking industry's struggle to attract young people to a truck driving career is an "old story." Truck drivers tend to be near retirement, and new hires are over the age of 40. Younger folks are not interested in a life behind the wheel.
An inspirational exception to this trend, however, is the story of a young couple—a pioneering husband and wife team—who are making a difference for themselves, their company, and the industry.
Their story began in high school in Piedmont, SC, where they were high school sweethearts. Both are from families with backgrounds in trucking. Josh's dad worked for 22 years at VF Jeanswear as a dispatcher and backhaul administrator. A cousin worked on the company's freight loading dock.
Since graduating from high school in 2012, Josh Lowe worked for four years at VF Jeanswear. He started as a truck washer, then as a yard driver, and freight dock loader. During this time, his wife, Michele, was a stay-at-home spouse.
Motivated to get ahead, a few years ago Josh and Michele enrolled in the truck driving training program at Greenville Technical College. Both of them completed their commercial driver's license training, passed the exam, and obtained their CDL licenses—and both were hired at VF Jeanswear as driver trainees.
For several months, Josh and Michele went through a rigorous driver orientation, safety, and training process before they were allowed behind the wheel of a truck. This training included extensive time driving separately with some of the company's top veteran drivers. They passed all this extensive training with flying colors.
Bill Hartman, CTP, senior fleet manager of VF Jeanswear, says, "Josh and Michele impressed us with their enthusiasm, dedication to safety, maturity, excellent driving skills, and commitment to hard work. We are committed to training them from the ground up to transition into a team driving environment with VF."
After several months of hands-on training separately with other long-term experienced VF drivers, Josh and Michele became over-the-road drivers for the company's private fleet in December 2016. "We put them both in a truck running as a team—and they are doing a fantastic job," says Hartman.
They started out in a 10-speed truck for three or four months, then the company offered to put them in a new 2017 sleeper equipped with automated transmission and disc brakes. "The automated transmission makes driving so much easier," Michele says, "and the disc brakes decrease the stopping distance."
Each week they drive 6,200-6,500 miles over seven consecutive days. They work 110-120 hours per week, and that includes driving time with runs that are mostly drop and hook and do not involve handling of freight.
Josh remembers his dad taking him to work and riding along in trucks from the time he was a small kid. Josh's mother worked as a computer teacher. Michele's father drove big trucks for a steel company, and her mother was a stay-at-home mom until she took a job at a crane and hoist company after Michele graduated from high school.
"Watching my dad drive big trucks gave me confidence I could drive one myself," Michele says. "But the chance to drive as a team with Josh and see parts of the country we've not seen—and meeting new people—was pretty special for us. We love Texas and the port cities of Florida. It helps that we have a strong relationship and really enjoy being together anyway. Working together so much now has made us even closer."
Working as a husband and wife team with two incomes is helping them realize their dreams. "We've been given a wonderful opportunity at VF Jeanswear," Michele says. "We are thankful and appreciative to Bill Hartman for giving us this chance. We save my paycheck and were able to buy a house and some furniture this summer. Our goal is to pay off our house, furniture and car as soon as possible. Then we'd like to start a family. We want to be able to provide for our children before they come along."
Josh and Michele say they were raised the same way with the same values. "We attended the same church where we got married," Josh says. "Staying strong in our faith is an important part of our lives."