Each month NPTC President and CEO Gary Petty writes a column in Fleet Owner magazine that focuses on the individuals, companies, best practices, and resources that make private trucking the force that it is in the American economy. Reaching more than 100,000 subscribers, three-quarters of whom are private fleet professionals, this column provides an excellent forum to communicate the value of the private fleet. Click here to view the archive.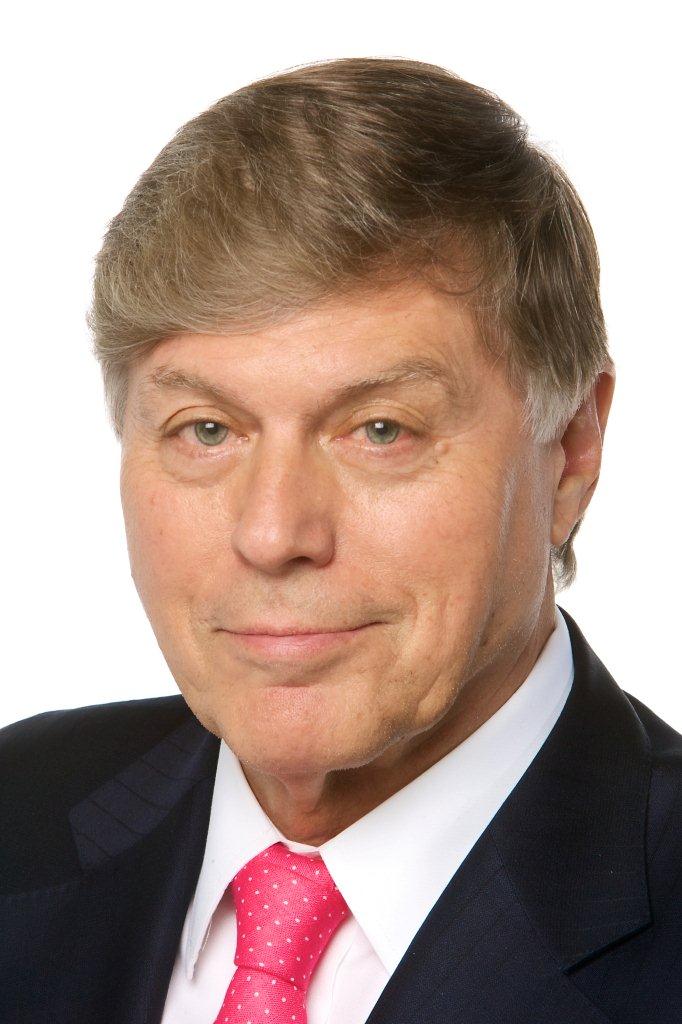 Gary Petty | gpetty@nptc.org | Private Fleet Editor for FleetOwner Magazine
Gary Petty has more than 30 years of experience as CEO of national trade associations in the trucking industry. He has been the president and CEO of the National Private Truck Council since 2001.

Sentinel Transportation's unique leadership team sets high bar.
Sentinel Transportation has been one of the nation's top private fleets for nearly 25 years. From its beginning, the company was designed as a sustaining culture built upon a tradition and heritage of safety excellence for successive generations of team members to uphold and improve.
Over the years, the company has earned some of the best safety performance records possible in the field of bulk tank truck transport, delivering high hazardous chemical and petroleum products such as phosphates, solvents, sulfates, crude oil, gas, diesel, ethanol, lubricants, and petroleum coke.
After being in a state of transition over the past three years due to parent corporation realignments and volatility in energy markets, Sentinel now operates as a profit-center subsidiary of Phillips 66 while dedicating the majority of its hauling capacity to servicing parent company needs.
The requirements of this capacity are met with nearly 650 employees, including over 500 drivers. Additionally, Sentinel has over 300 power units, 350 trailers, 60 physical locations, and nearly 30 terminals across the continental United States.
A key ingredient for the long-term success of Sentinel is that nine out of ten of these employees are operators and have a steering wheel or wrench in their hands each day. Most of their field managers are former drivers, so Sentinel is a company founded and run by operators—minimizing the complications related to a large, complex company structure. This leads to a more responsive workforce that tends to have a higher service commitment and dedication to Sentinel's customers.
Drivers are the centerpiece of the company's focus. "Getting and keeping well-qualified professionals who believe in our values and play by our rules is what we're all about," Adam Gregori, president and CEO, says. "Every driver gets 'Sentinelized' from day one because our entire staff lives, feels, and talks safety every working hour."
Analysis of driver behavior risks has been given special scrutiny with the introduction of in-cab cameras. "These risks are monitored and corrected through coaching and training, which has given us a huge advantage in preventing accidents from happening," Todd Porter, vice president of safety & regulatory, says. He adds that in a couple of instances, videos have completely exonerated the company and driver from any liability, "which alone justifies our investment."
Gregori notes that fleet drivers cover over 30 million miles a year, haul more than a billion gallons of gas annually, and run multiple years without a reportable DOT crash. "Our safety results—some of the best in the industry—have never been better."
Overseeing this remarkable performance record is an exceptional leadership team of six individuals with a successful history of working together: Adam Gregori; Randy Bailey, vice president of operations; Marilyn Shaw, vice president of human resources; Todd Porter; David Nelson, chief administration officer; and Frank Conroy, director of information technology.
"Maintaining high standards and accountability is made possible by our lean and efficient network of senior executives," Gregori says. "We are well plugged into one another's roles and have strong cross-functional awareness of how all working parts fit into the whole operation.
"To achieve optimal effect," he continues, "we have created a transparent process, with its own predictable rhythm of checks and balances, to achieve continuous improvement of policies and practices. Of course, we take nothing for granted and work every day to get even better, knowing we're only as good as the next load."
It helps that the team is pretty much of the same mind-set and are well-grounded in Sentinel values and high standards, i.e., dependable premium service, world class safety, superb hiring and coaching, ever-lower per unit operating costs, lower claims costs, mutual trust, consensus decision-making, down-to-earth demeanor, and self-effacing humor—"which is particularly essential because no one is exactly a fancy dresser," Gregori says.
"Our team is a unique blend of special ingredients—truly the 'secret sauce' of our success," he says.