Each month NPTC President and CEO Gary Petty writes a column in Fleet Owner magazine that focuses on the individuals, companies, best practices, and resources that make private trucking the force that it is in the American economy. Reaching more than 100,000 subscribers, three-quarters of whom are private fleet professionals, this column provides an excellent forum to communicate the value of the private fleet. Click here to view the archive.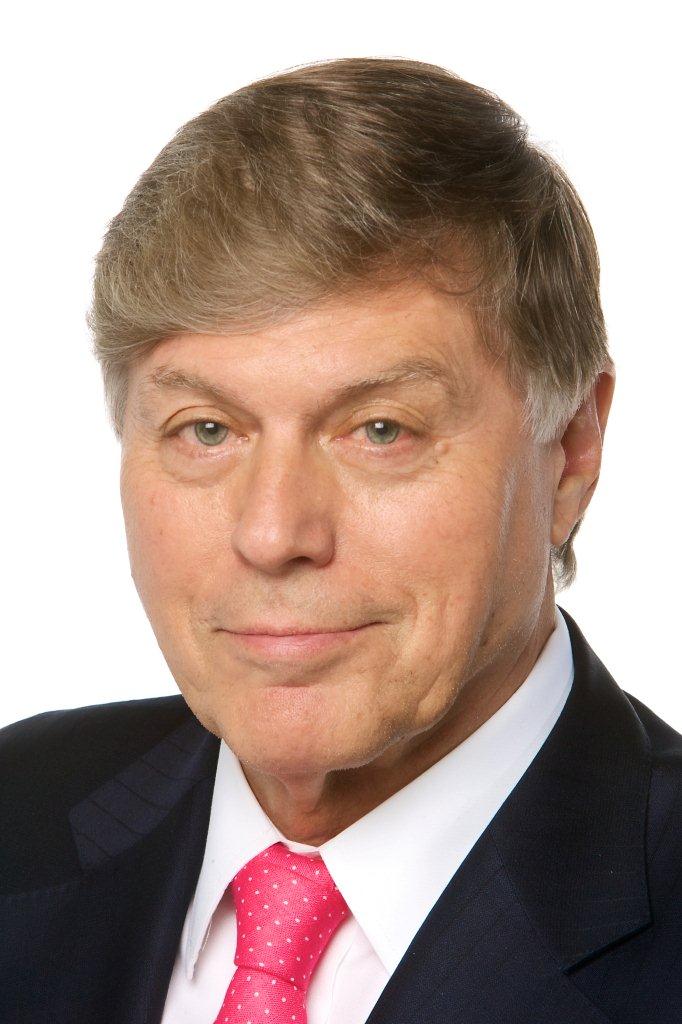 Gary Petty | gpetty@nptc.org | Private Fleet Editor for FleetOwner Magazine
Gary Petty has more than 30 years of experience as CEO of national trade associations in the trucking industry. He has been the president and CEO of the National Private Truck Council since 2001.

Justification rests on financially solid, fact-based model.
Entering its 180th year in business, Moline, IL-based Deere & Co. operates a successful private fleet consisting of 110 power units, 345 trailers, and 170 full-service leased drivers. John Van Geest, CTP, manager of Canadian Logistics and Fleet Services, says the purpose of the private fleet is to support the core parts delivery objectives for the Deere North American Parts Division. The fleet is the primary carrier for regional distribution center (RDC) inventory replenishment from the Deere 2.7-million-sq.-ft. warehouse in Moline, IL. There are three regional distribution centers located in Canada, five in the U.S., and one in Mexico. The fleet is a primary carrier operating line hauls of RDC inventory replenishment as well as dealer daily stock order and emergency overnight shipments to core carrier, final-mile regional cross docks.
The true value, if not the sole purpose, of the private fleet is the captive capacity benefit it gives to Deere World Wide Logistics for consistent execution of the Deere Parts Div. delivery network. The fleet objective is to partner with its core carrier to execute the Deere WWL strategy to the benefit of the entire enterprise. This ensures that lane balancing is optimized where possible for both parties.
Deere private fleet capacity is leveraged to the most time-sensitive/critical lane hauls and operational flexibility to address seasonality in company business and to ensure consistent delivery of goods and services to partners.
The Deere private fleet has had a long-time focus on cost management through lane balancing on vendor inbound freight for John Deere factories. The Deere fleet is currently operating most lanes at less than 15% empty miles, well below the NPTC benchmarking survey that shows a national average of 22%. To improve cost-effectiveness, the fleet obtained it's for-hire authority and is actively engaging third-party freight providers to further optimize the fleet.
To position the Deere fleet for optimal near- and long-term efficiency, Deere outsources its driver management, all back office support, and has a third party to manage the tactical execution of the fleet operating strategy. Van Geest manages the Deere Private Fleet strategy and provides operational oversight to ensure the outsourced partners meet Deere-defined performance metrics for fleet operations. 
"Clearly defined KPIs and knowing the total cost per mile (CPM) are absolutely essential in order to understand what lanes the fleet needs to operate when comparing cost to our core carrier base," Van Geest says. "Private fleets have a tendency to include costs in their CPM that commercial carriers would list as accessorial charges, or include structural costs (freight consolidation, handling, etc.) that commercial carriers would not have in their CPM rate.  These can skew the cost-benefit analysis against private fleets."
Similarly, Van Geest adds, fleet equipment needs to be aligned with application, leveraging technology to improve compliance, improve cost-effectiveness, and contribute to driver retention and recruitment. Too many fleets add unnecessary options when spec'ing their equipment, which increases their costs, another example of putting the fleet at a disadvantage in the cost-benefit analysis, he says.
"For us, our private fleet rationalization is based on accurate CPM data, a solid financial business case, and monetization of the benefits of captive capacity," he explains. "The result should be the lowest cost for the highest level of customer service for our enterprise. 
"This is our winning formula."