Nothing Runs Like a Deere
Each month NPTC President and CEO Gary Petty writes a column in Fleet Owner magazine that focuses on the individuals, companies, best practices, and resources that make private trucking the force that it is in the American economy. Reaching more than 100,000 subscribers, three-quarters of whom are private fleet professionals, this column provides an excellent forum to communicate the value of the private fleet. Click here to view the archive.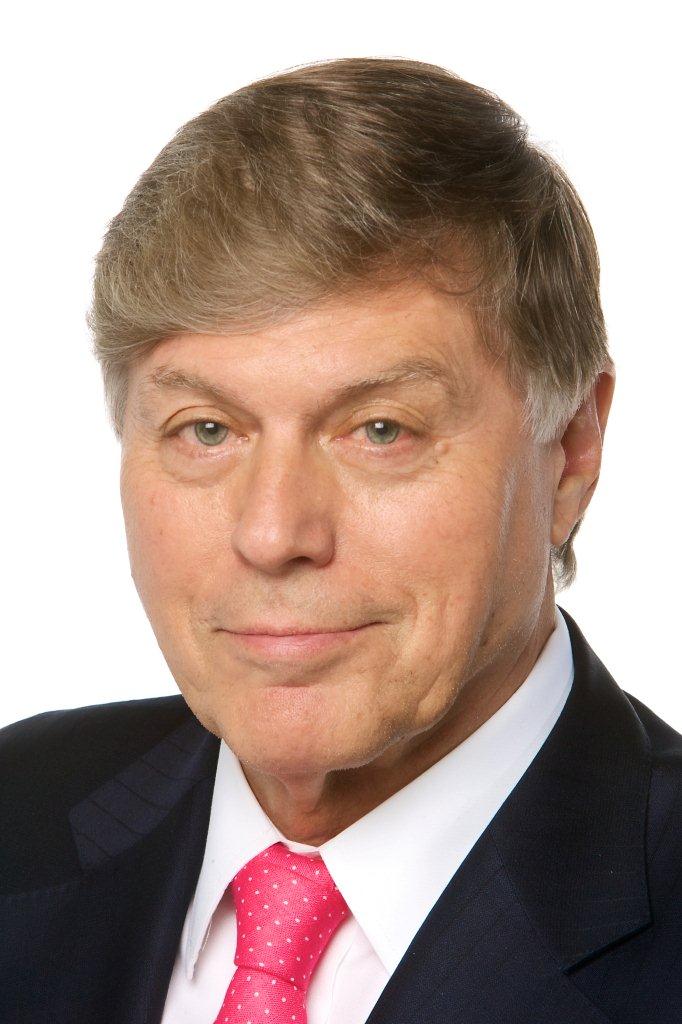 Gary Petty | gpetty@nptc.org | Private Fleet Editor for FleetOwner Magazine
Gary Petty has more than 30 years of experience as CEO of national trade associations in the trucking industry. He has been the president and CEO of the National Private Truck Council since 2001.

Nothing Runs Like a Deere
Here's a good example of a private fleet that has grown-and made money. Moline, IL-based Deere & Company has a private fleet that delivers over 300,000 types of parts, as well as small, fully assembled consumer products outbound from its redistribution center to its dealership network. Itâs a "blended" fleet operation of in-house private fleet trucks (onethird) and dedicated contract carriers (two-thirds).
The fleet has grown from 56 contract drivers in 2000 to 85 drivers running 53 tractors and 183 trailers today. With one exception, personnel – including drivers and dispatchers – are leased employees; equipment is also leased. The only employee is Chuck Sandy, Manager, Deere Fleet & Interfacility Freight. Sandy serves as a member of Deere's corporate worldwide logistics team that oversees the company's global transportation network. It's his job to "sell" private fleet value through consistent customer satisfaction performance – and profits.
The Deere fleet covers mostly the eastern half of the U.S., but does go as far west as Denver, delivering parts from two distribution centers in Illinois and Indiana and one redistribution center in Iowa to company warehouses or depots nationwide. The private fleet also makes return shipments directly to Deere factories from the company's suppliers, providing next-day delivery anywhere east of Denver and west of Syracuse, NY.
The company runs teams of drivers in almost half of its trucks and has 35 single drivers who are generally home every other day and every weekend. But it's still "on call" seven days a week, 365 days a year.
Flexibility is the key. With its private fleet, Deere has control of both capacity and costs in meeting time-sensitive, just-in-time deliveries that may arise on a moment's notice. A recent example is the 4 truckloads of generators the fleet was able to deliver to the East Coast hours before Hurricane Isabel struck the U.S. mainland.
Since Deere puts a premium on driver quality-of-life, driver tenure tends to be long term. Salaries, which are competitive in the market, are calculated by the mile and per hour, per stop. Deere finds that the savings in training, accident costs, maintenance, insurance – and control of capacity, when and where needed – help balance driver compensation costs.
"Our private fleet keeps the market honest," says Sandy. "We know the true costs of running in each lane. If an outside carrier were to quote $1.90 a mile for a lane we know will cost us $1.30, we have a proven basis for negotiating – and actually getting – a more competitive number."
"We are big believers in on-board technology," he adds. A full-time onboard information system allows Deere to know what its equipment is doing every minute of every day. The system keeps an e-log on each driver, and constantly displays the driver's available driving time allowed by DOT. It collects safety management data such as speed, braking applications, panic stops, etc. The fuel incentive program tracks and compares driver performance relative to the vehicle and to the fleet overall.
When it comes to customer service, Deere has the ability to put its fleet into areas where other carriers wonât risk dispatching their equipment. Freight costs during an emergency are secondary when you have customer needs to satisfy. Companies that have to depend on secondary carriers for expedited service usually end up paying the highest prices possible for on demand delivery.
"We think our private fleet is a winning formula for the long haul," concludes Sandy.