NPTC Institute Gets High Marks
Each month NPTC President and CEO Gary Petty writes a column in Fleet Owner magazine that focuses on the individuals, companies, best practices, and resources that make private trucking the force that it is in the American economy. Reaching more than 100,000 subscribers, three-quarters of whom are private fleet professionals, this column provides an excellent forum to communicate the value of the private fleet. Click here to view the archive.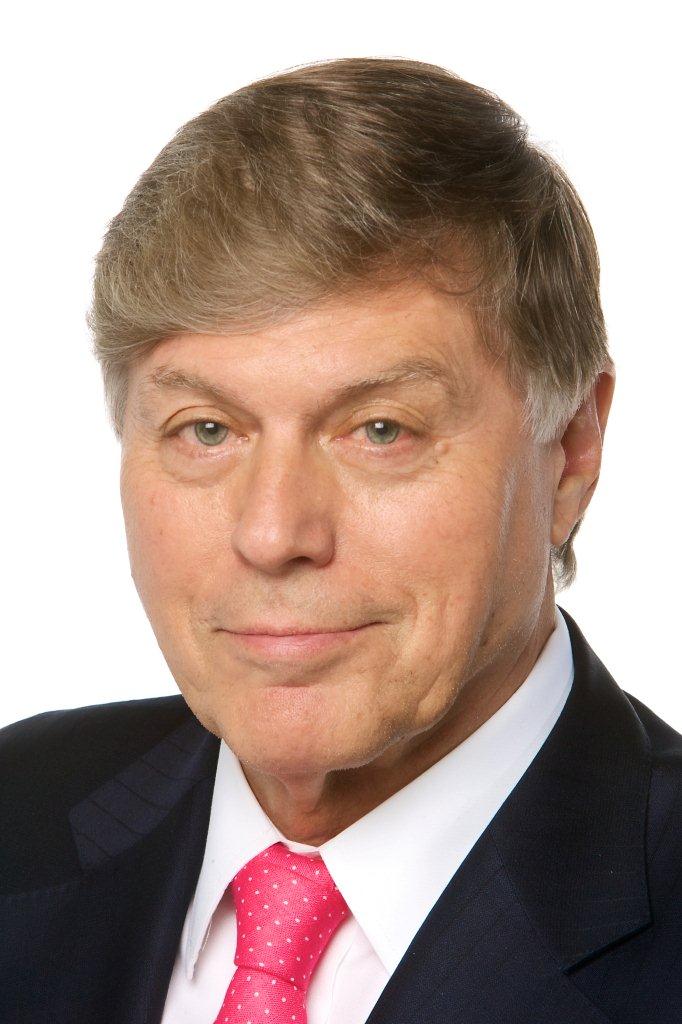 Gary Petty | gpetty@nptc.org | Private Fleet Editor for FleetOwner Magazine
Gary Petty has more than 30 years of experience as CEO of national trade associations in the trucking industry. He has been the president and CEO of the National Private Truck Council since 2001.

NPTC Institute Gets High Marks
Attention private fleet managers: Mark your calendars for January 15-19, 2005. These are the dates for the next NPTC Private Fleet Management Institute, which will be held at an accessible and cost-effective mid-America location. Make plans now to attend.
The Institute is an intense, five-day, 50-hour educational experience of unsurpassed value for your company. Tuition is $1,800, or roughly $36 an hour. It may be one of the best investments a fleet operation can make in its management team.
At the Institute 2005 you will experience fresh strategic analysis; new ideas; best practices; cost-effective technologies; true-value benchmarking; leading-edge management operating systems; raising-the-bar innovations; and, face-to-face interaction with top experts. But the overriding value is the networking.
Private Fleet Management Institute 2004, held in Nashville last January, was a clinic in learning excellence. Components of this success were an extraordinary group of fleet manager-participants and an all-star faculty, led by Tom Moore, CTP, NPTC's Education and Training Specialist.
The 40 participants came from a cross-section of companies with private fleets, including: Alcoa Wheel & Forced Products; BOC; Boise-Cascade Trucking; Bridgestone/Firestone; Bruno's Supermarkets; Cardinal Health; Guardian Building Products; JK Trucking; Kraft Foods; Mack Leasing System; McKee Foods; Mennel Milling; Ross Transportation; Smithfield Foods; Sony; Southern Maryland Oil; Terion; Toys 'R' Us; USPS; and, Verizon.
The Institute's curriculum covered the five core disciplines of private fleet management: finance; human resources; operations; safety and security; and, equipment and maintenance.
Participants are expected to contribute. As a group, they are challenged through a series of presentations featuring leading private fleet managers who have developed and put into action best-in-class practices in each of these core disciplines.
"The sessions were more than just a top-down lecture series," says Tom Moore. "They involved dynamic interactive exchanges and small group activities in which participants quite literally learn from… and teach… one another."
NPTC Institute Board Chair, Ron Tartt, CTP, agrees: "It was simply amazing to watch this network of learners and teachers grow over the course of several days. By the end, the attendees had established a thriving, enterprising community that in many cases will be networking with one another for years to come."
Tartt added, "Networking is an absolutely critical ingredient to the Institute's value. It forces re-examination and change in long-held, but often outmoded management practices and it helps recalibrate and improve existing performance."
Evaluations of the Private Fleet Management Institute 2004 were enthusiastically loaded with superlatives. Most participants rated the program "top-notch" and said they would recommend that others from their company participate in future Institutes.
Follow their advice. Register now for the Private Fleet Management Institute 2005. A detailed program will be available at the NPTC Annual Management Education Conference to be held in Atlanta May 2-4, 2004. Like the Fleet Learning Center and the Safety Best Practices Guide, this is another of the many learning opportunities available to NPTC members.