Each month NPTC President and CEO Gary Petty writes a column in Fleet Owner magazine that focuses on the individuals, companies, best practices, and resources that make private trucking the force that it is in the American economy. Reaching more than 100,000 subscribers, three-quarters of whom are private fleet professionals, this column provides an excellent forum to communicate the value of the private fleet. Click here to view the archive.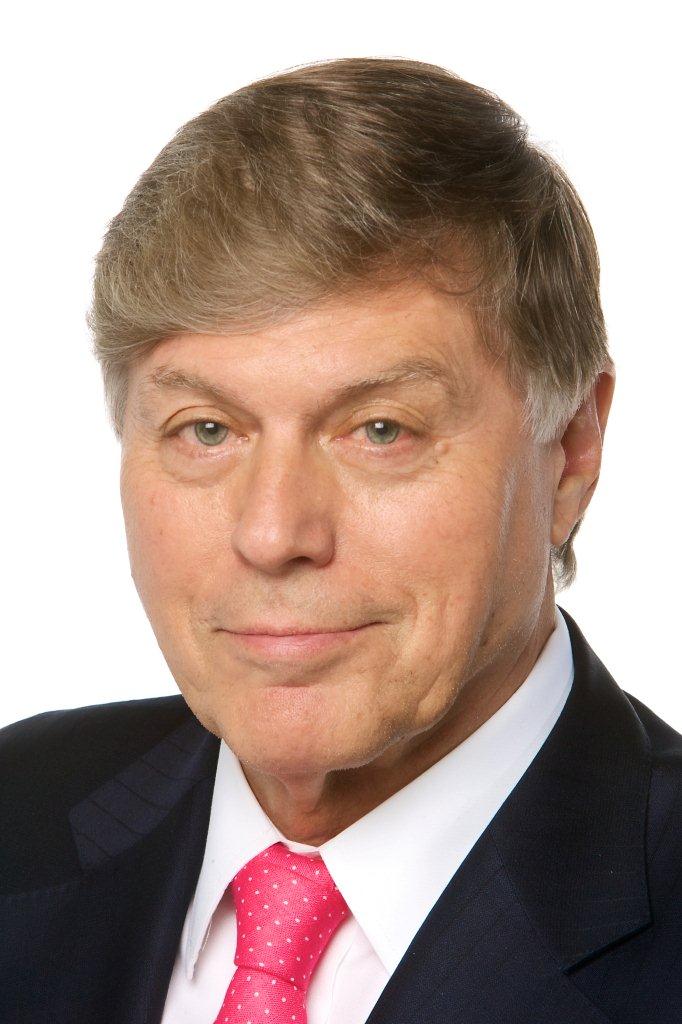 Gary Petty | gpetty@nptc.org | Private Fleet Editor for FleetOwner Magazine
Gary Petty has more than 30 years of experience as CEO of national trade associations in the trucking industry. He has been the president and CEO of the National Private Truck Council since 2001.

Patience is Key
Personally and professionally, Chris Trice exemplifies what a driver is.
Chris Trice is an exceptionally good truck driver. But he is also an uncommonly good person.
Delivering tires and automotive parts with exemplary levels of service and safety for Bridgestone Americas Tire Operations for the past several years as a contract driver with CPC Logistics, Trice was chosen as an NPTC National Driver All-Star last year. While he obviously brings many top-notch professional skills to a difficult job, his personal qualities are the true keys of his success.
Bob Boyich, CTP, vice president of sales and marketing for CPC Logistics, spent an entire day with Trice making a half-dozen deliveries to stores in Tennessee and Kentucky, some with only a few tires; others with close to 100 tires. "Even at 5 a.m., Chris could not have been more pleasant and accommodating. His pretrip inspection and paperwork were perfect," Boyich says. "Moving down the highway, Chris was a steady and courteous hand, ever watching his mirrors while allowing himself plenty of 'cushion' with other vehicles on the road."
When they arrived at the first stop, Boyich was impressed with the cheerful reception. Watching Trice flawlessly unload tires from the truck and graciously interact with the customer, Boyich could see why. "There is an artwork and skill to unloading tires and Chris is the master," he says. "Each tire he pulled down and subsequently sent rolling down the trailer went straight down the center and directly to the receiver — not an easy feat."
In his personal life, Trice makes an equally impressive statement. He is actively engaged as a leader in his church and a volunteer in his community. He has gone on a mission trip with his church to Africa and has delivered food and water supplies to flood victims in the South following devastating hurricanes.
Ron Tartt, CTP, private fleet manager for Bridgestone, describes Trice as a quality person behind the wheel. "As a driver, Chris endears himself to people. People see so much more than a driver in uniform. He is an ambassador for Bridgestone and CPC Logistics. He is consistent in his values, aiming to please our customers, with a strong determination to do a hard job well while showing sincere interest in the well-being of others."
How and why did Trice pick truck driving as his chosen career? "My father was a commercial bus driver for many years and a good role model for me," he says. "I enjoy driving, which is about one-third of my job. The rest is customer service and interpersonal relationships with people at the store where I make my deliveries."
What is the one key secret of his success? "I would say patience," he adds. "The biggest change I've seen since I began truck driving 16 years ago is the pace of life is faster and faster. People are impatient and must live each moment in the 'passing' lane. I have learned over time that patience is the most important skill needed as both a driver and customer service representative. You need patience to stay safe on the road full of impatient drivers. Patience is also helpful in serving customers."