Relationships as Key as Solutions
Each month NPTC President and CEO Gary Petty writes a column in Fleet Owner magazine that focuses on the individuals, companies, best practices, and resources that make private trucking the force that it is in the American economy. Reaching more than 100,000 subscribers, three-quarters of whom are private fleet professionals, this column provides an excellent forum to communicate the value of the private fleet. Click here to view the archive.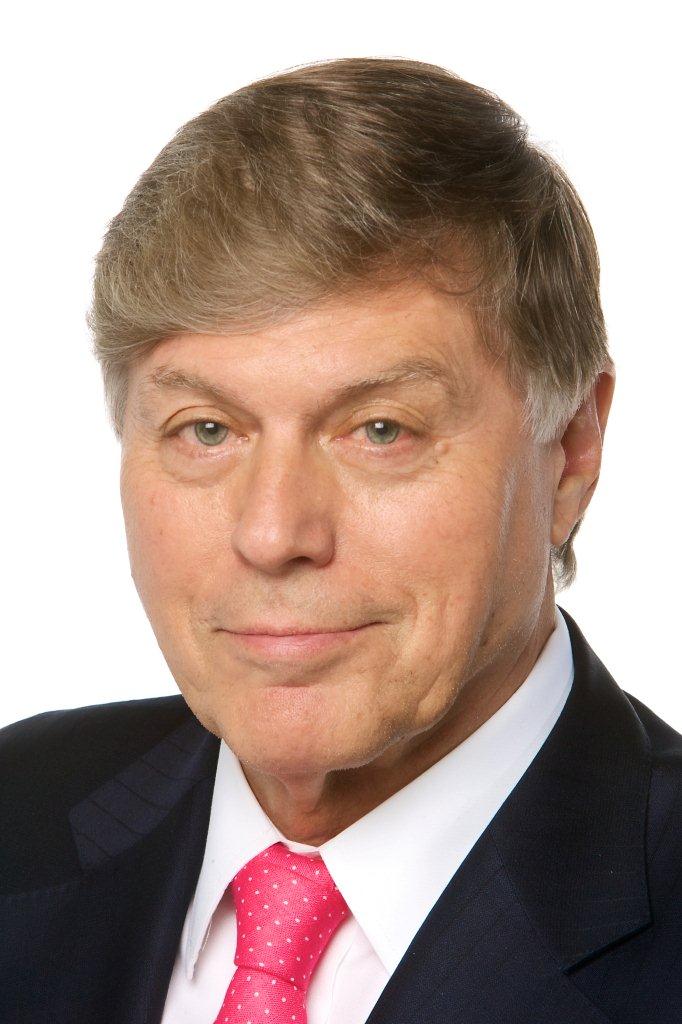 Gary Petty | gpetty@nptc.org | Private Fleet Editor for FleetOwner Magazine
Gary Petty has more than 30 years of experience as CEO of national trade associations in the trucking industry. He has been the president and CEO of the National Private Truck Council since 2001.

"The opportunity to connect with other CTPs is priceless, especially from other companies with similar retail environments." — David Fontana, CTP Class of 2019
---
DAVID FONTANA, CTP, grew up in Monroe, Louisiana, and graduated from Louisiana State University in Baton Rouge, where he majored in finance and accounting. He later earned his master's in finance from the University of St. Thomas in Texas.
Upon graduation from LSU, Fontana took what appeared to be a dream job in Houston. Prior to doing so, he was offered a position at the formerly renowned and later defunct investment firm Bear Stearns. He turned this down for an apparently better career start as senior specialist analyzing tariff rates at Enron Corp., the defunct oil and gas giant. At the time of his hire, Enron was the premier derivatives commodities trader in the world. Fontana remained at the company for more than three years until it declared bankruptcy and shut down at the end of 2001.
"It was a prestigious but short-lived gig," Fontana said. "Enron gave me a great learning opportunity… The silver lining for me was learning skill sets that I'm still using today."
Fontana decided to leave the energy field and get into transportation. He assumed his current role with AutoZone in 2015.
"The company is a great fit for me," Fontana said. "I could not be more happy working in such a supportive environment with wonderful people—'AutoZoners' as we're known. Our culture of 100,000 employees is amazingly supportive. Our official pledge puts customers first, cares about people, strives for exceptional performance, energizes others, embraces diversity, and helps team succeed."
AutoZone is the largest retailer of aftermarket automotive parts and accessories in the United States. The company's private fleet makes more than half a million store deliveries safely and on time each year to over 6,000 domestic AutoZone retail stores. Operating at this scale requires the kind of flexibility that a static fleet cannot offer. For the past 20 years, AutoZone has taken a unique approach to backhaul by partnering with its trusted vendor community.
The company works with key vendors and uses a combination of their private store delivery fleet and 3PL carriers to pick/haul inbound products to Auto-Zone's 10 distribution centers. Half of all inbound freight is moved this way allowing better visibility of purchase orders and improved lead times over vendor-managed freight.
A cross-dock process combines these orders along with other AutoZone freight for more than 80% efficiency on daily outbound loads. This combination of AutoZone drivers and carriers allows the private fleet to be flexible with business needs so there is always capacity for on-time retail store deliveries. With operating at less than 1% inbound and outbound empty miles, AutoZone's private fleet has brought great value to the total business. In recognition of their successful program, AutoZone was honored with NPTC's Excellence in Back-haul Award for 2022.
AutoZone has been active with NPTC for several years. Fontana attended the CTP Exam Prep Workshop, the Private Fleet Management Institute, and graduated with the CTP Class of 2019. "The level of professionalism and wealth of knowledge is extraordinary," Fontana said. "I highly recommend the experience to anyone. The opportunity to connect with other CTPs is priceless, especially from other companies with similar retail environments."
Fontana sees NPTC's Benchmarking Report as a great tool for fleet justification. "We're big believers and have participated over the past several years. Learning about best practices from other CTP-member companies has helped our fleet meet the challenges of AutoZone's double-digit growth the last three years."
"The PFMI and CTP program covers a tremendous amount of material and it's very challenging. You get exposed to the fleet and supplier/vendor perspectives and appreciate even more how critical these partnerships are to success," Fontana emphasized. "As a fleet manager, I am constantly looking for a better way. A big takeaway from my NPTC engagement is that relationships are as important as solutions."

Photo: AutoZone