Report to Dive Deep into Fleet Ops
Each month NPTC President and CEO Gary Petty writes a column in Fleet Owner magazine that focuses on the individuals, companies, best practices, and resources that make private trucking the force that it is in the American economy. Reaching more than 100,000 subscribers, three-quarters of whom are private fleet professionals, this column provides an excellent forum to communicate the value of the private fleet. Click here to view the archive.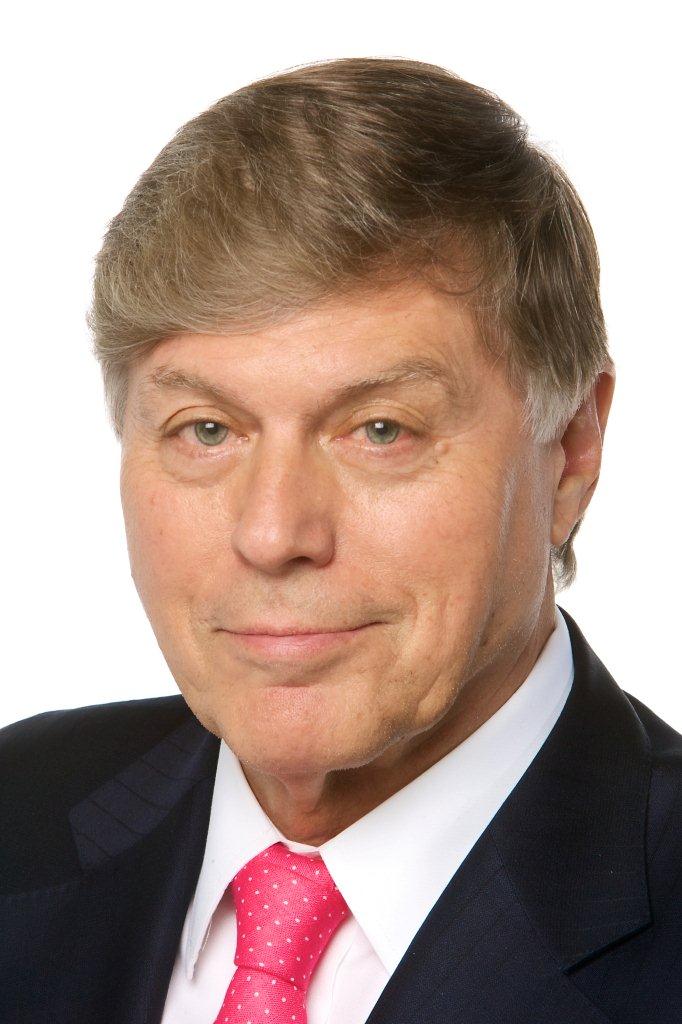 Gary Petty | gpetty@nptc.org | Private Fleet Editor for FleetOwner Magazine
Gary Petty has more than 30 years of experience as CEO of national trade associations in the trucking industry. He has been the president and CEO of the National Private Truck Council since 2001.

" This report is an especially valuable part of NPTC services. It gives us a deep dive into our own operations as compared to other fleets." — Steven Roberts, Deseret Transportation
---
THE NPTC 2023 Benchmarking Survey Report, an exclusive members-only benefit sponsored by an NPTC five-star member company, Penske Truck Leasing, will be officially published on Aug. 1.
The report is regarded as the foremost authoritative resource of private fleet practices in the U.S. and one of the most valuable benefits of council membership. This publication has become the "gold standard" by which private fleets assess, justify, and scorecard their performance and continuously improve their operations.
"This report is an especially valuable part of NPTC services," said Steven Roberts, CTP, a member of NPTC's board of directors and fleet manager of Deseret Transportation, the private fleet of the Church of Jesus Christ of Latter-day Saints. "It gives us a deep dive into our own operations compared to other fleets."
Confidentiality and trust are hall-marks of the report. Information collected from participating fleet companies is treated as privileged and proprietary and never discussed or shared within or outside NPTC. Aggregate data shown in the report itself is anonymous and made without attribution as to individuals and their corporate affiliations.
NPTC retains sole and exclusive management control of the report, including the survey questionnaire, data collection, analysis, production, and distribution to participating fleet companies. For the first time, the survey questionnaire was offered this year in an electronic format designed exclusively for the council to ease the process of data submission and further enhance security.
Produced under the leadership direction of author and general editor, Tom Moore, CTP, NPTC's executive VP, the report has evolved over the years into the largest and most comprehensive research project ever conducted on private fleet best practices and operational protocols.
To augment the value of the report, Moore will, upon request, provide participating individual fleets with customized "data pulls" that show how their fleet compares with other peer fleets operating in the same business sector and how their fleet's data stacks up against national trends and norms.
The council wishes to recognize members of the NPTC Benchmarking Survey Committee, made up of fleet member company representatives and NPTC staff. The committee assists in making numerous improvements including building more diverse content of fleet operating practices and allowing for a greater range and depth of key metrics.
The members are David Barth, CTP, transportation operations manager, Wegmans Food Markets, and vice chair, NPTC board of directors; Mike Cramer, corporate VP of transportation, Quikrete Cos.; Catherine Gammill, director of supply chain logistics at AutoZone and member of the NPTC board; Carl Hamilton, general manager of New South Express; Kevin G. Howell, CTP, dedicated liaison planner, Perdue Transportation; Ellen Ingram, CTP, human resources director, America's Service Line, and board member of the NPTC Institute Board of Governors; and Mike Keller, CTP, national senior logistics manager at Pitney-Bowes.
Other members are T.J. Mummert, CTP, logistics analyst for ProVia Logistics; James Nissenberg, CTP, logistics, Santa Monica Seafood; Joe Schneider, CTP, associate manager at Frito-Lay; Joseph Siejakowski, CTP, director of operations at Lumina Brands; Rick Van Gemert, director of Safety and Compliance at Sentinel Transportation; Cassie Wood, CTP, transportation manager at BCT; and Mike Schwersenska, CTP, general manager, Brakebush Transportation, and candidate to chair the NPTC Institute Board of Governors.
Consistent with participation in past years, more than 100 fleet member companies participated in the 2023 report. Surveyed companies are a representative mix of diverse business markets throughout the U.S. economy.
David Fontana, CTP, national fleet manager for AutoZone, emphasized: "The benchmarking report is a great tool for fleet justification. We're big believers and have participated for several years. Learning about leading operating trends of other fleets has helped us meet the challenges of double-digit growth in the past three years." FO

Photo: NPTC