Where Safety Sets a 'High Bar'
Each month NPTC President and CEO Gary Petty writes a column in Fleet Owner magazine that focuses on the individuals, companies, best practices, and resources that make private trucking the force that it is in the American economy. Reaching more than 100,000 subscribers, three-quarters of whom are private fleet professionals, this column provides an excellent forum to communicate the value of the private fleet. Click here to view the archive.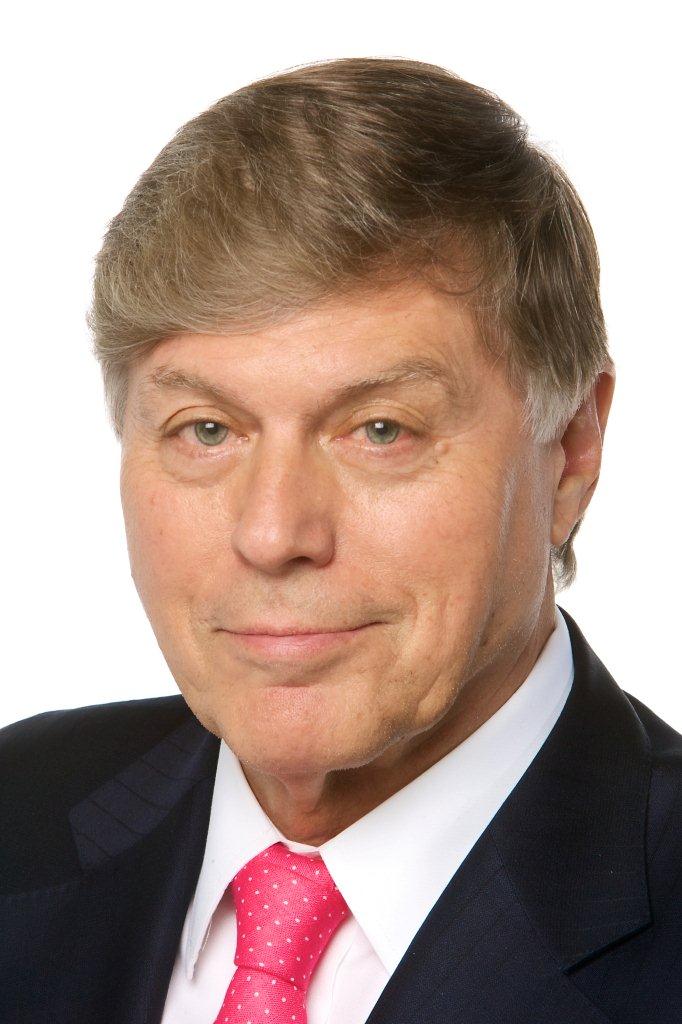 Gary Petty | gpetty@nptc.org | Private Fleet Editor for FleetOwner Magazine
Gary Petty has more than 30 years of experience as CEO of national trade associations in the trucking industry. He has been the president and CEO of the National Private Truck Council since 2001.

" The knowledge and depth of experience represented at the conference sets a high bar. Networking is in a class by itself ." —Tim Eckhardt, CTP, Chair of NPTC's Safety Committee
---
THE NATIONAL SAFETY Conference, presented each year by the National Private Truck Council, is NPTC's premier safety leadership forum for best practices and innovations in the private fleet industry. The core purpose of the conference is to provide attendees with proven safety management protocols, the most relevant benchmarking metrics, the latest safety technologies, and most "new and improved" operational tools to maintain high safety standards for their private freight-hauling operations.
This year's event will be held Sept. 6-8, again at the Omni Orlando Resort at ChampionsGate in Florida. More than 325 private fleet safety professionals and some 50 exhibitors are expected to register, representing a broad spectrum of fleet and allied/supplier practitioners.
"This is the top show for private fleet safety," said Tim Eckhardt, CTP, chair of NPTC's safety committee, and Dot Transportation's safety director. "The knowledge and depth of experience represented at the conference sets a high bar. Networking is in a class by itself. My expectations are exceeded every year."
Chuck Amen, CTP, chair of NPTC's board of directors, and fleet operations manager at Hillyard, said: "Like a lot of repeat attendees, I always take away many great ideas from fellow fleet managers as well as suppliers that I can put into practice. The number of exhibitors has almost doubled in the past couple of years—which adds considerable value to the conference."
The Orlando conference kicks off with a presentation by Tom Moore, CTP, NPTC's executive VP, on the findings of the 2023 NPTC Annual Benchmarking Survey Report, which will be published and released to the council's membership on Aug. 1.
As Moore will highlight in his intro-duction, using the U.S. Department of Transportation-recordable accident rate standard, the existing safety performance of private fleets is three times better than the trucking industry overall as measured by data collected by the Federal Motor Carrier Safety Administration.
"2023 is another banner year for safety," Moore said. "Private fleets report a 0.46 recordable accident rate (compared with 0.44 in 2022), which ranks as one of the best performances since 2011 and the second best in almost two decades. This rate highly correlates to generally higher safety standards, extensive use of active safety technologies, and continuously upgraded managerial best practices."
As part of the opening general session, Rick Schweitzer, NPTC's general counsel, will present the Washington Report, sponsored by Centerline Drivers LLC. Schweitzer's presentation will provide a legislative and regulatory update of interest to private fleets, focusing specifically on safety issues.
Other topics typically covered in the general sessions include active safety technologies, including in-cab cameras; building a culture of safety; working with driver training schools; the most effective driver coaching strategies; effective safety metrics; and the connection between turn-over and safety performance.
Safety-in-the-round breakout sessions will include topics such as driver reward and recognition programs, data integration strategies, reducing lost-time injuries, successful use of third-party providers, driver performance scorecards, building a return-on-investment case in spec'ing safety features, safety and electric vehicles, and recruiting from within.
The NPTC National Driver All-Star recognition ceremony, sponsored by International Truck/Navistar, is an exciting and always-popular part of the conference. The ceremony will be held on Thursday, Sept. 7.  More than two dozen drivers will be honored this year. Some 325 drivers have been recognized by NPTC as all-stars over the past 14 years.
The National Driver All-Star awards were established in 2009 and honor drivers who have displayed exemplary standards against their peer company drivers throughout the country in terms of customer service, safety, adherence to company rules, regulatory compliance, and community service. To become an all-star driver, candidates must demonstrate characteristics, skills, and attitudes that enable their private fleets to deliver exceptional service along with world-class safety performance.
The National Safety Conference is designed to help your fleet embark on a winning path of continuous improvement. Register today at www.nptc.org to get on board.

Photo: National Private Truck Council