Retailer Blossoms as a Job-Creator
Each month NPTC President and CEO Gary Petty writes a column in Fleet Owner magazine that focuses on the individuals, companies, best practices, and resources that make private trucking the force that it is in the American economy. Reaching more than 100,000 subscribers, three-quarters of whom are private fleet professionals, this column provides an excellent forum to communicate the value of the private fleet. Click here to view the archive.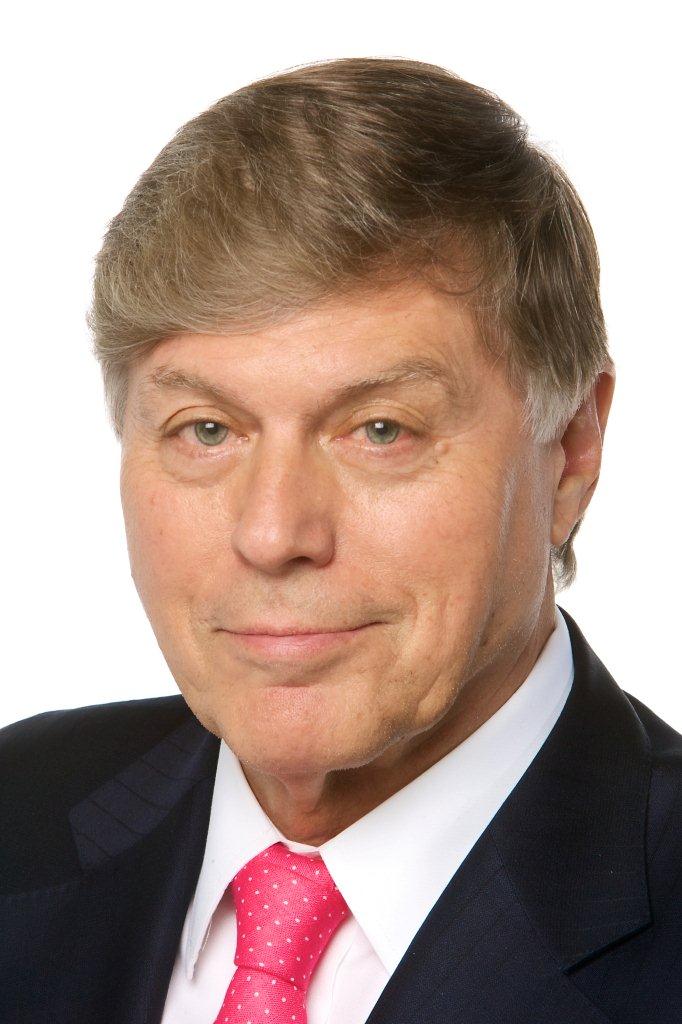 Gary Petty | gpetty@nptc.org | Private Fleet Editor for FleetOwner Magazine
Gary Petty has more than 30 years of experience as CEO of national trade associations in the trucking industry. He has been the president and CEO of the National Private Truck Council since 2001.

The Dollar General private fleet is one of the larger retail fleets in the U.S., supporting the largest U.S. retailer by store count.
---
IN 2016, DOLLAR GENERAL got an exciting delivery. That first shiny white tractor-trailer, with the company's signature black and yellow logo affixed to it, signified a bright future for the retailer with the startup of its private fleet. Since that delivery, the fleet and Dollar General have grown as the company has held to its mission of service and has kept customers as the cornerstone of its business. With more than 8,000 trailers and about 1,600 tractors today, those commitments benefit customers and localities in several ways, from product selection in stores to increased access at those locations and in its private fleet to job and career opportunities.
Today, the Dollar General private fleet is one of the larger retail fleets in the U.S., supporting the largest U.S. retailer by store count. In fact, DG Logistics/Dollar General ranks No. 169 on the new FleetOwner 500: Top Private Fleets. The Dollar General fleet accounted for more than 40% of the company's outbound transportation needs as of the end of 2022.
Meanwhile, its future remains as bright as that initial truck, with plans for the DG private fleet to represent half of its outbound transportation fleet with 2,000 total tractors by the end of fiscal 2023. This growth further represents new jobs and career advancement opportunities alongside cost savings that allow Dollar General to realize about 20% less in associated costs, the company said.
"Building our private fleet's capabilities to address business needs continues to be critical to ensuring we deliver affordable and quality goods our customers depend on us to provide," said Rod West, senior VP of distribution. "The work of our private fleet team has meaningful impacts to our supply chain team, our store colleagues, and, ultimately, our customers. We are excited to further leverage our growing network and continue supporting our customers and hometown communities."
As the DG private fleet continues to expand, the company has created new jobs and career growth opportunities. Those opportunities are reflected in Dollar General's CDL training program, which provides current employees from across the organization with paid, on-the-job training for their Class A CDLs as well as positions with the DG private fleet. More than 10% of the DG fleet team consists of former distribution center and store employees.
The company's internal development program also goes further. The fleet's growth generates opportunities for DG drivers to grow and develop in careers as driver leaders.
"Dollar General proudly continues to grow and improve our leadership and development offerings for employees," Kathy Reardon, DG's executive VP and chief people officer, said. "Whether through daily reinforcement training, our [CDL] program, zero-debt degrees, or general education courses for our employees and their families, we are proud to invest in our people and the communities we call home through education."
Dollar General provides employees with competitive wages and training and development programs and benefits that include day-one telemedicine eligibility and its Employee Assistance Foundation as well as health insurance coverage options, 401(k) savings and retirement plans, tuition reimbursement, paid parental leave, and adoption assistance to eligible employees.
With more than 19,000 stores located across the United States and about 75% of stores serving communities of 20,000 people or less, the Dollar General private fleet is supporting stores and communities that might not otherwise have convenient, affordable access to quality household products.
One impactful offering supported by DG private fleet is DG Fresh, the company's strategic shift to self-distribution of frozen and refrigerated food products including milk, eggs, frozen items, and other perishable foods.
DG Fresh allows Dollar General to purchase goods directly from manufacturers, store those products in its facilities, and then transport them through its network, using the DG private fleet to bring these products to stores. At the end of fiscal 2022, Dollar General was delivering perishable products to more than 19,000 stores from 12 facilities.

Photo: Dollar General