Each month NPTC President and CEO Gary Petty writes a column in Fleet Owner magazine that focuses on the individuals, companies, best practices, and resources that make private trucking the force that it is in the American economy. Reaching more than 100,000 subscribers, three-quarters of whom are private fleet professionals, this column provides an excellent forum to communicate the value of the private fleet. Click here to view the archive.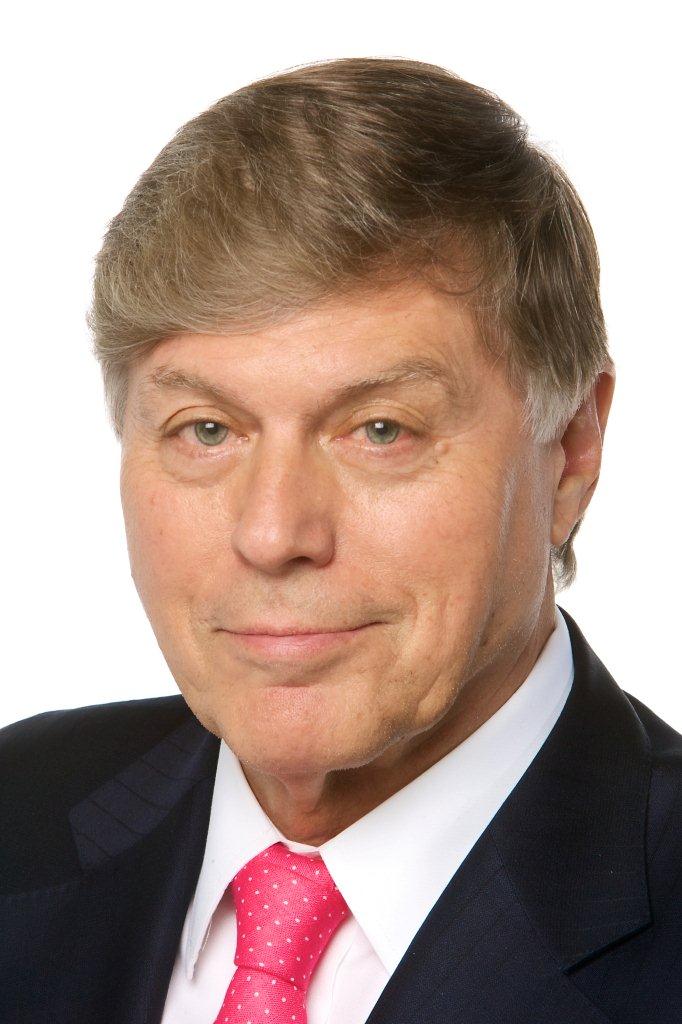 Gary Petty | gpetty@nptc.org | Private Fleet Editor for FleetOwner Magazine
Gary Petty has more than 30 years of experience as CEO of national trade associations in the trucking industry. He has been the president and CEO of the National Private Truck Council since 2001.

Saluting a Unique Fleet
This month marks the 50th Anniversary of Marvin Schwan's dream. In the early 1950s, Schwan and his parents operated a small, struggling dairy in Marshall, MN. Population at the time: 300.
His dream was home delivery ice cream. Starting one day in l952 with a fleet of one — an old panel truck — and 14 gallons of ice cream, Schwan drove out to sell ice cream to family farms surrounding Marshall. By sundown, he'd sold his entire stock.
Still privately held, Schwan's Sales Enterprises Inc. today sells home delivery food products throughout the continental United States. The company has more than 23,000 employees in the U.S. and Europe, with annual sales in excess of $3 billion.
Selling that much ice cream and other food products, such as frozen pizza, requires a lot of truck transportation. Schwan's Home Service and Consumer Brands North America vehicles are believed to be the world's largest privately owned fleet of medium-duty trucks.
The company also has the distinction of operating the world's largest fleet of propane-powered vehicles. Schwan's owns a subsidiary, Bi-Phase Technologies, which manufactures liquid propane electronic fuel injection conversion systems that allow stock gasoline engines to burn propane. By the way, Schwan's also owns the largest frozen-pizza manufacturing plant in the world.
Schwan's Home Service fleet is comprised primarily of General Motors medium-duty chassis, including some with W Series "euro" cabovers and custom freezer bodies.
Each truck travels more than 25,000 miles a year. Drivers are known as route managers since they not only drive the vehicles, but also sell the products. Maintenance for the fleet is contracted out locally.
Schwan's also operates a company-owned longhaul fleet of 28 tractors and 60 trailers. This equipment consists of Freightliner sleepers with Detroit Diesel engines; a mix of Great Dane and Utility trailers; and Thermo King and Carrier refrigeration units.
The tractor-trailers feature new, reflective-film graphics showing Schwan's new corporate logo. With intensive maintenance programs in place, engine life runs in excess of one-million miles.
The company has approximately 700 local distribution centers located throughout the U.S.
Drivers are a special point of pride. According to Gary Kelly, director of transportation and distribution, "Our longhaul drivers average about 24 years with Schwan's, for a combined total of 882 years of Schwan's driving experience. We invest heavily in building strong company-driver relationships — and it certainly has paid off over the long run."
Truck and food safety are among the highest priorities for the company. Schwan's operates very intensive initial and continuing training programs for all drivers, led by a 12-person in-house team of risk-management professionals.
Although the company continues to make acquisitions, it still manages to stay close to its roots. Marshall's population has increased to more than 12,000, about 2,000 of whom are Schwan's employees.
Local delivery trucks still pass over the same roads (albeit much-improved versions) that Marvin Schwan traveled on his first run to local farmhouses fifty years ago.
The Schwan's private truck fleet keeps his dream alive — and growing.