Service Driven by Excellence
Each month NPTC President and CEO Gary Petty writes a column in Fleet Owner magazine that focuses on the individuals, companies, best practices, and resources that make private trucking the force that it is in the American economy. Reaching more than 100,000 subscribers, three-quarters of whom are private fleet professionals, this column provides an excellent forum to communicate the value of the private fleet. Click here to view the archive.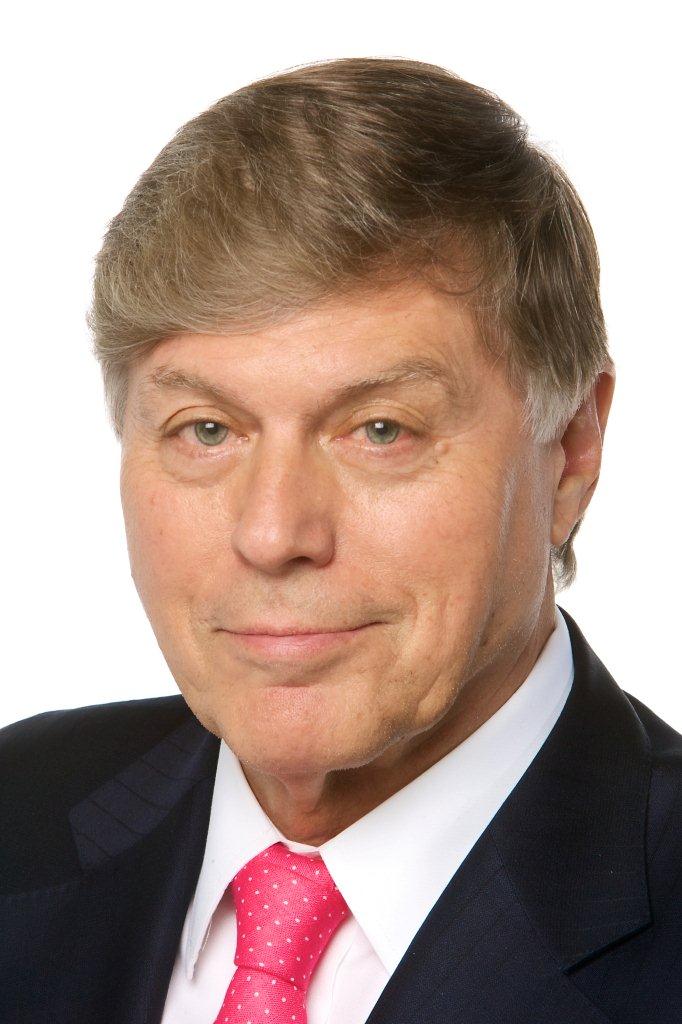 Gary Petty | gpetty@nptc.org | Private Fleet Editor for FleetOwner Magazine
Gary Petty has more than 30 years of experience as CEO of national trade associations in the trucking industry. He has been the president and CEO of the National Private Truck Council since 2001.

Continuous improvement helps Weinstein Wholesale Meats stay competitive.
Founded 60 years ago, Weinstein Wholesale Meats is a full-service processor and distributor of meat products, as well as a distributor of Certified Angus Beef. The company is equipped to serve a varied customer base of wholesale, retail, and food service companies, and features a full line of whole muscle cuts in all major grades.
From its beginning in 1959 until the early 1990s, the company focused deliveries on major grocery chains and hundreds of local grocery stores on a weekly basis. Today, products are sent to 32 states, including every Midwestern state; several major hubs in the Southern and Eastern United States; and now even California on a weekly or expedited basis, as needed.
Operating from a state-of-the-art, 65,000-square-foot building just outside of Chicago in Forest Park, Ill., Weinstein has a cooler that holds 4 million pounds, a freezer that holds 1 million pounds, an 8,000-square-foot processing room, five temperature zone cold storage, and a blast freezer.
Excellence in distribution is an essential company competency in meeting high customer service standards. Perishable Distribution Solutions Inc. (PDS), the company's private fleet, also operates a brokerage company and specializes in transporting dry and refrigerated LTL, intermodal, and full truckload freight with an on-time delivery record of 98.5%. While 95% of inbound freight is handled by outside carriers, about 95% of outbound shipments are handled by the private fleet. Around 50% of the shipments are retail and 30% are food service.
Started in 2000 with six tractor-trailers, PDS today has 40 tractors and a network of thousands of third- party providers and outside carriers. The fleet expects to grow to 50 tractors within five years.
Ed Chouinard, owner and president of Weinstein and PDS, has been with the company for 28 years, the last seven as its principal. With 20 years of experience in transportation, Chouinard knew when he started the private fleet that he wanted to be a part of NPTC. He has attended the NPTC annual conference for the past seven years and enrolled in the Private Fleet Management Institute three years ago.
"I signed up for NPTC's five-day Institute and stayed up most of the nights trying to learn and absorb as much as possible different ways to improve our fleet," Chouinard said. "I felt like I was living my own case study."
One of Chouinard's key takeaways was developing a set of metrics to measure fleet performance. "I discovered we had too many local drivers on the road, almost twice the number we should have had. Strategic optimization of driver utilization cut operating costs by $500,000. I thought we were overpaying drivers, but in studying NPTC's benchmarking survey report, I found our driver pay was right where it should be."
Weinstein and PDS's engagement with NPTC expanded even further when Chouinard hired Jessica Dalessandro, CTP, PCQI, SQFP. She came to the company with an extensive management background in transportation with major companies serving in a various departments, i.e., safety, customer service, sales, and operations.
Dalessandro joined the company two years ago as the fleet manager and director of safety compliance and food safety and has followed Chouinard's lead in NPTC participation. She attended NPTC's Private Fleet Management Institute (PFMI) and earned her Certified Transportation Professional designation in 2018. She was a keynote speaker at NPTC's National Safety Conference in 2019 and served as a faculty member of PFMI in 2020.
"We invest significant time in NPTC and get a lot back in return," Dalessandro said. "The benchmarking information alone is useful on almost a daily basis. In a few short years with NPTC, we have built a business contacts network of incredible value."
Our resolve is never to say 'no' and have a 'do whatever it takes' attitude,' " Chouinard said. "This is what sets us apart in customer service and what keeps bringing our loyal customers back order after order, year after year. Continuous improvement in our private fleet and overall transportation services is a vital part of fulfilling this pledge."
With the sudden emergence of the COVID-19 crisis, the company's high customer service standards and continuous improvement are proving to be a competitive edge. "We are bringing on new customers as well as growing sales volume with established customers," Delessandro said. "With the help of our full-time driver recruiter and supportive testimonies from our long-standing company drivers, we have hired more drivers to meet greater demand for our products."