Each month NPTC President and CEO Gary Petty writes a column in Fleet Owner magazine that focuses on the individuals, companies, best practices, and resources that make private trucking the force that it is in the American economy. Reaching more than 100,000 subscribers, three-quarters of whom are private fleet professionals, this column provides an excellent forum to communicate the value of the private fleet. Click here to view the archive.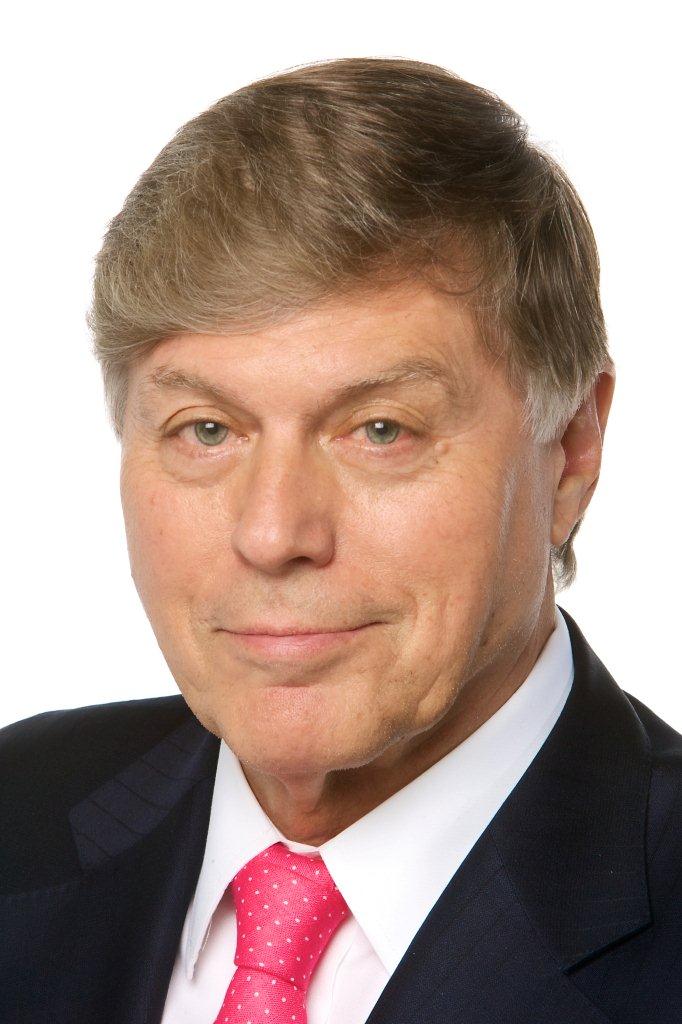 Gary Petty | gpetty@nptc.org | Private Fleet Editor for FleetOwner Magazine
Gary Petty has more than 30 years of experience as CEO of national trade associations in the trucking industry. He has been the president and CEO of the National Private Truck Council since 2001.

Reinforcing good driver conduct can help mitigate risky driving behaviors.
As safety coordinator, Brett Pulley, CTP, specializes in driver safety and team member engagement for TBHC Delivers, a division of Lumina Foods, which is the distributor of Hunt Brothers Pizza. He manages the programs and processes that support sustainable improvements in driver performance and risk management.
Pulley also oversees the safety portion of onboarding new team members as well as the vehicle operator training program and portions of compliance. He works to instill a sense of ownership of safety in each driver and attempts to build that belief structure on a driver-by-driver basis. He is a Smith System certified driver trainer and earned his Certified Transportation Professional designation in 2017.
Pulley was inspired to join the military after the 2001 terrorist attacks on our country. After enlisting in the United States Army in 2003 as an infantryman, he then became a trained member of combat squads that traveled in mechanized infantry combat vehicles (M2 Bradleys). Pulley served in Iraq and completed his four-year tour of duty in 2007.
After an honorable discharge from the military, and with the help of the G.I. Bill, Pulley enrolled in Lipscomb University. He earned a bachelor's degree in business and an MBA in management and soon joined the Hunt Brothers Pizza company where he began building a data base on driver crashes.
TBHC Delivers serves more than 3,000-plus stores in 14 states. Pizza ingredients make up about 75% of the cargo hauled. The fleet consists of 80 medium-duty trucks, which are top heavy, temperature-controlled vehicles. The company strives to elevate customer service to the highest level possible by being more than a product delivery service. Acting more like merchandisers and marketers, sales associate/drivers are CDL "B" license holders often hired from the non-CDL community. They take inventory, stock shelves, check equipment to ensure it is working properly, and on the way out take out the trash.
"Safety is the highest priority for our company," Pulley said. "Over the past five years, we have improved our safety performance and reduced collisions by reinforcing good driver conduct and mitigating behaviors which contribute to the accidents."
Pulley has developed a system of analysis and coaching that corrects behavior before an accident happens. In-cab cameras are used in all of the trucks. He looks at "triggered" videos to highlight the good things drivers are doing as well as areas of needed improvement.
A common example is when a driver follows too close to the vehicle in front of him or her.
"We use the six seconds metric as our following distance. When we find a driver following below this standard, we show him or her how to use the following-distance measurements," Pulley explained. "We also show that this does not slow the trip down if we are correctly training to keep space in heavy traffic.
The company has a data-based history of collisions involving the fleet. "From this history, we track the cause of the accident, driver behavior (good and/or bad), and corrective action which drivers or the company made afterwards," Pulley said.
He believes coaching and empowerment are linked. How frequently are drivers shown they did something the way you wanted, and do they understand that was a success? How timely are coaches' reactions to good or bad news? What is your ratio of good news to bad news? How reliant is your coaching regarding mistakes?
"Pointing out mistakes or flaws is part of coaching but alone it is worse than nothing," Pulley explained. "What they did poorly should be addressed early on and then backed up by things you found they did well. The goal of coaching is to change behavior that is at the root of problems but also the path to improvement."
Managing outcome is key. Pulley spends considerable time analyzing driver videos "triggered" by significant events. "For instance, 90% of near misses are camera-caught," he explained. "In our process-based performance management system, the outcomes we coach for are prevention in the future.
"The camera is an enemy for some, but not for long. When drivers see themselves in videos doing so many things right, it affirms professional pride and accomplishment," he emphasized. "Videos also help drivers learn something about themselves perhaps they didn't know, or see something they would do better or differently the next time around."