Each month NPTC President and CEO Gary Petty writes a column in Fleet Owner magazine that focuses on the individuals, companies, best practices, and resources that make private trucking the force that it is in the American economy. Reaching more than 100,000 subscribers, three-quarters of whom are private fleet professionals, this column provides an excellent forum to communicate the value of the private fleet. Click here to view the archive.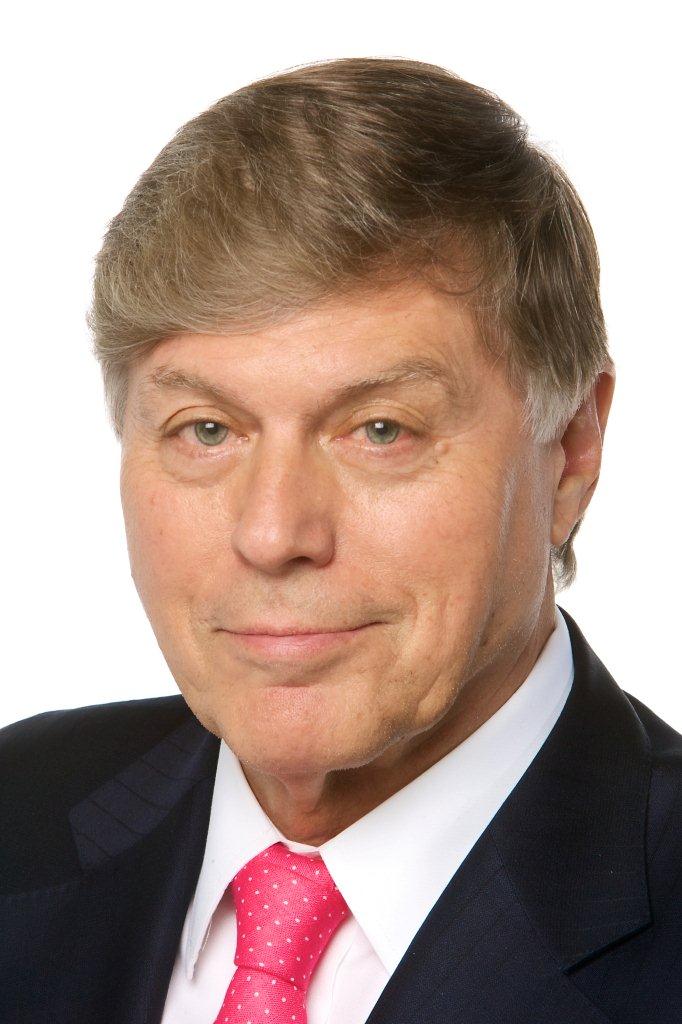 Gary Petty | gpetty@nptc.org | Private Fleet Editor for FleetOwner Magazine
Gary Petty has more than 30 years of experience as CEO of national trade associations in the trucking industry. He has been the president and CEO of the National Private Truck Council since 2001.

Success of fleet is helping set the stage for future company growth.

Started by C. L. George over 90 years ago in a modest country store outside of Springdale, AR, George's Inc. began as a one-truck operation hauling live poultry to major cities in the Midwest. Today, the fourth-generation, privately held company has grown into a highly successful producer of fresh chicken products employing 4,700 people and providing premium delivery service to customers across the nation.
"There is no substitute for your own driver in the truck," says Jeff Overstreet, CTP, corporate transportation director.  "Having the same quality drivers every day on every run makes a huge difference in providing top-notch delivery services to our customers."  The fleet, representing 50% of a total transportation budget, consists of 42 company-owned trucks and 60 employee drivers who average nine to ten years of company service tenure. For store deliveries, team drivers are deployed while shipments to DCs are handled by individual drivers. Achieving the highest possible standards of customer service is the goal of every driver. Drivers average 3.6 trips per week, are usually home every other night, and average 650 mi. per run.
Fulfilling exceptional standards of customer service requires close attention to operating costs like equipment and fuel.  In recent years, the private fleet has chosen an equipment lifecycle system of three to five years, replacing the old, long-term "buy and hold" method.  The newer trucks are outfitted with active safety technologies, including roll stability and lane departure/collision avoidance sensors.
With this new equipment, the fleet has improved fuel economy from a 5.5 mpg average to 7.5-8.0 mpg.  This is aided by an innovative driver fuel incentive program wherein benchmark performance standards when exceeded will add bonus dollars, or take-away when they don't.
"Forty percent of fuel mileage gains are in the driver's hands," says Overstreet. "Our trucks also have automatic transmissions which increase both miles per gallon and add safety margins; however, the daily care and attention to fuel management by the driver keeps overall fleet miles-per-gallon averages at optimal levels."
Involvement with the NPTC has been an important way to help keep the fleet at the leading edge of operational best practices, national benchmarks, and technological enhancements. Overstreet, who earned his Certified Transportation Professional credential, participated in the Private Fleet Management Institute, and has been a frequent speaker at NPTC events including the annual conference, credits NPTC as a resourceful partner.
Overstreet believes that operating a successful private fleet is a significant competitive advantage in today's market, given the current restraints of shrinking, more expensive outside carrier capacity, and the overall driver shortage in trucking.  "We feel the case for our private fleet has never been better—and may well put us on a further growth track in the coming years."  The good news is the company has a seasoned, in-house team of professionals already on board to make this growth happen.
The company's vision statement says it best:  "Our people set the standard…"